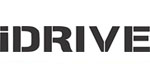 This story is sponsored by iDrive.
The sego lily was chosen as Utah's state flower because it played a vital role in the survival of the earliest settlers.
The California Gull was named the state bird after gulls helped early pioneers defeat hordes of insects devouring their crops.
While there is no officially designated state vehicle, if one were chosen, it would undoubtedly be a pickup truck — preferably four-wheel-drive version with a crew cab and a lift, because trucks are a great match for the Utah lifestyle.
Nationally, Utah is the most family-friendly state and a recent article in Consumer Reports notes that pickup trucks are becoming the preferred family vehicle. "Modern full-size pickups are roomy, well-equipped and capable. That makes them well-suited to families with active outdoor lifestyles," writes Dan Edmunds in an article for The Associated Press.
If Utah ever decides to name an official state vehicle, here are some of the reasons it should be a pickup truck:
The places outside the parks
Throughout the world, Utah is known for its five national parks. Millions of people travel to visit them each year and as a result, their roads are paved and most are easily accessible in a basic sedan. But those parks represent just a tiny fraction of the state's total area.
Many of the state's most impressive natural features are located in remote areas that you can't reach in a car or even in one of the popular compact SUVs. To explore all Utah has to offer, you need the high clearance and rugged dependability of a four-wheel-drive truck.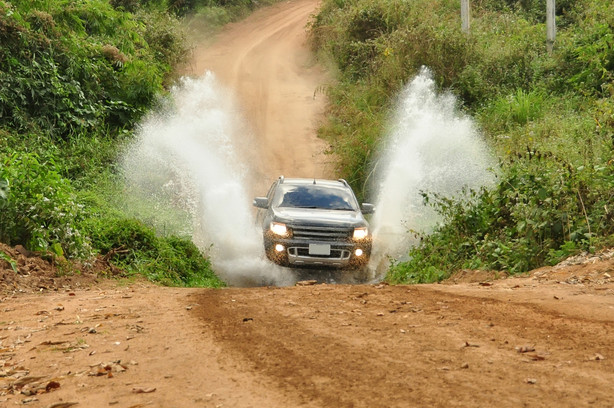 For service
Beehive State residents are big on service. In fact, according to the Corporation for National and Community Service, for the past several years Utah has been the top state for volunteer efforts. And if you want to help your neighbors, few things are as handy as a pickup. Whether you are helping a friend who needs to haul a new couch or you are using your truck and a chain to help pull a stump out of a neighbor's yard, a pickup is a wonderful tool.
Pulling toys
Utah.com notes Utah is ranked sixth in the U.S. for the amount of boatable water per capita and plenty of Utah residents take advantage by using their pickup trucks to tow their boats to one of the state's lakes for playing or fishing.
But not every Utah resident needs to tow a boat. Some need to tow a trailer with four-wheelers or dirt bikes. Others want to pull a camper or a horse trailer. Some might want to haul a trailer full of mountain bikes to Moab.
Whatever your preferred toy hobby, chances are a pickup truck is the ideal vehicle to help you get everything where you need it to be.
Hauling gear
Planning a weekend of camping? Nothing is better suited to hauling all your stuff. Going fishing on the Green River in a pontoon? You're going to need a pickup truck to get it there. Do you have four friends who want to take kayaks down the Colorado River in Moab? A pickup truck is up to the task.
Perhaps your wife is in charge of a church event or a wedding reception. It would take a dozen trips in a car to transport everything back and forth. With a pickup truck, you can do it in a single load.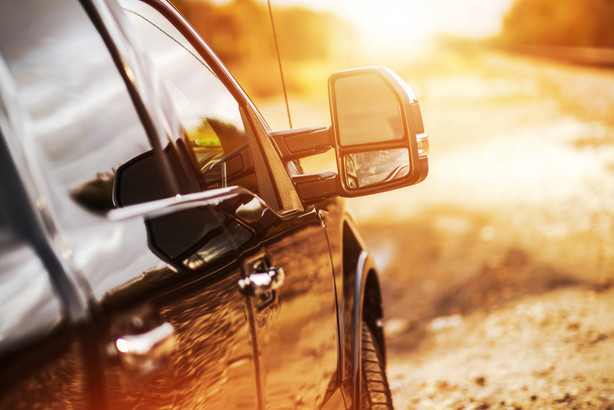 Safety and comfort
Because they are bigger and heavier than cars, trucks are generally safer in a collision. It's simple physics. But trucks offer advantages for avoiding accidents as well.
A higher vantage point is "one of the most important reasons to buy a pickup truck," according to wheelscene.com. "Sitting up high offers great visibility of the road and other drivers and one of the benefits of having a pickup truck."
Choosing a truck doesn't mean sacrificing luxury or comfort. Today's pickups have every available option to make your ride fun and stylish as well as safe.
Value
On the list of Kelly Blue Book's 2019 Best Resale Value Awards, pickup trucks claimed seven of the first nine spots.
If you are in the market for a vehicle, consider a pickup truck from iDrive Utah. The local dealership offers custom gas and diesel trucks from all of the best brands, including RAM, Ford, Chevrolet, GMC, and Toyota. Almost every vehicle in their inventory is customized — including lifted trucks, leveled trucks, custom paint matched trucks, and custom wheels and tires.
×