Estimated read time: 3-4 minutes
This archived news story is available only for your personal, non-commercial use. Information in the story may be outdated or superseded by additional information. Reading or replaying the story in its archived form does not constitute a republication of the story.
As you start making your holiday shopping lists, you'll probably think of a few people who are simply impossible to shop for. Whether they're hard to read, they already have everything or they deserve something extra special this year, coming up with the perfect gift can be daunting.
No matter the person and their tastes, everyone likes to cuddle up with a blanket at night. Whether it's an extra layer on the bed, a security swaddle or something to keep cold toes warm, everyone uses a blanket. Here are six reasons your hard-to-shop-for loved ones will love a snuggly blanket for Christmas.
Science says they'll like it
While it may seem odd, studies show that humans and mammals love blankets. A study from the University of Oregon showed that baby monkeys formed an attachment to a surrogate mother covered in soft, terrycloth rather than a surrogate mother made of wire mesh.
The monkeys who grew up with this terrycloth mother showed developmental advantages over those who didn't. The ability to cuddle something soft and warm kept normal development on track by providing comfort and security. The experiments concluded that humans appear to be no different from their primate cousins in this regard.
So even if they don't realize it, your loved ones are primally designed to love soft, warm and comforting textures.
Enhance their decor
So many decor pieces in modern homes serve no purpose other than aesthetically enhancing a room. Give your friend, neighbor, sister or aunt a way to spice up their living areas with a soft, attractive and functional blanket. They can drape it across a stain on the couch, hang it up on a blanket ladder or expertly arrange it on the bed.
Not to mention, it's always nearby when they want to cuddle, watch a movie or take a nap.
Family fort night
Families can always make good use of a large blanket, particularly if they have young kids. Forts are a simple way to brighten any kid's day, and they're easy and cost-effective, too. You could buy your friend an expensive museum pass that they might use once or twice, or you could get them an oversized blanket for building anything from a fairy castle to a wolf's cave. And everyone knows the better the blanket, the better the fort!
Keep the car prepared
While it might not be a flashy or fun reason to have a blanket, it's an important one. According to the National Safety Council, everyone should have an emergency roadside kit in their car. In addition to candy, flashlights, and a first aid kit, they say each kit should have at least one blanket.
It's also handy to have an extra blanket in the car for those times the kids fall asleep or when the car is taking too long to warm up inside.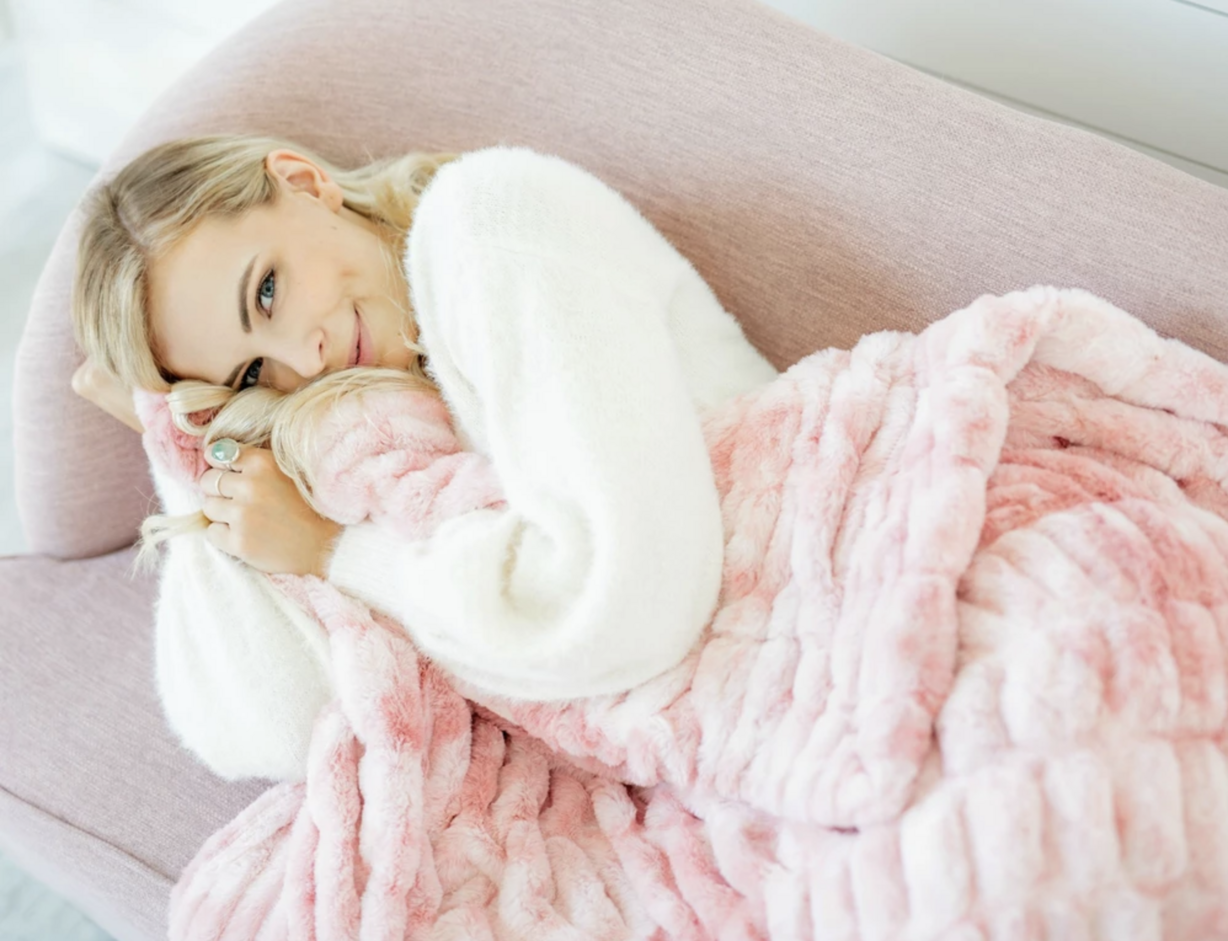 Because mom needs a gift just for her
If your friend is a parent, they understand the sanctity of having your own things — things that kids can't claim as their own. Getting a mother her own, soft, high-quality blanket is something she will cherish. No stains, spit-up, or sticky hands allowed! Include a face mask or pair of fuzzy socks and you'll make your friend one happy lady.
To get your loved ones the best quality Christmas and holiday gifts they're sure to love, order a Minky Couture blanket today. Choose your fabric, size and customizations for the ultimate, personal gift.
Can we guess how excited you are for the holidays? We think so. Take this quiz to see if we're right! One entrant will be selected to win a Minky blanket as part of the ongoing "Heart of Minky" promotion.
×