Estimated read time: 4-5 minutes
This archived news story is available only for your personal, non-commercial use. Information in the story may be outdated or superseded by additional information. Reading or replaying the story in its archived form does not constitute a republication of the story.
While nearly every kind of candy is full of sugar, flavoring and other delicious add-ins, it's no secret that some kinds of candy are packed with more sugar than others. According to Vox, Americans buy about 300,000 tons of Halloween candy each year. That evens out to about two pounds per person.
Most people will argue there's little to no harm in consuming a couple of pieces of candy here and there, but if you want to be smart about your sugar intake, you'll need to do a little bit of label investigating. Here's a ranking of the season's most popular candies by their sugar content.
Skittles
It's no surprise the flavors of the rainbow top the list for having the most sugar per serving. Every time you taste the (fun-sized) rainbow, you're consuming about 14 grams of sugar. Maybe the high sugar content has something to do with their favorability, too. A Monmouth University study found that only 5% of Americans said Skittles are their favorite candy.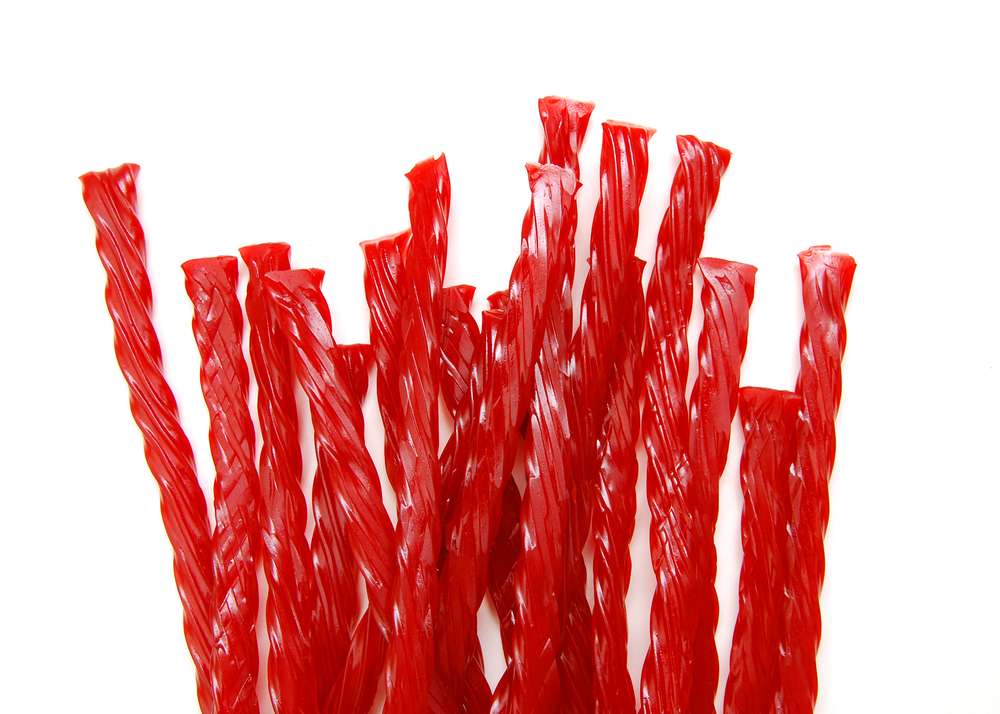 Twizzlers
Snack-size Twizzlers are a great option for portion control — it can be easy to absentmindedly grab rope after rope of a normal size bag. Even still, it's important to note that a snack size package still contains 12 grams of sugar. But what would Halloween be without chewy licorice to munch on?
Resee's Peanut Butter Cups
This rich, peanut butter chocolate treat is an American favorite, says the Monmouth University study. They found that 36% of Americans say Resee's Peanut Butter Cups are their favorite candy. Whether it's the milk chocolate, the gritty peanut butter center or the texture, there's something captivating about the treat. They also pack in about 11 grams of sugar per cup.
Milky Way
The creamy, caramelly goodness packed into a Milky Way bar is unmatched in other chocolate treats. Falling somewhere in the middle on the sugar scale, one fun size bar has 10 grams of sugar. If you're a fan of the Midnight Milky Ways, it's good to know that each fun size bar also contains 10 grams of sugar.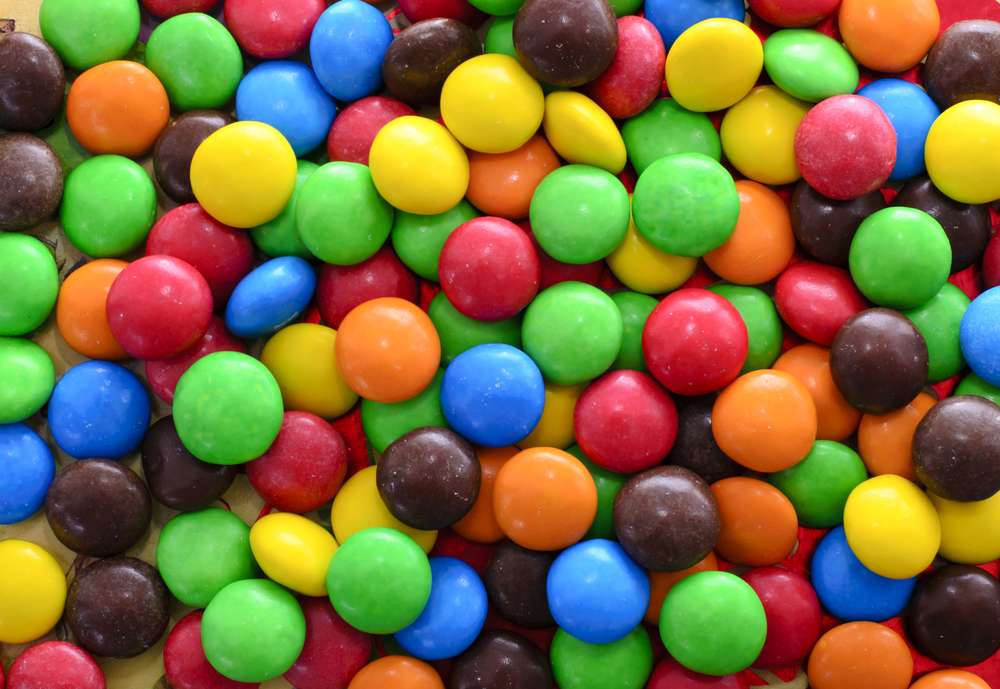 M&Ms
11% of Americans consider M&Ms their favorite candy, rounding out the top three, states Monmouth University. Each fun size pack has 9.6 grams of sugar, which seems to be a decent trade-off, considering how long it can take to eat a pack of M&Ms.
Snickers
Known for making people less hangry, Snickers turns out to be one of the better choices in terms of sugar consumption. One fun size piece has nine grams of sugar, probably due in large part to the salty peanuts taking up room in the bar's filling. According to the Monmouth University study, this is America's second-favorite candy.
KitKat
Give me a break! Coming in as the lowest for sugar content, there are only seven grams of sugar per snack size bar. The official website and packaging lists three of these snack size pieces as a single serving, but if you're only unwrapping and eating one bar, you're only consuming seven grams of sugar. If you deserve a break, you know which candy to start with.
After all of the Halloween candy is counted for and (partially) consumed, be sure to stop by the Riverton Hospital Health Fair on November 2nd. From 9 am - 12 pm, there will be free screenings, drive-thru flu shots, face painting, a photo booth, a healthy breakfast and more. See the Intermountain website for more information.
×