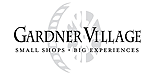 This story is sponsored by Gardner Village.
"Double, double toil and trouble; Fire burn and cauldron bubble. …"
William Shakespeare knew about having a good, witchy time. But what he didn't know is that it's no trouble at all to find a spellbinding event during the Halloween season in Utah.
Make WitchFest at Gardner Village in West Jordan part of your holiday fun now through Oct. 31. From a scavenger hunt to dinner theater, WitchFest has something fun for witches of all ages. Here are some of the activities that you'll want to check out.
Witch displays and scavenger hunt
The broomsticks have landed and the witches have set up shop! Take a witchy walk through Gardner Village to see the green-faced gals on display. Print your scavenger hunt form and bring it to hunt for our cackling cuties. See how many you can find and snap a few pics. This free scavenger hunt doesn't require a ticket and runs every day Monday-Saturday. Print off your free scavenger hunt form on the Gardner Village website.
Wee Witches Weekend
Gardner Village has conjured up plenty of ways to keep your little ones entranced October 17-19. Let your wee one dress as whimsical witches and join the Wee Witches Parade at 1 and 4pm. Or you can visit the Six Hags Witches Adventure, where they can climb through spider webs and make it out of the Maze of Mayhem. There will also be a scavenger hunt, a petting zoo, pony rides and face painting. Hungry little ones can get some tasty delights that the different locally-owned shops have cooked up for the weekend.
Admission is free, though some activity fees may apply. Visit the Gardner Village website for details.
Witches Night Out
Zoom in on your broom for an evening of music, shopping and food. The shops and restaurants around the village will be open for shopping as well as treats and food.
Come dressed up in your witch costume and enter prize drawings, join the Witches Parade and meet a Gardner Village Witch. Witches Night Out will be held Fridays and Saturdays, Oct. 11, 12, 25 and 26, from 6 p.m. to 10 p.m. Admission is free; some activity fees may apply.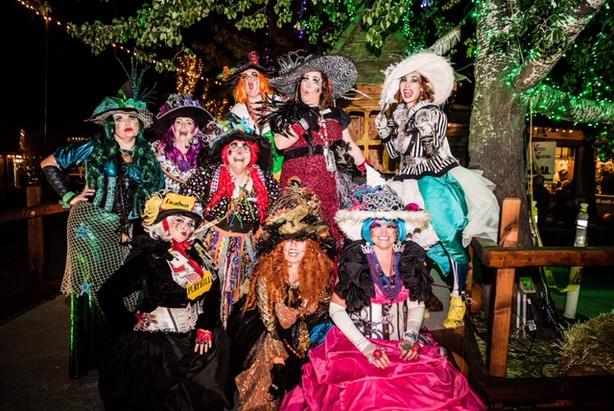 Witchapalooza Dinner Theater
While Shakespeare's famous witches won't be on the stage, some of Utah's top musicians and actors will be. Witchapalooza has sold out for 11 years running, "Bewitched, Bothered and Bedazzled" is showing its final year at WitchFest 2019. Fill your belly with a delicious meal and plenty of laughs.
Showtimes begin Sept. 27 at 7 p.m. and run select dates through Oct. 30 at 7 p.m. Tickets are available at gardnervillagetix.com.
Witch 5k Run
Lace up your workout shoes for an evening run on Saturday, Sept. 28. The 5k features an out-and-back course on the Jordan River Parkway Trail, starting and ending in Gardner Village. Professional electronic timing will score racers, and overall age group finalists will be awarded. All racers will get Witch Run swag and some lucky participants will win prizes at the finish area.
Witch hats and a shirt are provided to registered race participants. Pricing starts at $35 for early registration.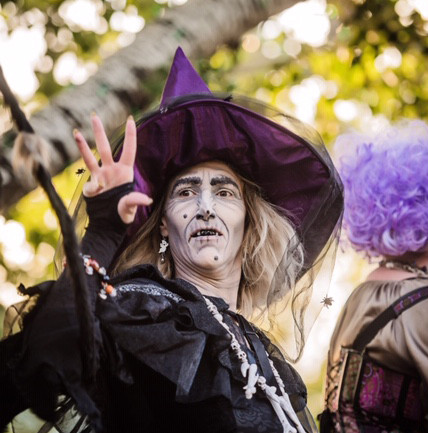 A Great Escape
Fans of escape rooms will get to enjoy special Halloween themes at WitchFest. Solve puzzles, riddles and other obstacles at "The Witches of Mystic Manor," a one-hour escape room adventure. Come back to try to escape the other mystic escape rooms throughout the year.
Escape rooms are open Monday to Saturday; prices start at $30 with private bookings and dinner packages available. Buy tickets at agreatescapeutah.com.
Moonstruck Witches Dinner
All kinds of delicious things are bubbling on the Mill Plaza. Sip hot cocoa, sodas and full-service bar beverages while mingling with the Gardner Village witches. Dig in to a delicious buffet dinner, snap photos at the photo booth and shop in the village.
Tables are set for 10, so plan to get a good group together — and book early, since it will sell out. So grab your best gals and park your brooms!
The Moonstruck Witches Dinner is $35 per person, with four seating times available Oct. 11, 12, 24, 25 and 26. Buy tickets at gardnervillagetix.com.
Mystique Dining — a magical dining experience
What better time of year than Halloween than to experience mystery, magic and wonderful flavor, all in an elaborately themed and opulently decorated room? The Grand Dining Chamber seats no more than 30 guests per performance, which guarantees you'll be up close and personal to see the artistry and skill of the best magicians in the world, accompanied by dinner and dessert.
Mystique Dining runs year-round Monday to Saturday. Tickets start at $60 for Manifestations, A Magically Haunted Tribute to Edgar Allan Poe.
Don't find yourself screaming at the end of the Halloween season because you missed out on the fun. Visit WitchFest at Gardner Village for plenty of activities for kids and adults.
×