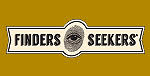 This story is sponsored by Finders Seekers.
Secret societies have been around for centuries, the oldest known society dating back to the Middle Ages, some freemasons believe. Nobody can surely know when these underground gatherings began, because they're, well, secretive.
In an 1897 article "Secret Societies in America," W. S. Harwood estimated 5.4 million U.S. citizens were members of secret fraternal orders in 1896. Today people are still drawn to mysteries and secret societies, as evidenced by the popularity of author Dan Brown's Da Vinci Code bestselling books and movies.
Cody Dingus, founder of Utah-based mystery firm Finders Seekers, explains that secret societies have existed throughout most of recorded history among virtually every nation and culture.
So it isn't surprising that there have long been whispers and rumors about a number of secret organizations connected to the Beehive State. Here are a few that have attracted attention.
Freemasons
Defended by its leaders as a "society of secrets" rather than a "secret society," there's no doubt there's a lot of secrecy with the United States Masons, known widely to this day as the Freemasons. Masonry is alive and well across the United States and certainly within Utah. You'll likely recognize several Masonic symbols throughout old buildings and even on the U.S. one-dollar bill.
Some say the organization formally originated in England in the 1700s. It didn't take long for Masonry to make its way across the Atlantic — and make a big impact on the new world (to say the least). Quickly becoming a secret political society, Masons played a significant role in the American Revolution and the formation of the United States Constitution.
In fact, you might recognize the name of a rather famous Mason who reached the organization's top level — George Washington. What's more, according to JSTOR Daily, it's possible as many as 21 signers of the Declaration of Independence were Masons. Scholars also believe the U.S. Constitution is "heavily influenced by the Masonic 'civil religion,' which focuses on freedom, free enterprise and a limited role for the state."
Like that of the United States, Utah's history was largely influenced by Masons. According to LDS Living, the first five presidents of The Church of Jesus Christ of Latter-day Saints were Freemasons, having joined the organization in Nauvoo, Illinois, before church members moved west to settle in the Salt Lake Valley. The beehive, now symbolic of the Utah spirit of industry, originated with Freemasons, who first used the symbol dating back to the 18th century.
While secretive, Utah's Masonic organizations are welcoming of new male members. The Utah Grand Lodge proclaims that Utah Masons are "making good men better."
Danites
Utah's rich history is undeniably linked to the history of The Church of Jesus Christ of Latter-Day Saints. It's no surprise some of its most secret organizations (documented or rumored) stem from early members of the church. One of these societies, The Danites, participated in what BYU Studies calls "one of the unpleasant stories in LDS Church history."
Rising in Caldwell, Missouri in 1838, the Danites were a military band bound by secrecy and oath to defend the early church from internal dissenters. Danites, however, did not simply defend; they also sought retribution, using violence to accomplish both objectives.
An official Church statement says, "The Danites existed for only five months, from June through October 1838, and were only ever active in two counties in northwestern Missouri. Though the existence of the Danites was short-lived, it resulted in a longstanding and much-embellished myth about a secret society of Mormon vigilantes."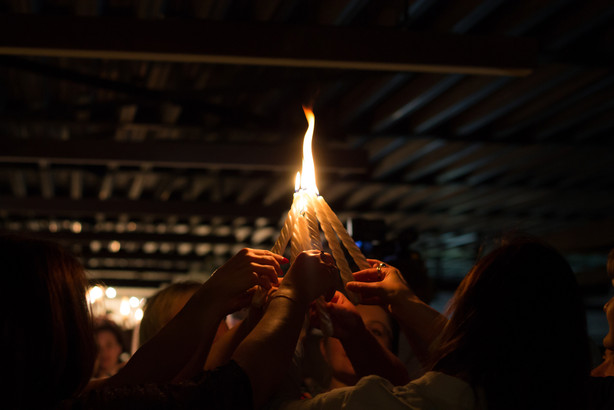 Builders of Kays Cross
Some societies are so secret, the only information you'll find surrounding them are hearsay. Such is the case with whoever built Kays Cross, located in Kaysville. A large, 20-foot cement cross was built on private property in 1946. The structure has long been the source of rumors, hushed secrets and a few ghost stories.
Inscribed with the letter K, some consider the cross a town marker, some assume it was erected in honor of a religious cult leader, while others claim it's the spot a well-known polygamist killed seven of his wives and then hung himself in a nearby tree. One thing most theories agree on: the cross is most definitely haunted. In fact, it was featured in an episode of Travel Channel's Ghost Adventures.
Whatever the real story, those who built the cross — or saw it built — have maintained their secrecy. As has the person or people responsible for bombing it in 1992. Whether building or destroying it, it's clear someone must know something about the cross. But like any good secret society member, they're not talking.
Kingston Order or the Davis County Cooperative Society
While most Utahns know Utah has polygamist roots, they also know that members of The Church of Jesus Christ of Latter-day Saints no longer accept the practice. However, there are many break-off groups who still believe in practicing polygamy. The Kingston Order is one of those groups.
According to CBS News, the society was started in the 1930s and has remained largely underground ever since. But this secret society is getting a little more transparent, thanks to a whistleblower who left. CBS reports that Mary Nelson left the organization and informed the FBI of the group's tax fraud scheme. Nelson claims the group has hired people to intimidate and threaten Nelson and her husband because of their story.
The Deseret News says two leaders of the society are facing jail time for charges related to fraudulently obtaining more than $500 million in renewable fuel tax credits. The two pleaded guilty in U.S. District Court to multiple charges.
Even though their leaders are in jail, authorities estimate there are still 10,000 members located in Utah, Nevada and California, according to Bloomberg.
Skull and Bones
Most universities have a secret society, or at least most people think they do. The University of Utah is no exception. According to the student-run Daily Utah Chronicle, the Skull and Bones Society was founded more than 100 years ago.
Students claim to be a part of the society for the purpose of uniting juniors and seniors, regardless of their sorority or fraternity affiliation. Admittance to the society is by invitation only, and while the members did say there is an initiation process, they didn't go into detail about what that entails, according to the Chronicle.
You don't have to be part of a secret organization to enjoy a bit of mystery. Finders Seekers delivers a mystery box to your door every month, filled with clues and cryptic messages leading you to adventure, prizes and lots of fun — without strange initiation rituals. For more information, visit Finders Seekers.
To find out more about the type of secret society that fits your personality, take the quiz below. Include your personal information and you could win a six-month subscription of Finders Seekers mystery boxes!
×