Estimated read time: 5-6 minutes
This archived news story is available only for your personal, non-commercial use. Information in the story may be outdated or superseded by additional information. Reading or replaying the story in its archived form does not constitute a republication of the story.
This story is sponsored by MountainStar Healthcare. Our hospitals and outpatient centers deliver high-quality, cost-effective patient care – when and where it's needed.
When it comes to health concerns, it's true that women are better than men at asking for help, making doctor appointments and reporting concerning symptoms.
Dr. Ziyi Wang MD from MountainStar Medical Group Farmington says, "Men often use excuses such as a busy schedule to avoid a visit to the doctor. Some men don't go to the doctor at all unless they have serious symptoms. Many men choose not to go see the doctor annually due to a fear of diagnosis or are uncomfortable with certain physical exams."
Even though it's not a top-of-the-list priority for many men, seeing a doctor is important. Here are some important reasons why.
Intimacy issues
It's true that men, from time to time, have problems with erections. However, if it becomes more of a norm than an exception, it's time to see a doctor. The Urology Care Foundation (UCF) says erectile dysfunction is the most common sex problem men see their doctor for — approximately 30 million men are affected by it.
Men with diabetes, hypertension, high cholesterol or men who lead a sedentary lifestyle are often at a higher risk for erectile dysfunction, according to the UCF. They also say it's a very treatable condition. Depending on your personal health and preferences, your doctor may give you oral medications, testosterone therapy or other options.
Blood pressure affects everything
The number of adults in the United States with high blood pressure is staggering: approximately one in three has some level of high blood pressure or hypertension according to the American Heart Association (AHA). When your blood pressure gets too high, you run the risk of experiencing debilitating headaches, fatigue, vision problems, chest pain, difficulty breathing and irregular heartbeat.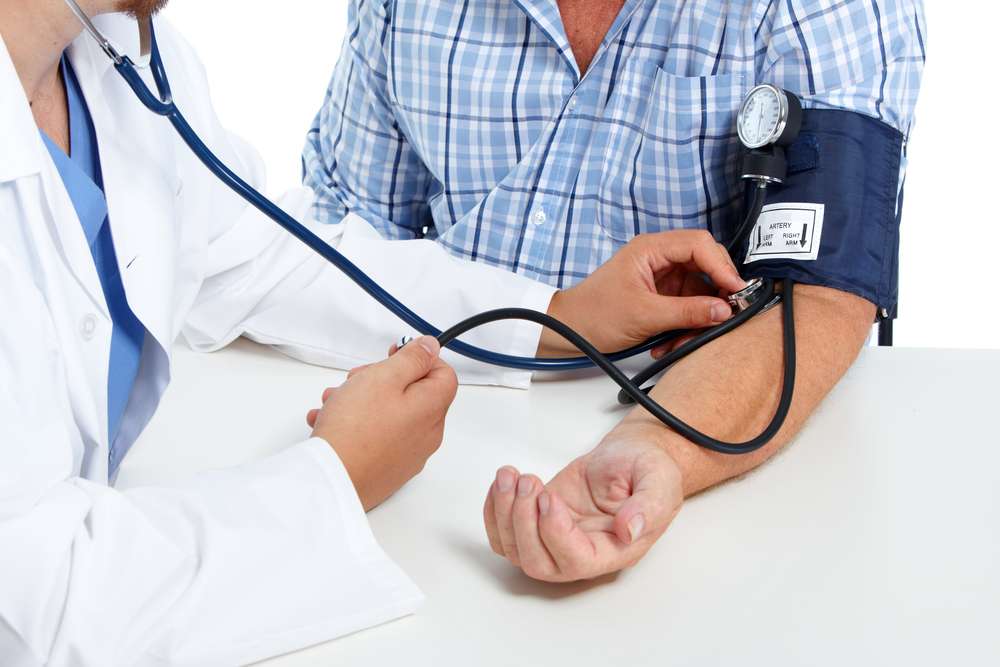 It's important to see your doctor regularly because many people are unaware they even have high blood pressure, notes the AHA. Wang says, "Hypertension, hyperlipidemia, and diabetes are probably the most common preventable diseases that if gone undiagnosed and uncontrolled, can lead to serious consequences such as heart disease, heart failure, kidney disease, and stroke."
Regular check-ups can identify elevated blood pressure so you can work to bring it down before it becomes a real issue.
Balding isn't your only option
As most men can attest to, losing hair is just a part of life. Some men lose a lot of their hair earlier in life, while it may take longer for others. According to the American Academy of Dermatology (AAD), there are several reasons this baldness might be wreaking havoc on your hairline. Medicines such as blood thinners, hair care routines, stress, poor nutrition and genetics can all play a role.
Your doctor might recommend a topical treatment, laser treatments, oral medications or even injections to help stimulate hair growth, says the AAD. Since a variety of causes could be the reason for your hair loss, it's important to make an appointment with your doctor to find the solution.
Low testosterone is treatable
If you're feeling tired frequently, notice a reduced sex drive or loss of body hair, you might want to ask your doctor about low testosterone levels, according to the UCF. It's no surprise that men with lower testosterone levels may also have high blood pressure, belly fat and high cholesterol, as they may be correlated.
Fortunately, testing for Low-T is very simple and non-invasive. A routine blood test can tell your doctor everything about your levels and what might be causing their abnormalities. The UCF notes that there are many different treatments for low testosterone, but the correct one depends largely on the health of the individual.
Emotional and mental health is not shameful or weak
Mental health advocates and workers are working tirelessly to banish the stigma around mental health. But this doesn't change the idea of weakness surrounding mental health overnight.
"While mental health issues can affect both men and women, men are less likely to seek mental health treatment and are more likely to die by suicide than women," notes Wang.
The National Alliance on Mental Illness notes many of the ideas or excuses men may come up with for ignoring serious mental health red flags. They say the idea that getting help is a sign of weakness or that men should be able to control their feelings often keeps men suffering longer.
While it may not be easy to accept that you might need help, it's crucial. There are many different treatments, medications and forms of therapy that can help you start to feel like yourself again. Talking with a doctor is the first step to healing.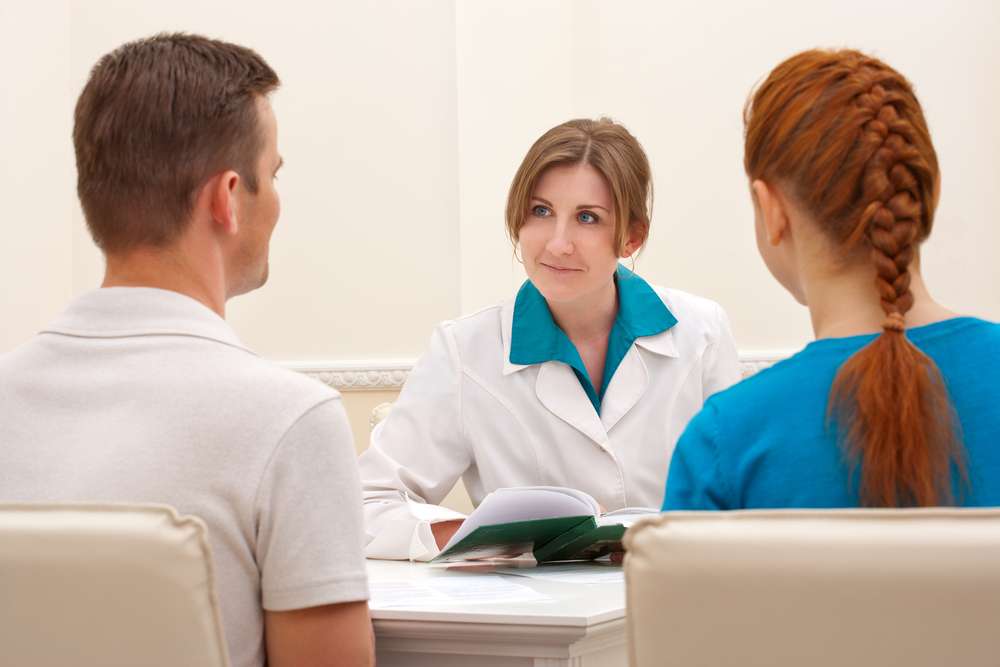 Women play a big role in men's health
Even though women are not responsible for their partner's or husband's health, they can have a big influence.
"Men sometimes need a lot of encouragement to keep a healthy lifestyle and attend annual visits. It's easier for men to stay healthy when both partners are trying to keep a healthy lifestyle together. Scheduling and attending annual visits with their significant others can also help them be more compliant," says Wang.
By establishing care with a family doctor, husbands and wives can attend appointments together and make healthy improvements as a team.
Men need to take care of themselves for their own health and for their family. Being a part of any family is ensuring the health and well-being of every family member, including the husband/father/son.
Your husband or anyone else in your family can schedule a same-day appointment with a primary care clinic near you by visiting SeeMeSameDay.com
×
More stories you may be interested in