SANDY — Real Salt Lake interim head coach Freddy Juarez emphasized the point by lifting his hand and slapping the metal railing behind him: Saturday's match against the Colorado Rapids (8 p.m., Rio Tinto Stadium) is a big one.
It's big for the fans — they created this Rocky Mountain Cup rivalry, after all. It's big for the playoffs, as just three points separate RSL and the playoff line. And since RSL will be able to lift up some hardware with a victory — or a tie, for that matter — it's big for the club, too.
That was the discussion Juarez had with the team ahead of training this week. He wanted to make sure his players understood just how important a positive result would be on Saturday.
"Three points is massive for us to stay where we are in the table, but it also could potentially move us up if there are some other results that go our way," Juarez said. "It's a trophy that means a lot to the fans, and it's three crucial points, so it's important in all aspects. … We hope that the fans can bring the same energy they did to LAFC (last Saturday) because this game might mean even more so to them."
So, yes, it's big. But maybe not as big as it once was.
It's been 13 years since fans showered the Rice-Eccles Stadium field with debris. It was then that former RSL owner Dave Checketts took offense to how Colorado was celebrating a win and got into a verbal altercation with Rapids captain Pablo Mastroeni. That game, that incident, added some bite to the rivalry; it gave it some legitimacy.
"They were throwing things and that's great; that's soccer all over the world," Mastroeni told the Rocky Mountain News of the game. "To have that kind of rivalry with a team across the mountains is beautiful."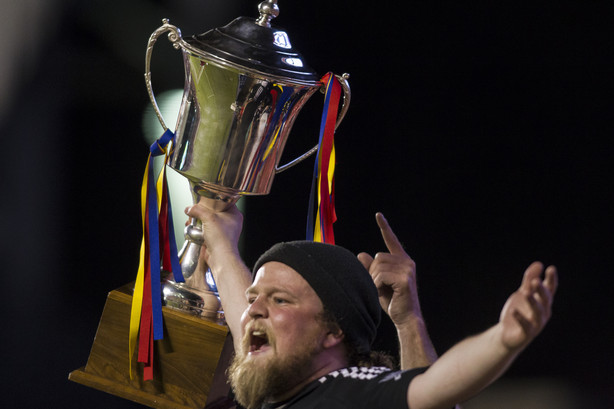 Some would call it beautiful, others would call it hate-filled. Whatever you choose, it truly was a rivalry. The players taunted supporters; the supporters booed the players mercilessly. It made things memorable; it made things fun.
In 2007, Kyle Beckerman, then playing for Colorado, said, "It definitely comes from their fans. They run their mouths the whole game. If they don't want us to celebrate, win the game."
Later that year, Beckerman was traded to RSL and that's when Salt Lake started winning the cup — and winning it a lot. RSL has won 10 of the last 12 Rocky Mountain Cups dating back to 2007.
RSL started winning a bunch more matches, too — and getting more meaningful ones at that.
Soon the club was lifting an MLS Cup and celebrating run after run to the playoffs. With those runs came new villains: First, the LA Galaxy and then the club's soon-to-be ultimate rival Sporting KC.
Those were rivalries forged playing knockout soccer. That's made the rivalry with Kansas City last long after the two clubs were fighting for league supremacy. Colorado and RSL have never played in the postseason.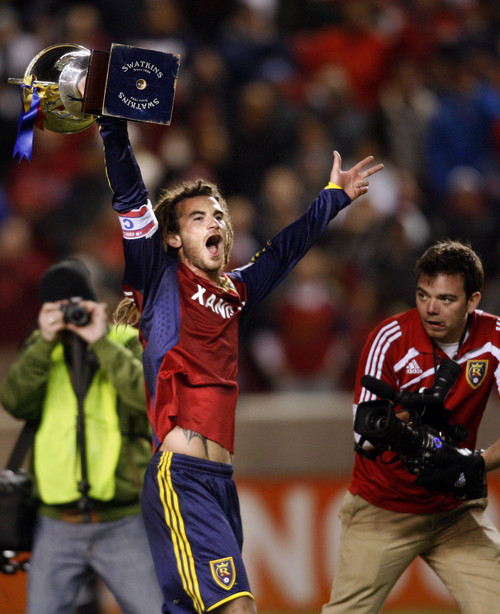 During the first years of RSL's existence, the Rocky Mountain Cup was really the only hardware obtainable to the young club. In the first three years (2005-2007), RSL didn't qualify for the playoffs, and it finished each year with a negative goal differential. The Colorado match served as something to get excited about even through growing pains. So fans latched onto it.
Now, after years of the series being one-sided and new rivalries having been formed, it doesn't mean as much. It doesn't have to mean as much.
But while there might not be as much animosity between the clubs as there once was, there is still a trophy to be won and points to be earned. And there's still the history. RSL has the upper hand now — it doesn't want that to change.
"A rivalry is a rivalry," defender Nedum Onuoha said. "If it matters to the fans, it matters to the players because we're all in this together. We all represent the organization in different ways, whether you're actually a stakeholder and shareholder or anything like that. So it's a big game for us, we want to make sure that we are the dominant force in this region."
×
Related Stories