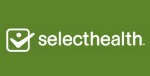 This story is sponsored by SelectHealth.
No matter what school you and your child decide is best to attend, every parent can relate to their child's back-to-school jitters and anxieties. There are 56.6 million kids in America starting school this year, according to the National Center for Education Statistics.
Out of children ages 3-17, 7.1% of them have diagnosed anxiety, according to the CDC. To help make the transition easier for your child (and you), it's best to sit down with her and talk about the upcoming school year. Whether your child has anxiety or just some jitters, here are some things you should discuss a few weeks to a few days before school starts.
Talk to your kids about what to expect this year
One of the scariest things is the unknown. Give them a heads up on what they might encounter in the first few months of school. And if you're not really sure what they may deal with academically or socially, there are resources that help outline what to expect.
For example, an 8-year-old child might start asking more "why?" questions and learn to solve problems independently. Keep these learning advances in mind as you discuss the upcoming year.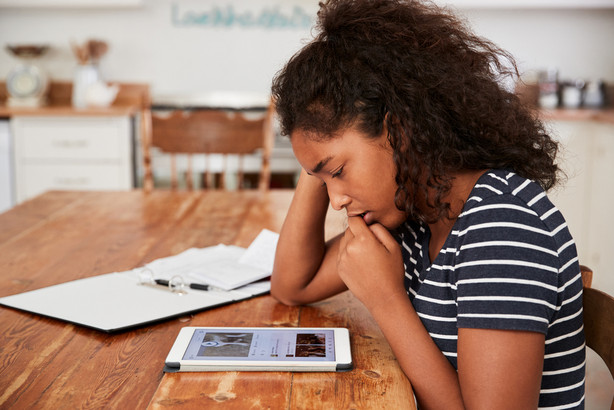 Do a school walk-through
Take a special trip to the school the week before school starts to show your kids where their new classes will be. You can follow the routes they'll take from their classroom to the lunchroom, and then to the bus — it helps calm any fears about getting lost in the hubbub of the first day of school. According to the Child Mind Institute, this kind of repetition and early walkthrough can help her learn how to cope ahead.
For older kids who are transitioning to a different school (like middle school or junior high), help them find their way through a bigger school environment and show them how to open a locker.
Make it a special occasion
Whatever your family enjoys doing together, have a school-year kick-off a night or two before the first day. That could be a family feast, a swim party, or a hike together. The celebration says goodbye to summer and starts the new school year with something fun.
Pathways.org recommends keeping up the tradition, no matter what it is. That way your child can feel that sense of familiarity and consistency in a time of change. So if it's a french toast breakfast on the first day, or a swim party the night before school starts, just make sure to do it every year.
Have a playdate with one of their classmates
Harvard Health says it's a good idea to get your child acquainted with other kids in her class. If they don't know anyone in their class or even if it's been all summer since they've seen classmates, a playdate can help your child feel more comfortable. A little extra playtime can help your child know there will be a familiar and friendly face at school.
Create a schedule
Visual schedules can be powerful for kids. It shows them what to expect and look forward to at school. Creating a calendar with the day's activities gives your child a visual timetable of the day ahead.
This calendar should also involve a consistent sleep schedule. Erlanger A. Turner Ph.D. for Psychology Today says sticking to a schedule and being organized at home can help ease the shock of getting up early and being rushed out of the house.
Give your child some control
When you're starting to gather school supplies, clothes and lunch items, let your child do a lot of the decision making. Pathways.org suggests this can give your child a stronger sense of control of the changing situation, which can instill more confidence.
While there are several things you can do to make the transition to school easier for your child, it's important to continually gauge their emotions and behavior. If your child is having a more difficult time than they should be, it might be time to consult a professional. Find the best person to help your child in the SelectHealth provider search to make sure your child has a positive learning experience.
×