SALT LAKE CITY — One by one, a small group began to excitedly huddle around in a conference room at the Zions Bank Basketball Center.
No, Donovan Mitchell hadn't just walked in. Neither had Rudy Gobert, Mike Conley or any of the other Utah Jazz players.
In a place that gets used to seeing and rubbing shoulders with some of the best athletes in the world, it takes something special to attract a crowd.
Tumua Tavana, a director of service and corporate partnerships for Larry H. Miller Sports & Entertainment, has just that: an Olympic gold medal.
Before she was helping manage some of the Utah Jazz's biggest partnerships with companies like Qualtrics and Mountain America, Tavana was a goalie for the 2012 USA Olympic water polo team in London — the first American women's polo team to win the Olympics.
Tavana is a winner — and just saying that feels like an understatement. She's won championships in high school, she won one in college and she has an Olympic gold medal. She knows what it feels like to reach the top. But maybe more importantly, she knows what it takes to get there — the sacrifice, the work ethic, the drive. And she insists on surrounding herself with the type of people who are also striving for greatness.
She's found that with the Jazz.
Tavana sees it by the way the organization works, the way it has tried to bring in the right pieces, and how everyone from the owner down is committed to bringing a championship to Utah.
"I'm not necessarily addicted to winning, but I'm addicted to being in environments where people are trying to win a championship," Tavana said. "For me, that's part of the reason I'm in sports. I know what it feels like to win it all. I kind of won everything you could win in water polo. I'm not in that core circle (of the Jazz), to be able to be a part of that is something that's really special to me."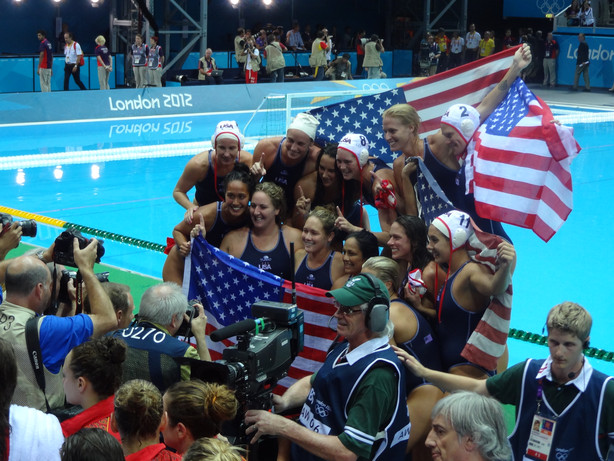 The memory is still clear.
She was standing on a podium on a pool deck in London with a heavier-than-expected medal draped around her neck. Her hand over her heart as the national anthem played and looking into the crowd to see her family cheering and her dad's face covered with tears.
"It was just like an overwhelming love for my family and love for the people got me there," Tavana said.
People like her father, Allen, who put her into swimming at a young age so she could accompany him to the beach growing up in Hawaii. That led to a great club swimming career before she found polo in high school.
"He wanted us to go to the beach, and he didn't have to worry about it," Tavana said. "So he got us into swimming."
People like her sister, Jordan, who Tavana was rarely separated from. The two were together so much that when Tavana describes her life, she often slips into "we" statements.
"Some high schools have a great football team or like basketball is awesome," Tavana said. "But I guess for our high school (Corona del Mar High), it was water polo. So we're like, 'Oh, that's cool. Like, we know how to swim. We're good swimmers. So let's play water polo.'"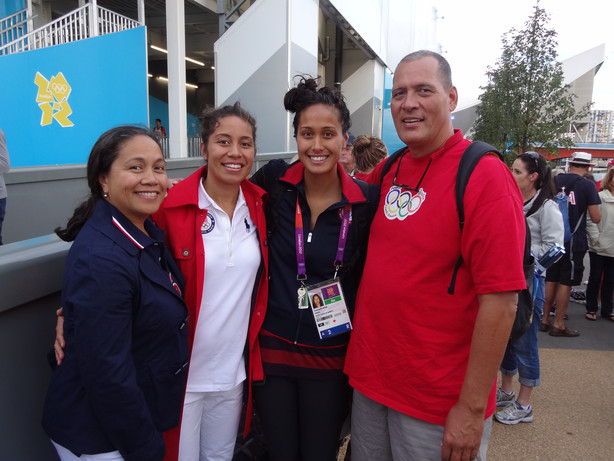 People like her coach at USC, Jovan Vavic, who told her that she was good enough to play for the national team at the Olympics, rekindling a childhood dream.
"College was the icing on the cake for me already," Tavana said. "And so that he was really the one who inspired that thought of you could really play in the Olympics, if you wanted."
And countless others — including other Olympic athletes.
In 2002, a young Tavana flew out with her family to see the Olympics in Salt Lake City. She was caught up in the games and inspired by the performances. And she does mean inspired.
"I read all these articles on Apollo Ohno and how he used to yawn before he raced," Tavana said.
If you watched closely when she played, you would've seen her yawn before her games, too.
"I kind of took that when I played water polo," Tavana said. "And everyone would make fun of me because I'm a sleepy person, but I really got that from Apollo."
Winning the gold medal isn't the only "goosebump" moment that comes immediately into her mind when she thinks back on her Olympic experience.
The feeling of walking out of the tunnel during the opening ceremonies into a sea of lights as countless America flags waved just about took her breath away. And she wasn't alone.
Walking just behind the polo team was the USA basketball squad — a team that featured LeBron James, Kobe Bryant, Kevin Durant, Carmelo Anthony and Chris Paul — and they were just as caught up in the moment.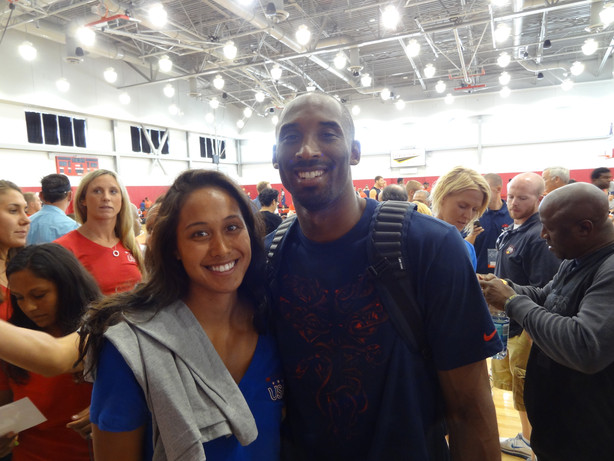 "I could hear them going, 'This is the coolest thing ever,' Tavana said. "And if they think this is cool, this is the coolest thing ever."
Following the Games, she took advantage of an opportunity that Coka-Cola offered to former Olympians to help them move onto the next phase of life. She joined Coke's Global Sports and Entertainment Marketing department and helped manage the Olympic partnership and the relationship with the International Olympic Committee.
She enjoyed the work and even got to travel to Lausanne, Switzerland to connect with the IOC, but she and her husband had just had their first child and wanted to start a family. Traveling and working in Europe didn't really fit in with that plan.
The couple had family in Utah and that seemed like the perfect place to relocate. And since she wanted to stay close to sports, that meant she focused in on the Jazz.
She didn't know anyone in the organization and didn't have any contacts, but she started applying for job after job.
"I sent like a million applications to various jobs," Tavana said.
Her experience with Coke, not too mention the way she's succeeded everywhere she's been, made those applications stand out.
"We like good teammates, people who overachieve," senior vice president of corporate sponsorship Ted Roberts said. "And when you look at Tumula's resume, she fits the bill. We were excited to have her."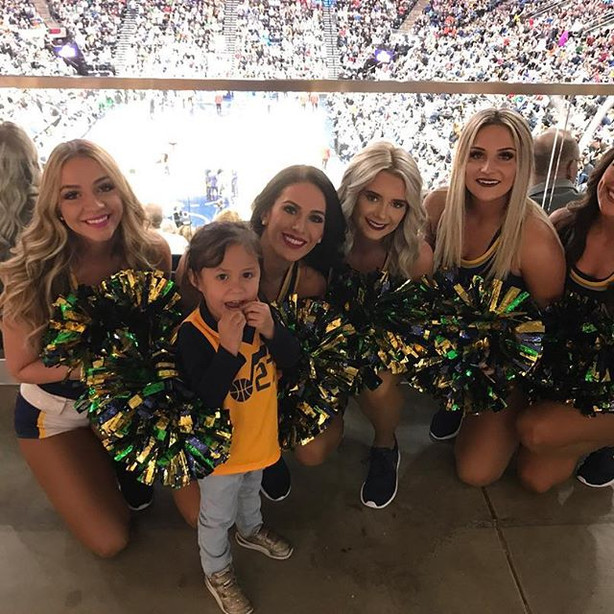 And more excited now. Tavana is now leading her own team and managing some of the team's biggest clients. She's even gotten to go back to her Olympic roots, too. When the United State Olympic Committee came to tour Salt Lake, she was part of the group that gave them the tour of the Jazz's facilities.
Tavana came to Utah for family and the organization has allowed her to involve her family in work — like taking her two young daughters to Jazz games and letting them hang out around high-level athletes.
"That is something that I never take for granted and to be able to be in those environments but also those experiences with them," Tavana said. "I just think being able to bring my family has been really cool for me and something that's probably unique to the Jazz. This is so family-oriented and has been really fun. (Gail Miller's) always talking about enriching lives in our community. But I'm selfishly enriching my own life. How cool is this that I get to be a part of that team?"
×