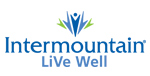 This story is sponsored by Intermountain Live Well.
You've heard about the increased interest in genealogy and there are several products on the market that can map out your family tree. Now, a small sample of your DNA can also help unlock the genetic mysteries of the past, present, and future of the human race.
Intermountain Healthcare recently formed an international partnership with deCODE genetics of Iceland — a global leader in analyzing and understanding the human genome. And now, you have an opportunity to participate in a global initiative to help scientists better understand (and eventually pinpoint) the genetic connections to a host of common chronic diseases.
You can think of the human genome as biological blueprints or instructions to your health. These instructions tell your body how to function and provide you with the unique traits that make you the person you are today. Through this partnership, Intermountain and deCODE will analyze DNA samples from 500,000 people with a focus on discovering new connections between genetics and human diseases.
"This will help us identify diseases in advance and prevent suffering," said Intermountain President & CEO Marc Harrison, MD. "It represents the largest most comprehensive DNA mapping study in the U.S. and in the end, we believe the largest in the world."
DeCODE genetics — based in Reykjavik, Iceland — has expertise in human population genetics. The organization has already analyzed much of the population of Iceland and discovered genetic risk factors for dozens of common diseases such as cancer.
The HerediGene Population Study with Intermountain Healthcare and deCODE genetics will focus primarily on men and women living in Utah and Southern Idaho.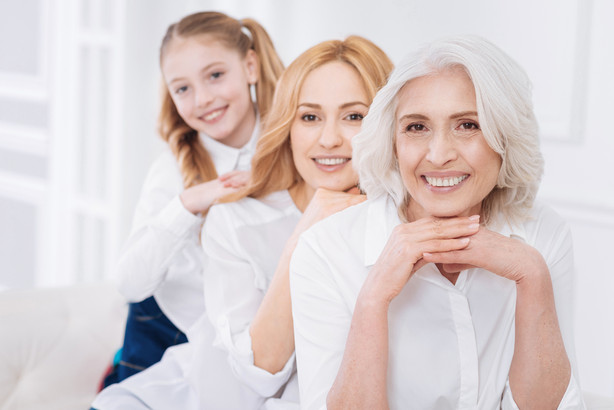 "While the 500,000 samples will be collected primarily from patients in Utah, the research is expected to have a global impact as medications, treatments, and healthcare innovations that can benefit patients universally are developed from the findings," said Lincoln Nadauld, MD, PhD, a genetics expert and Intermountain's chief of precision health.
The study is expected to run for approximately five years. However, trends could be seen by researchers as early as a year or less. These trends will give Intermountain and deCODE unprecedented insights into explaining how certain diseases (many of which are inherited) function and how they can be controlled or even defeated, which could save lives for future generations.
"We, and I personally, have grown tired of young people showing up in our cancer centers with advanced breast cancer, or colon cancer, or some other kind of cancer that they inherited," Nadauld said. "We could have known about that cancer and prevented it if we had sufficient technology and understanding. The day has come that we have the technology and capabilities now."
How to participate?
There is no cost to participate in the HerediGene Population Study.
Volunteers in the study will have a vial of blood drawn at a participating Intermountain facility. Before the blood draw, participants will need to consent to be involved in the study. You will have the option to withdraw at any time during the study.
The data from the study is de-identified to ensure the privacy of each participant. Volunteers will also have the option to receive his or her genetic results report if a clinically significant gene mutation is identified. A genetic counselor will then meet with the participant to discuss the results.
"This is an incredibly exciting opportunity for Utahns to potentially play a key role in this global effort," Harrison said.
To learn more or sign up for the study, go to Intermountainhealthcare.org/heredigene.
×