Estimated read time: 5-6 minutes
This archived news story is available only for your personal, non-commercial use. Information in the story may be outdated or superseded by additional information. Reading or replaying the story in its archived form does not constitute a republication of the story.
This story is sponsored by MountainStar Healthcare. Our hospitals and outpatient centers deliver high-quality, cost-effective patient care – when and where it's needed.
Many women have felt the complexity of being perfectly happy and content one minute and suddenly overwhelmed and anxious the next. It's very common to feel out of control of your emotions, as though they were controlling you, and not the other way around.
For many women, mood swings such as these are a normal part of life. Starting with puberty and extending through the childbearing years and beyond, a number of factors including PMS, pregnancy, stress, anxiety and menopause, can all contribute to unexplained or sudden changes in mood.
Although mood swings are not limited to women, they are more common in women because of these hormonal changes. Instead of getting frustrated, husbands can educate themselves on the causes and complexities of mood swings. Here are a few things women wish their husbands knew about mood swings.
Naturally fluctuating hormones influence mood
To begin with, husbands should know that many mood swings are caused by fluctuations in female hormones.
"Women are more prone to mood swings and emotional shifts than men," explains Dr. Gina Muscolino, MD, FACOG of Lakeview OBGYN. "These are often the result of normal changes involving estrogen and progesterone. Changes in hormones and mood occur normally during various times of a woman's menstrual cycle, as well as during various times in their life."
What this means is mood swings can actually be good a sign that a woman's body is functioning appropriately. Still, it's important not to make women feel fragile or unreasonable.
Sometimes, mood swings are a sign of something more serious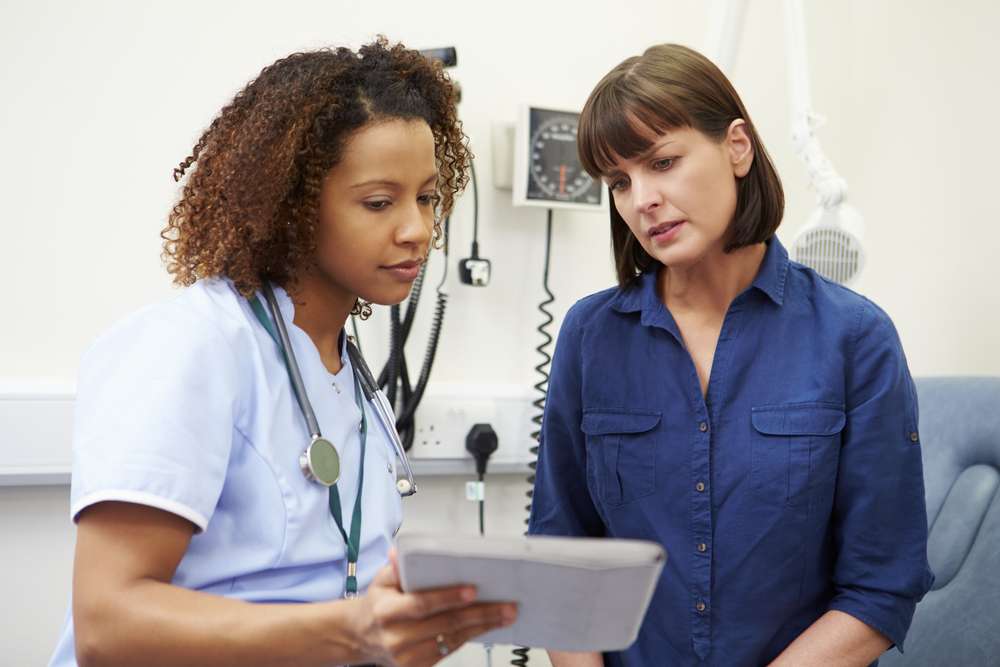 Other times, however, wildly imbalanced hormone levels can lead to big problems. Premenstrual dysphoric disorder is a severe form of PMS affecting as much as five percent of women of childbearing age.
"Lifestyle treatments alone are rarely enough to treat PMDD," explains Healthline. "Many women will combine alternative treatments, like stress management and dietary changes, with medication in order to find relief from symptoms, including mood swings."
Other problems related to hormone imbalances include hypothyroidism, anxiety, self-harm, bipolar disorder and depression. These issues need to be diagnosed by a primary care physician and require professional treatment. They are often noticeable because of their severe nature with wild mood swings and unpredictable behavior.
Husbands who can recognize the signs that something more serious is going on can help get their wives the help they need.
Pregnancy mood swings are about more than just hormones
It's easy to blame all abrupt mood changes on hormones, but that's not always the case. It's true, changes in how a woman produces and processes estrogen and progesterone during pregnancy can affect her mood, but these imbalances are most common between weeks six and ten of the pregnancy and then late in the third trimester, according to American Pregnancy. Mood swings, on the other hand, might happen at any time during pregnancy.
Pregnancy affects a woman's mood in other ways, including the physical stresses and discomforts of a changing body, fatigue, changes in metabolism and concerns about how a new baby will change the family and marital dynamic.
Husbands who realize these mood swings are normal and common and not entirely hormone-related can be better partners and supporters. "Her partner can help by being supportive and understanding. Most of the time these emotional swings are normal and will pass," says Muscolino.
Menopausal mood swings are part hormonal and part emotional
Another normal and appropriate time for a woman to exhibit mood swings is during menopause.
Technically, the menopausal transition can last from seven to 10 years usually between the ages of 45 and 55. It's characterized by "spotty menstrual cycles, hot flashes and other changes" according to the National Institutes of Health. The body's production of estrogen and progesterone varies greatly during these years, potentially causing mood swings, which, in turn, can be exacerbated by a woman's ambivalent feelings about aging and leaving her childbearing years behind.
Severe mood swings and hot flashes can be treated by hormone replacement, but due to underlying risks associated with such treatments, doctors today are trending towards lifestyle and dietary changes to combat these symptoms.
Methods of treating mood swings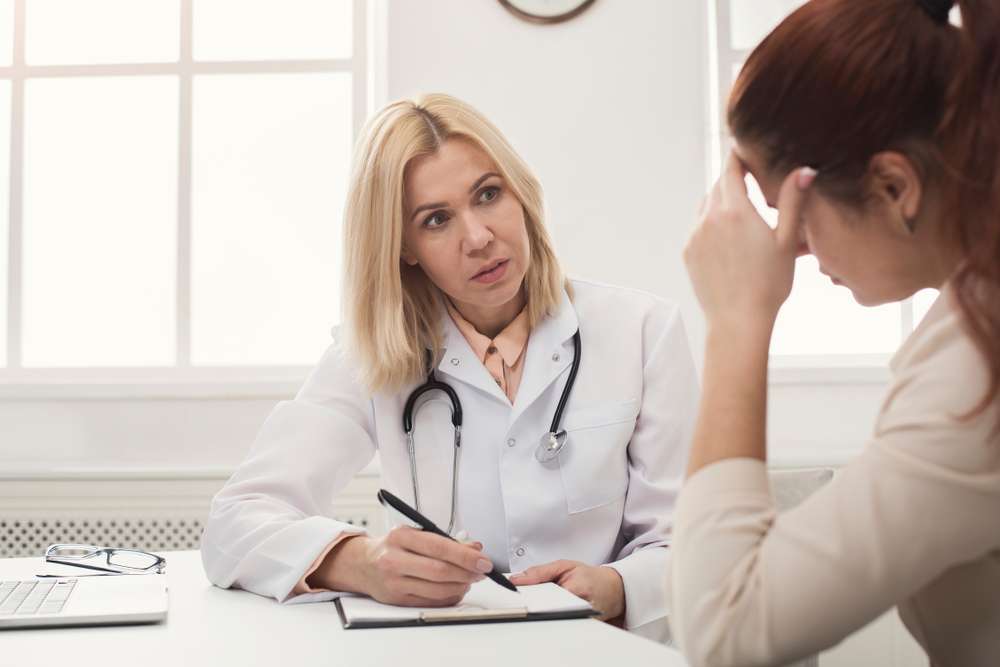 While avoiding mood swings altogether is impossible, there are ways to reduce their severity and frequency.
"Most often simple lifestyle changes such as exercise, healthy diet, good sleep habits and even yoga/meditation can make a big difference," says Dr. Muscolino. "There are also numerous over-the-counter and prescription medication options."
Because mood swings have different causes, it's best to speak with a doctor who can help rule out any underlying problems.
A husband who wishes to offer the most support to his wife should have an honest and open conversation with her about how she feels during her mood swings and how she expects her husband to respond.
For more information on common causes of mood swings, treatment options and signs that mood swings could be a symptom of something more serious, find a MountainStar Women's Health professional near you at MountainStarOBGYN.com
Editor's Note: Anything in this article is for informational purposes only. The content is not intended, nor should it be interpreted, to (a) be a substitute for professional medical advice, diagnosis, or treatment. Always seek the advice of your physician or other qualified health provider with any questions you may have regarding a medical condition; (b) create, and receipt of any information does not constitute, a lawyer-client relationship. You should NOT rely upon any legal information or opinions provided herein.You should not act upon this information without seeking professional legal counsel; and (c) create any kind of investment advisor or financial advisor relationship.You should NOT rely upon the financial and investment information or opinions provided herein.~ Any opinions, statements, services, offers, or other information or content expressed or made available are those of the respective author(s) or distributor(s) and not of KSL. KSL does not endorse nor is it responsible for the accuracy or reliability of any opinion, information, or statement made in this article. KSL expressly disclaims all liability in respect to actions taken or not taken based on the content of this article.
×
More stories you may be interested in