This archived news story is available only for your personal, non-commercial use. Information in the story may be outdated or superseded by additional information. Reading or replaying the story in its archived form does not constitute a republication of the story.
This story is sponsored by MountainStar Healthcare. Our hospitals and outpatient centers deliver high-quality, cost-effective patient care – when and where it's needed.
Having a baby is a crucial turning point in a woman's life. She is now connected to another human for the rest of her life, but especially in the early infant months. Wherever mom goes, baby must go, especially if the baby is nursing. And although some view it as a cost-effective way to feed the baby, sometimes breastfeeding is downright inconvenient.
Women's husbands play a crucial role in this support system. But while breastfeeding is natural, it can definitely take some training and involves a learning curve for mother and baby — so dads can feel even more unsure of the whole process as they observe from the outside.
As they cuddle up with their baby for feeding time, new moms may sometimes wish their husbands understood a bit better what they are going through and how to help. Here are just a few ways fathers can get an inside track on breastfeeding and some tips on how they can be most helpful:
How husbands can help
"Like everything else in marriage, breastfeeding can be a team sport," explains Laura Zaugg, a certified nurse midwife at the MountainStar Lakeview OB/GYN Clinic. "Husbands can care for the baby before and after feedings. While breastfeeding, a woman can feel stuck there."
Zaugg says husbands should be ready to provide whatever a wife needs to help her. "She may need an extra pillow, a drink of water, or her favorite book to read. While she is breastfeeding, ask if she would like you to entertain the other children, give her quiet time, or help her feel included with current activities. Acknowledge her for her hard work in caring for the baby," Zaugg says.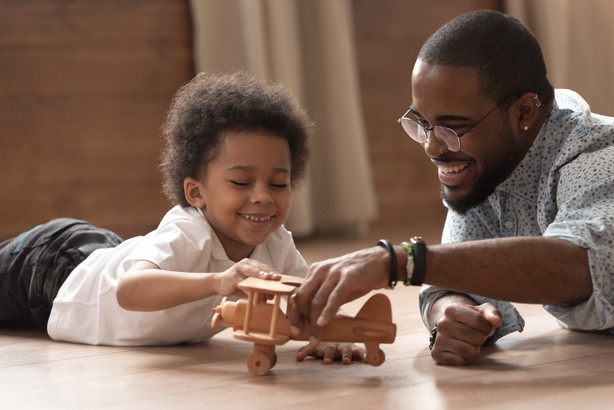 The breastfeeding decision
It's important to note that not every woman can or wants to breastfeed. But for those who do, breastfeeding has innumerable benefits for both mom and baby. Breastmilk can help a baby ward off illness since it has antibodies, according to the National Institutes of Health. Women who breastfeed also tend to have lower rates of Type 2 Diabetes and lower chances of scary cancers like ovarian and breast cancer, notes The U.S. Office on Women's Health.
Breastfeeding away from home
When it's time to eat, newborn babies can be demanding. That creates concerns for women who might be in public when baby announces that he is ready for feeding.
"Utah law states that city and county governing bodies may not inhibit a woman's right to breastfeed in public and states that a breastfeeding woman is not in violation of any obscene or indecent exposure laws," explains choosehealth.utah.gov.
In addition, federal law requires that employers provide reasonable break time and a location "that is shielded from view and free from intrusion from coworkers and the public, which may be used by an employee to express breast milk." The employer must provide this accommodation until the baby is 1 year old.
While the law is on the side of breastfeeding mothers, public perception can be less enlightened. "Most mothers make every effort to be discreet. Unfortunately, many mothers are still facing discrimination and harassment for breastfeeding in public," states the National Consumers League.
Husbands can assist by finding appropriate locations for a spouse who needs to breastfeed and by reassuring his companion that breastfeeding is natural and legally protected.
Help her relax
Relaxation is key to feeding a baby. Mom has to be relaxed for baby to relax and for everything to work as it should. The Office on Women's Health recommends creating a relaxing environment for mom and baby by lying back on pillows and eliminating unnecessary distractions.
Dads can play a role by helping their wives get comfortable and making sure they have everything they need at hand while they're nursing, such as a water bottle and even some quiet music. They should remember that the 25 to 45 minutes their wives are breastfeeding are a time for moms to focus on providing nourishment and one-on-one time with their babies. Husbands can take that time to run interference for their wives on any other demands that may arise, and look around to see what they can do to make life a little less overwhelming.
Nursing is likely not the best time to look at the calendar or to-do lists, unless dad plans to look at those things on his own and take a few items off the list for mom. She sure wouldn't mind the dishes being cleaned up or the laundry folded during this time.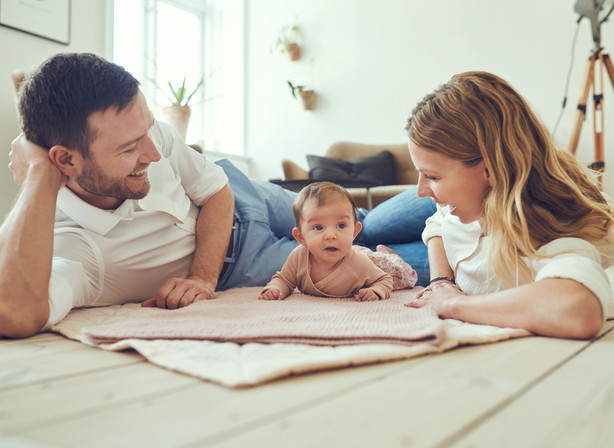 Be gentle
Especially in the first few weeks and days after giving birth, a mother's breasts might become full, heavy and tender. They might even become rock-hard, which is known as engorgement. This is when the breast milk builds up, often when your baby isn't feeding often enough, according to the Office on Women's Health.
Husbands can help moms through this often painful experience by being affectionate with the new mom in gentle ways. Hold hands, kiss, and help her with whatever might make this pain worse. Make sure she has enough nipple cream and the other remedies that help with the pain and discomfort.
---
Labor nurses, obstetric providers, and lactation consultants are great resources if things are not going well. There are devices, supplements, prescription medications and tricks that may be needed for successful breastfeeding.
---
If she's having trouble getting the baby to latch or feed properly, dads can help by seeking out professional help. Zaugg says, "Labor nurses, obstetric providers, and lactation consultants are great resources if things are not going well. There are devices, supplements, prescription medications and tricks that may be needed for successful breastfeeding."
Be patient
Sex after having a baby can be a challenge, or at least bring some new considerations. Especially when a woman is breastfeeding, sex might need to be more thoughtful and gentle. A new mother will likely experience dryness, breast tenderness and even leaking, according to the National Institutes of Health. Keeping an open line of communication and patience can help alleviate any awkwardness or discomfort during this new intimate experience.
Experts from the National Institutes of Health say men should have a sense of humor and go back to "wooing" and "courting" their wives during this time period.
Dad's role is vital
Overall, husbands whose wives are breastfeeding may not be able to give milk to their babies, but they can still do a great deal to help take care of their babies and bond with them.
Fathers can and should change diapers, bathe, rock, soothe, sing to, talk to, read to and just enjoy their tiny baby. Helping out with baby in other ways supports women in their breastfeeding responsibilities.
Above all, women want to know that their husband or partner can learn and understand all of the wonders and challenges of breastfeeding. They want to feel like it is a partnership and not a single responsibility. They want to feel supported.
If you have questions about breastfeeding, find an OBGYN near you at MountainStarOBGYN.com.
Editor's Note: Anything in this article is for informational purposes only. The content is not intended, nor should it be interpreted, to (a) be a substitute for professional medical advice, diagnosis, or treatment. Always seek the advice of your physician or other qualified health provider with any questions you may have regarding a medical condition; (b) create, and receipt of any information does not constitute, a lawyer-client relationship. You should NOT rely upon any legal information or opinions provided herein.You should not act upon this information without seeking professional legal counsel; and (c) create any kind of investment advisor or financial advisor relationship.You should NOT rely upon the financial and investment information or opinions provided herein.~ Any opinions, statements, services, offers, or other information or content expressed or made available are those of the respective author(s) or distributor(s) and not of KSL. KSL does not endorse nor is it responsible for the accuracy or reliability of any opinion, information, or statement made in this article. KSL expressly disclaims all liability in respect to actions taken or not taken based on the content of this article.
×