Estimated read time: 3-4 minutes
This archived news story is available only for your personal, non-commercial use. Information in the story may be outdated or superseded by additional information. Reading or replaying the story in its archived form does not constitute a republication of the story.
Human ancestors spent 55 million years developing increasingly ingenious hunting techniques. And then, over a measly couple thousand years, the Agricultural and Industrial Revolutions rendered our hard-won hunting instincts superfluous.
Superfluous, but not useless. Because now we have garage sales.
All the evolution that helped your great15–grandma chase down a wild boar now finds an outlet in picking through other people's junk and throwing a metaphorical spear through the weirdly perfect or perfectly weird.
In the tradition of Homo erectus grunting out his best hunting stories around the campfire he'd just invented, here are five stories of cunning, lucky and/or brave(?) garage-sale hunters.
Tresea Company
I found a late 1800s Seth Thomas eight-day mantel clock. They actually had it in the free junk pile — best find ever!
Wid Covey Sr.
I help a few 80-plus-year-olds. They love to watch TV ("The Price Is Right"/"Jeopardy"). One nice lady sits on a hardback kitchen chair all day every day. That is all she had. I found a beautiful microfiber recliner at a garage sale in Riverton and told the seller why I was buying the recliner. The family gave me a killer deal ($45) … and then I resold it for over $300. Just kidding! I gave it to the lady; she was speechless. I hear she sleeps in it. It was a good day.
Jason Blake
I needed a trophy for the winner of a fantasy football contest we were having and I found this perfect gem. It's an Avon product from 1970. The blue part is glass and full of "Wild Country" aftershave! This funky container with aftershave that is nearly 50 years old was weird enough to be a hit. Everyone loved it! Best of all: it was only $3. I found it on eBay later for $30–50 so if we ever wanted to sell it for profit but I think the winner is planning on keeping it. Unique weird stuff at garage sales is the best!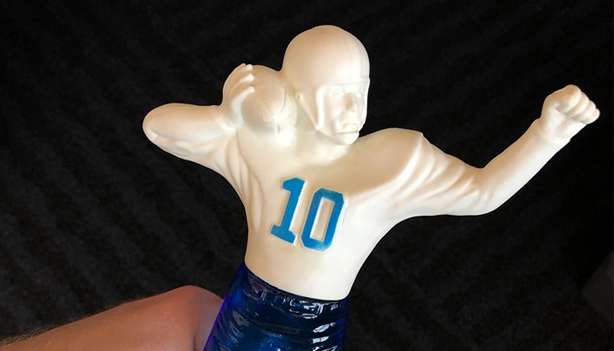 Laura Shroyer
I found a bracelet with (fake) gold coins for a quarter — only it was all real. When I picked it up it felt like lead. I got $700 for it!
Bruce Loder
I once found $3,000 worth of food storage from a reliable company — all freeze-dried, newly preserved with countless varieties. Best $50 I ever spent.
KSL Classifieds Garage Sales
Are these stories triggering some ancient instincts? Do you feel a prehistoric urge to flush a stuffed badger or a F•R•I•E•N•D•S box set out of the figurative underbrush? Find prime hunting ground at these huge combined garage sales hosted by KSL Classifieds.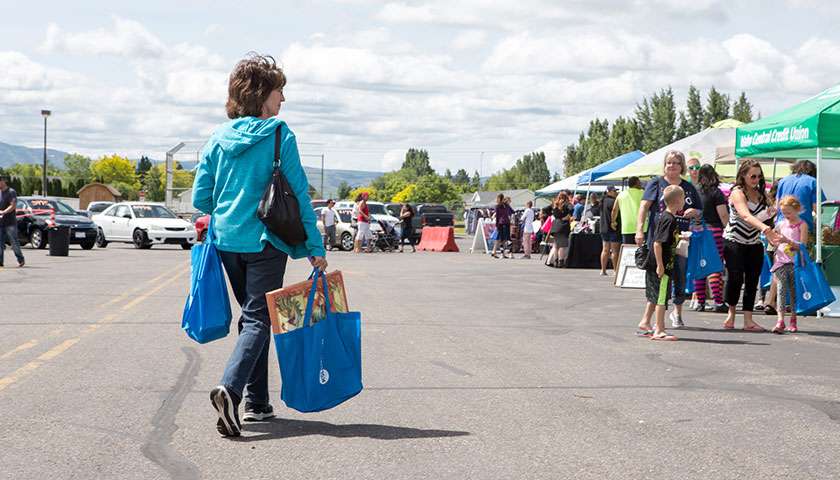 Salt Lake City, June 15, 7 a.m. – 2 p.m. @ Utah State Fairpark.
Provo, June 29, 7 a.m.–2 p.m. @ Provo Towne Center.
Ogden, July 20, 7 a.m.–2 p.m. @ Newgate Mall.
Sandy, Aug. 10, 7 a.m.–2 p.m. @ the Shops at South Town.
Camouflage and facepaint are permitted, but please remember only to bring metaphorical spears.
Get more information on our garage sales here.
×
Photos