Estimated read time: 6-7 minutes
This archived news story is available only for your personal, non-commercial use. Information in the story may be outdated or superseded by additional information. Reading or replaying the story in its archived form does not constitute a republication of the story.
SALT LAKE CITY — The NBA draft is less than a month away, and the Utah Jazz continue to bring in potential draft picks for workouts ahead of next week's selections.
In previous weeks, I broke down some combo forward and wing options that might be available with the 23rd pick for the Jazz. Beyond those six players, the Jazz will have various blue-blood options at their pick, including two Kentucky products and a shooting specialist from North Carolina.
Tyler Herro, G/F, Kentucky
Tyler Herro is a 6-foot-6 shooting guard from Kentucky, who flashed signs as a multidimensional scorer during his lone season with the Wildcats. He averaged 14 points, 4.5 rebounds and 2.5 assists as a freshman. Herro shot a promising 46% from the floor and 35% from three in college.
While Herro's measurements and role at Kentucky may lead some to believe he'll fill a pure shooting role coming out of college, Herro's game is more predicated on his ability to put the ball on the floor and create as an offensive player than relying on his 35% 3-point shooting.
Though 35% from the 3-point line isn't a terrible number, it isn't above the 40% benchmark most elite shooters have. His 93% free throw percentage is promising in projecting his shooting at the next level.
Herro moves well off the ball offensively, looks comfortable in catch-and-shoot situations, and could provide the Jazz with an additional ball handler next to Donovan Mitchell — all with the ability to create his shot inside the 3-point line. That's a skill set the Jazz milked from Ricky Rubio and had decent results, even with Rubio's subpar shooting.
One of the stranger measurements at the NBA draft combine came from Herro, who has a bizarrely short wingspan, coming in at just 6-foot-3 — 3 inches shorter than his height.
Generally, NBA players have wingspans that stretch several inches beyond their height, and Herro simply doesn't have it. His short arms could dramatically lower his defensive potential and may limit his ability to finish at the rim in the NBA, though he showed to be an adept finisher at the college level.
There have been similar college players (see RJ Hunter) who haven't quite clicked in the NBA, despite having a skill set that NBA teams largely covet.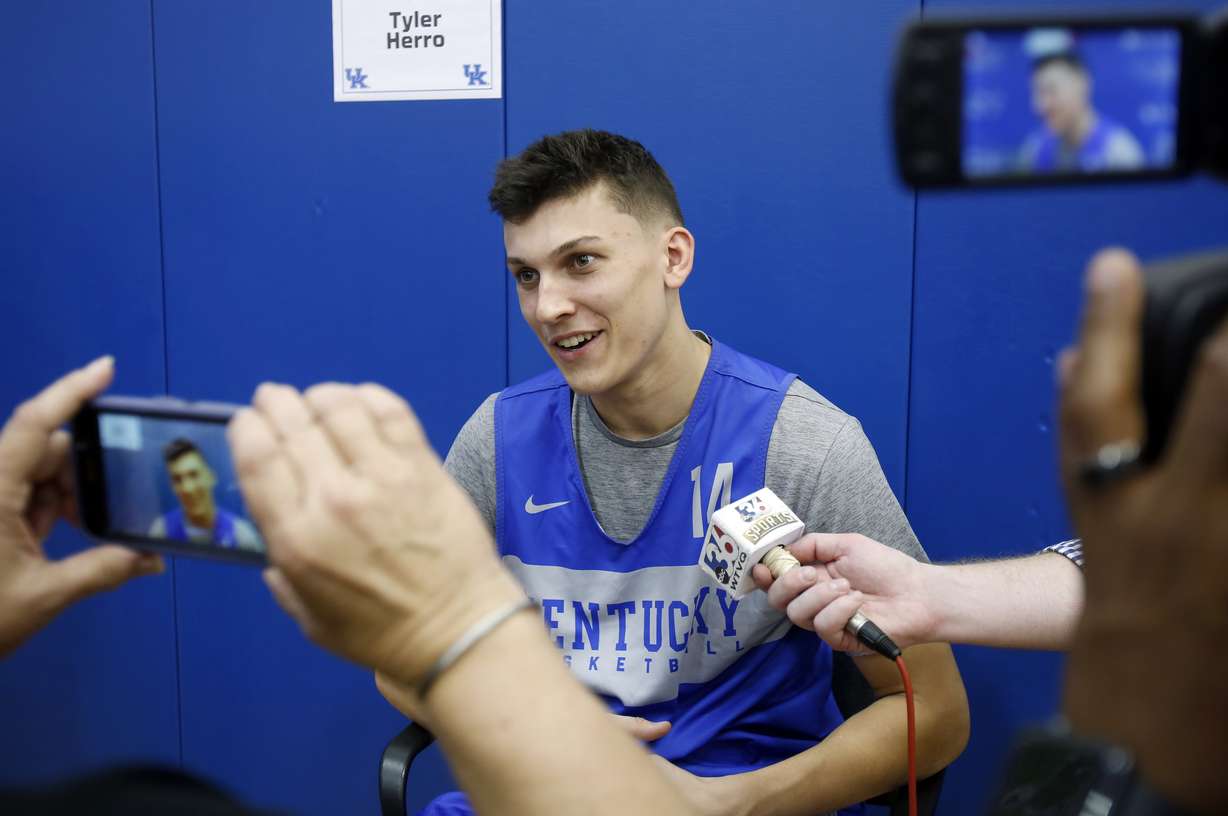 There's a decent chance Herro is off the board before the Jazz pick at 23 and may not make a trip to Utah before the draft for a workout. Still, the Jazz have shown a willingness to draft players who don't work out with the team. And should Herro be available at No. 23, it wouldn't be a surprise to see the Jazz gladly welcome him to the roster.
Keldon Johnson, G/F, Kentucky
Like Herro, Keldon Johnson played the part of a complimentary scorer at Kentucky, contributing 13.5 points, 5.9 rebounds and just 1.6 assists per game in his lone season with the Wildcats. He shot a healthy 46% from the floor and 38% from the 3-point line.
In a lot of ways, Johnson is the opposite of Herro as an offensive wing threat, relying on his shooting ability to provide the majority of his production. Unlike Herro, Johnson showed a lack of change in direction with the ball in his hands at Kentucky. He is mostly a downhill driver, preferring his midrange floater as a secondary offensive option rather than finishing at the rim or making plays for his teammates.
Despite being just a freshman, Johnson already has a body that bullies opposing defenders; that showed up in his impressive rebounding numbers. Ideally, that frame will allow him to become a plus defensive player at the next level, as we've seen with bigger bodies (like PJ Tucker) who can use their size and athleticism to defend multiple positions. Johnson sports an impressive 6-foot-9 wingspan, which will help to make up for his average leaping ability.
Johnson doesn't always display an elevated feel for the game, so if his shot fails to translate in the NBA from the extended 3-point range he may struggle to contribute offensively. Johnson can make up with that defensively but will have to show more nimble feet defensively if he wants to carry that reputation.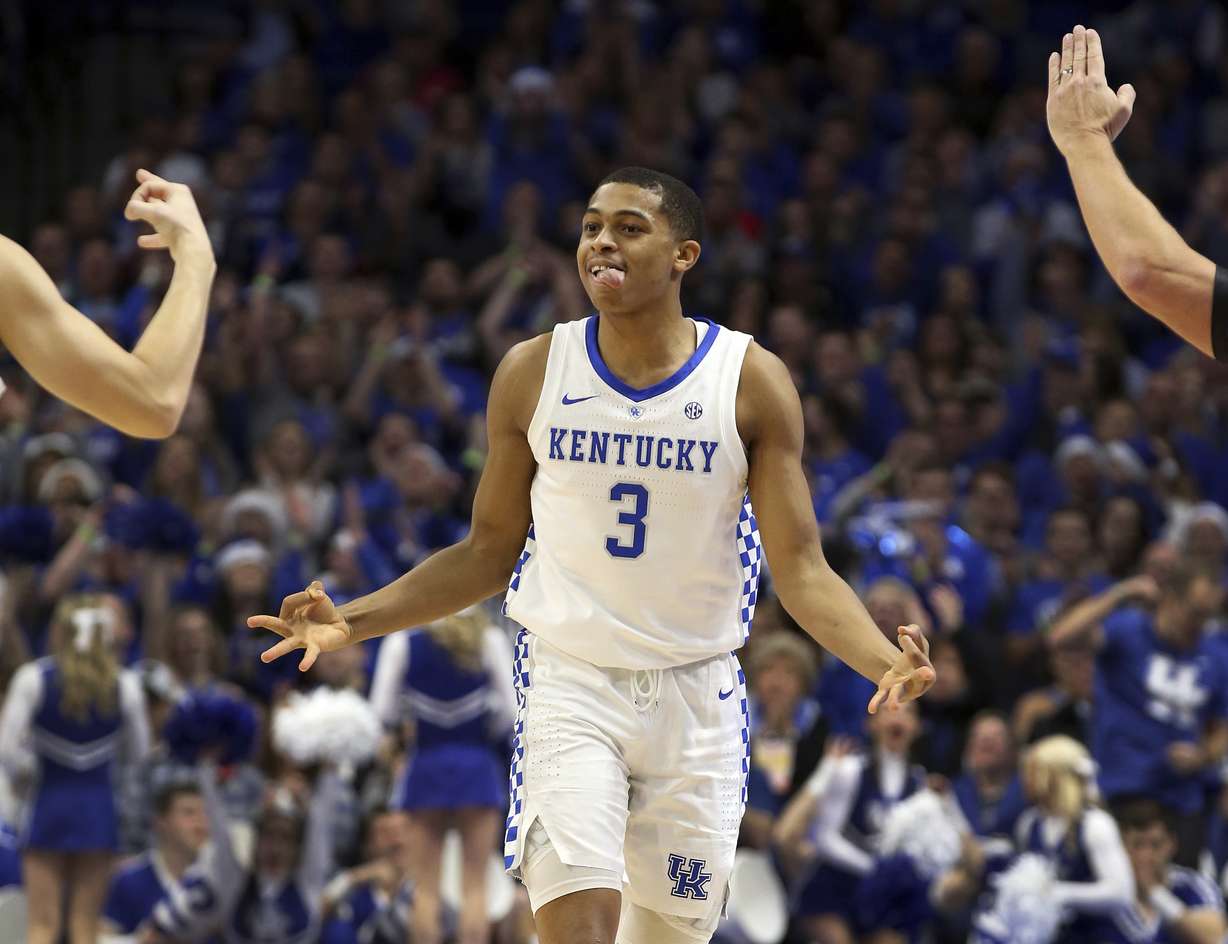 Johnson has room to grow in the NBA if he can show an ability to make shots off the dribble and shoot a high percentage from the 3-point line. But if his lack of elite feel and athleticism relegate him to purely a shooting role, he'll likely find himself overshadowed by other versatile wings drafted in a similar range.
Cameron Johnson, F, North Carolina
The name of the game with Cameron Johnson is shooting, as he might be the best shooter in the draft. He knocked down a ridiculous 45% of his 3-point shots last season. Johnson averaged 16.9 points per game, 5.8 rebounds and 2.4 assists, completing 50% of his shots overall.
Johnson has shown an ability to stretch his game to the NBA 3-point line and could step in and be a real contributor immediately, providing the NBA's most highly sought-after skill set and one the Jazz desperately need in the front court. At 6-foot-9, Johnson can fill that role.
Johnson is one of the draft's oldest players at 23 years old, having spent five years in college. He started at Pittsburgh before transferring to North Carolina. Johnson will be more mature than his fellow draft picks, and that may ease the transition to the next level; but it also limits his upside.
Undoubtedly, Johnson will not grow as much in the NBA compared to younger players in the draft, so the player you draft is likely very similar to the player you will end up with when he reaches his prime. That may prevent him from becoming the next Jimmy Butler or Rudy Gobert, who have shown the ability to change a franchise, and may dissuade some teams from drafting him who want to take a bigger flyer in the draft.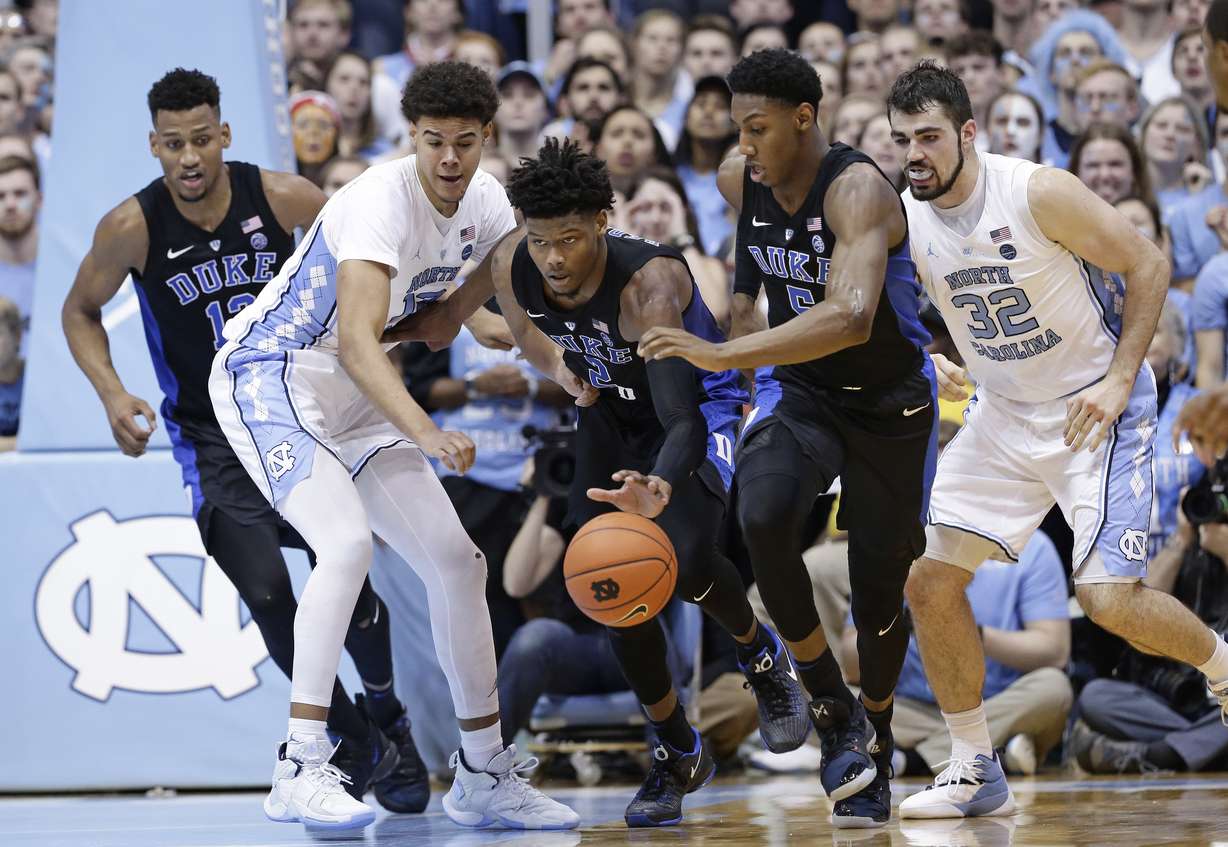 While Johnson is a terrific shooter, he does show some ability to put the ball on the floor and finish around the rim. Johnson isn't a terrific athlete, but he shows a willingness to defend and shouldn't be the liability defensively that some stretch four's have proven to be.
Drafting Johnson would reveal some of the Jazz offseason plans, opting for players that are closer to winning now, rather than taking a higher upside pick like Herro or Johnson. Ben Anderson is a contributor at KSL.com, follow him on Twitter @BensHoops. Listen to him 2-6, Monday through Friday with Kyle Gunther on ESPN 700.
×
Most recent Sports stories