Estimated read time: 3-4 minutes
This archived news story is available only for your personal, non-commercial use. Information in the story may be outdated or superseded by additional information. Reading or replaying the story in its archived form does not constitute a republication of the story.
SANDY — Ten days.
That's how long Real Salt Lake will go between its last game in Major League Soccer competition, a 4-0 loss at New York, until its next game Tuesday night.
That's 10 days to think about what transpired in the second half of a goal outpouring in the Big Apple. Or 10 days for head coach Mike Petke to consider if there are other players he should give an opportunity to find that special magic as his squad approaches the midway mark of the 2019 season.
Or simply 10 days to rest, recover, and refocus for the rest of the year — maybe even spend a night camping, or "baby's first campout," as midfielder Kyle Beckerman called it.
Either way, RSL will send packing its 10-day layoff Tuesday night when it hosts Los Angeles FC in the third round of the Lamar Hunt U.S. Open Cup at 8 p.m. MDT (ESPN+). The match will not count in the MLS standings, despite it featuring two MLS squads.
But while LAFC's chief rival LA Galaxy are hosting semiprofessional club Orange County FC, Petke's club will try to make sense of a team with which it has already established a tenured history in just two short years.
"Going so far in between games is tough, so it's great that we have an official game," Beckerman said. "It's something we can really focus on.
"It's the start of 4-5 games, and then you are in the finals. Having a home game in a noncongested part of the schedule is something we can focus on."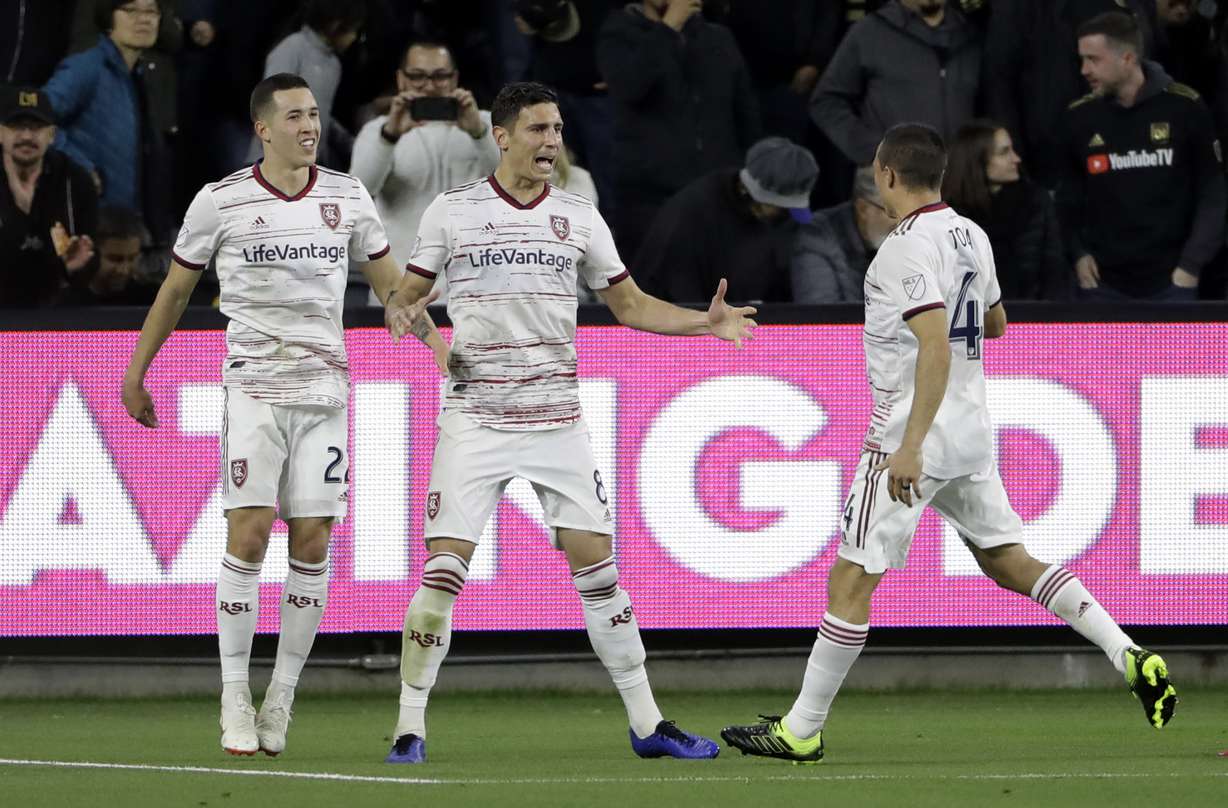 LAFC are first in MLS's Western Conference, blowing by the field with a nine-point lead on the second-place Galaxy. RSL, meanwhile, are languishing in the middle of the table, fighting for a playoff spot, tied for seventh place.
But in the Open Cup — U.S. Soccer's century-plus equivalent of England's FA Cup, where teams from the federation's five divisions ranging from amateurs to top-flight professionals compete for the same trophy (and a berth to CONCACAF Champions League to go with it), little of that matters.
Because like RSL, LAFC have a decision to make. Do they go for the gold now, or do they rest their starters, focus on the regular season and a Supporters Shield that is reasonably within their grasp, and let the other team vie for the title?
If Beckerman had his way — and at 37 years old, these decisions aren't always those to make of the aging RSL talisman and team captain — that wouldn't even be a question.
"It's probably your quickest opportunity to win a trophy," Beckerman said. "It's an opportunity to get some hardware for the trophy case, and that's exciting. When you put a trophy out there, it's something to go get."
Of course, Petke has options for this game. With the club's second-division Real Monarchs being a feeder side to the first team, they are ineligible for the tournament. That makes players like top scorers Maikel Chang and Jack Blake available for selection Tuesday, even down to Noah Powder, the youngster who scored a brilliant free-kick goal in Saturday's 5-3 win over Rio Grande Valley.
"It's a good chance to get some guys experience, and it's also an opportunity to get guys healthy and rested," Beckerman said. "But either way, we're putting a team out there to try to win."
×
Related stories
Most recent Real Salt Lake stories