Estimated read time: 10-11 minutes
This archived news story is available only for your personal, non-commercial use. Information in the story may be outdated or superseded by additional information. Reading or replaying the story in its archived form does not constitute a republication of the story.
This story is sponsored by KSL Cars.Your next car is waiting. Search Utah's largest selection of new and used cars.
Is the rain over yet? When the clouds manage to keep their stuff in the sky, it's time to find something interesting to drive below them. Here's a list of 30 cars under $5,000 on KSL Cars that should let you get some miles under your belt without taking much out of your wallet. Bear in mind that prices don't go below $5,000 without some dings, rips, and mileage. The severity of the rips and dings may vary.
We're providing a wide-ranging mix here; you can follow the direct links or just use our list for inspiration. As always, keep in mind that such great deals often go quickly so we apologize if some of the cars have sold by the time you read this article.
Looking for an ultra-reliable sedan? This isn't it. It is, however, a posh sedan that you can use as a limousine. Check out the photos of the back seat. Seller claims it "purrs like a kitten," a cute play on the Jaguar name. Listed at $4,700.
It's not an old convertible, it's a classic convertible! Red with a black top and a stick shift is the classic combination (unless you're British, where it would be British Racing Green). Even if you're not sure about these, go waste the salesperson's time and get a fun ride (don't actually do that). Listed at $4,495.
This somewhat unique SUV is practical without being boring. Elements have a unique look, and these older ones are more unique than the newer models. Dealer is asking $4,300.
Why include a beat-up work truck on the list? This thing was built when all trucks were work trucks. We believe them on the manual transmission, but not on the exterior color listed just as "blue." Listed for $3,000.
Ask any CX-9 owner if they love their car. The hard part of this is finding a CX-9 owner; the AWD seven-seaters are somewhat rare, which makes the $3,900 price decent for demand on these.
Packard is a rare orphaned brand and this is available for two types of buyers: Buyer 1 is ready to restore a car, and it looks like this is all there, with the interior already done. Buyer 2 just wants to jump in a rough-looking car from the 1950s and look cool wherever she goes. They only built 9,127 of these, so it's doubly rare and ready to turn heads for $4,500.
If you love PT Cruisers (no one is neutral on the issue) this one has special paint, and the GT's turbo gives it some real go. Less than 100K miles on the odometer for $4,500.
The last thing you need is another project, but this old pickup is soooo close to being awesome. Seller tells of all the work his dad did to it, including a 390 V-8. The shifter on it looks almost four-feet tall, which adds to the cool-old-truck factor.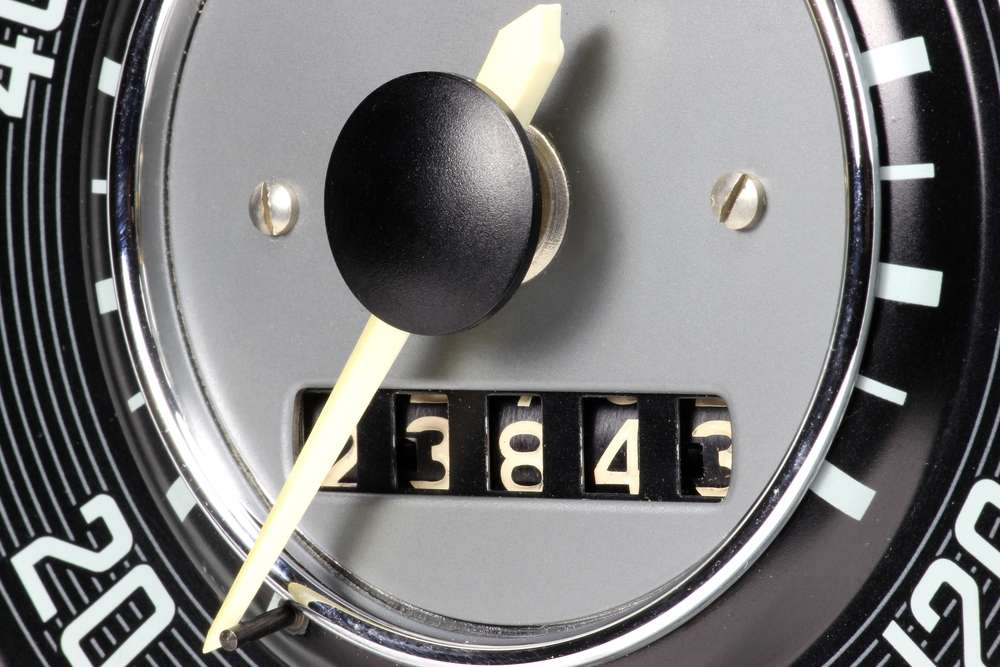 Ah, old Italian cars. So good-looking, so exotic, so much potential for mechanical issues. Still, at just $3,200, it could be worth the gamble. Any practical person would skip to the next listing. So don't even look. Don't imagine yourself behind that trident logo on the steering wheel. Don't imagine yourself winding up that turbo. Don't imagine yourself blasting "Life's Been Good" with the windows down and telling the whole world your Maserati does 185.
We're including this for the tuner kids — everyone else read on. This has lots of tricked-out add-ons but probably needs a new computer. It makes our list because if you're a tuner kid you probably want to put in your own computer anyway. Needs to be towed home after you pay $3,500.
Why would you buy a new pretty Jeep and freak out about banging it up off-road when you could get this pre-banged up Wrangler of a tenth of the price? It's a square-headlight, manual-transmission, metal-floor with 200,000 miles of dust already on it for you. Asking price is $3,500.
The manual transmission makes it easier to smoke the tires. Unfortunately, the bright orange paint also makes it easier for the cops to see you do it. At $3,288 you'll have plenty left over to pay your tickets and insurance. Seriously, this could a fun ride.
Why is a last-generation, 18-year-old Chrysler on the list? It has an average of 5,300 miles per year on it, looks to be in near-perfect condition, and we're suckers for the instrument panel fonts. Asking price is $3,295.
Tributes are basically Ford Escapes underneath, but get passed over in brand-specific searches. The one is loaded with features but not miles at 130,840. Asking price is at the top of our parameter at $5,000.
Normally special editions aren't impressive, but this is Warner Brothers, so it has logos with Bugs Bunny. Back in the day it came with some movies which are not mentioned in the listing. Described as reliable for $1,500, these can get 25 highway mpg.
This fits under the "just get me there" banner, but is one of the newer models on our list. Only 119,000 miles, and only some small body damage for $3,399.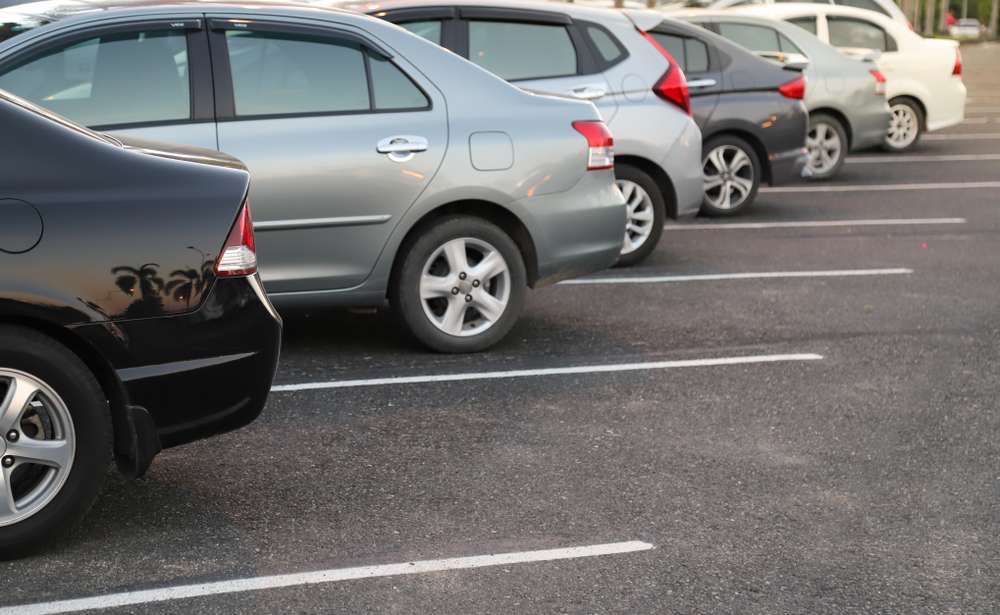 The good thing about buying an older Chrysler 300 is the styling hasn't changed much, and the older ones kinda look better than the new. This one claims new brakes and 175K miles — asking $3,900 or best offer.
Let's talk about the upside of cheap: You can buy a newer car (this is by far the newest in our price category), all those smaller tires you buy are cheaper, and the EPA says you can look for 34 miles to the gallon on the highway with this. The LT is a mid-line trim option, listed for $2,700.
If you know what this is, you'll be on the way to Star Valley, Wyoming to pick it up before lunch. These are very rare and Subie nuts go crazy for them. It has rust and other small issues, but at 125,000 miles and $2,800, you should not lose any money on it.
Rare to see one in this condition. The 22-inch aftermarket wheels put you in an urban mode. Needs a stereo (cheap) but has a 350 that looks ready to cruise. Asking price is $3,000.
This fulfills the "just-get-me-there tank" area on our list. It has the four cylinder claiming 29 mpg, recent maintenance, and a replacement door that's not a perfect match. Claims 146K miles, meaning it's only middle-aged.
This fulfills the "just-get-me-there-in-comfort" area on our list. Yes, it's 22 years old, but was driven an average of 4,400 miles per year. Says it has new tires and a new A/C compressor, and all the driving comforts of the 1990s for $2,500.
We avoid project cars on the list, but this one is here as an investment. The popularity of square-bodied GM trucks, plus Chevy's reintroduction of the Blazer name could mean old square Blazers are bound to be popular. This one admittedly needs work, but at $2,000 it could be worth texting the seller to find out what that needed work is.
There are roughly 100 Corollas for sale for less than $5,000 at any given time on KSL. We chose this one because it has 151K on it for $4,999. And it's red.
Some of the car listings on KSL have interesting backstories on why the car is being sold. This owner says, "I just want to live within my means." That sounds admirable enough, but it's also a black car with black leather seats in sunny St. George. What keeps it cool are the A/C claims and its manual transmission.
Another reliable sedan, this one has 142K on the odometer and $4,891 on the sticker. Looks like it has all the modern amenities except a nav screen, which would be distracting anyway, right?
The problem with many used minivans is they've been loaded up with kids who abused them inside and out. But this one one looks like it had a meticulous owner, if the photos and maintenance claims are accurate (synthetic oil all the time). Average mileage, listed at $3,900 in beautiful downtown Perry, Utah.
Here are a few that just missed the $5,000 mark, but could be worth the financial stretch:
Yes, this one is on the opposite side of practical unless you have to cross a mud bog to get to work. With a 429 under the hood and tires that could probably float, this would do it for $6,000.
Just throwing this out there. Check the length of your commute today; if it's less than 80 miles round trip, think about going electric. You'll save money on gas and all the junk food you pick up when you buy gas. Listed for $6,900.
×