Estimated read time: 6-7 minutes
This archived news story is available only for your personal, non-commercial use. Information in the story may be outdated or superseded by additional information. Reading or replaying the story in its archived form does not constitute a republication of the story.
This story is sponsored by Robert J. DeBry—more than 200 years of combined experience practicing personal injury law.
Father's Day and Christmas can be the hardest holidays to shop for, simply because dads are difficult to pin down.
Many men don't like surprises, and lots of them would prefer to skip the gifts and save money. That nice dress shirt you got him in 2014? Still in the back of his closet. Those screwdrivers you got on sale at the local hardware store? Sitting in the junk drawer in the kitchen. While you want to give dad something he wants and will use, it can just be plain hard!
Every dad is different, and while it's a good idea to ask what he wants, it's always a good idea to stay away from certain gifts. Here are six things most (if not all) really don't want for Father's Day.
Concert tickets for an old band
Growing up listening to oldies hits on road trips and watching dad belt out the lyrics is a classic experience. Even if some of your fondest memories with dad are rooted in classic rock or hits from the 1970s, there's probably not much you can gift him related to that era.
While it's nice that your dad loves The Who, they're not going to sound great all these decades later. According to one dad writing for Scary Mommy, giving your father an expensive pair of tickets to go and listen to a bad rendition of Pinball Wizard isn't exactly his idea of a fun time.
Instead, get him tickets to a relevant show he wants to see, like Brad Paisley's show at USANA or the Utah Symphony's summer series.
Some dads just want peace and quiet to watch a show they've had on hold for a while, so maybe give him the house for the night and make plans for everyone else.
If you really want to stick to the oldies music idea for dad, consider gifting him a classic vinyl record of his favorite band so he can listen to music the way he likes.
Mugs, T-shirts and ties
It doesn't matter how old your dad is or how young the children are, a father does not want a beer belly printed tie, a graphic tee or a novelty coffee mug. Even if your dad enjoys a new tie once in a while, get him one that he will actually wear to work — and not have him sent to the HR department.
Something to remember about shopping for dads — they generally like to buy essentials and then save their money for bigger things. Unless it's a passion or hobby, they probably don't want to drop a lot of money on it. Keep that in mind when you're shopping for dad.
If he needs new ties for work, get him some quality ties from a local shop, like ZUZU. If his coffee mug is one more drop away from leaking, get him a new stainless steel mug.
Anything with "world's best dad" printed on it
Take a stroll through any thrift store and you'll find a whole section of men's tees — many printed with variations of "World's Best Dad" on the front. Even though it's a nice sentiment, in reality, most of these hats, tees, sweatshirts and ties end up in the back of the closet or at a thrift store.
The idea is rooted in love — you want your dad to know how you feel about him. But maybe write those feelings down in a sentimental card and give it to him to keep — not wear. According to Parents Magazine, twice as many dads want a handwritten card than those who want electronics or sporting goods gifts.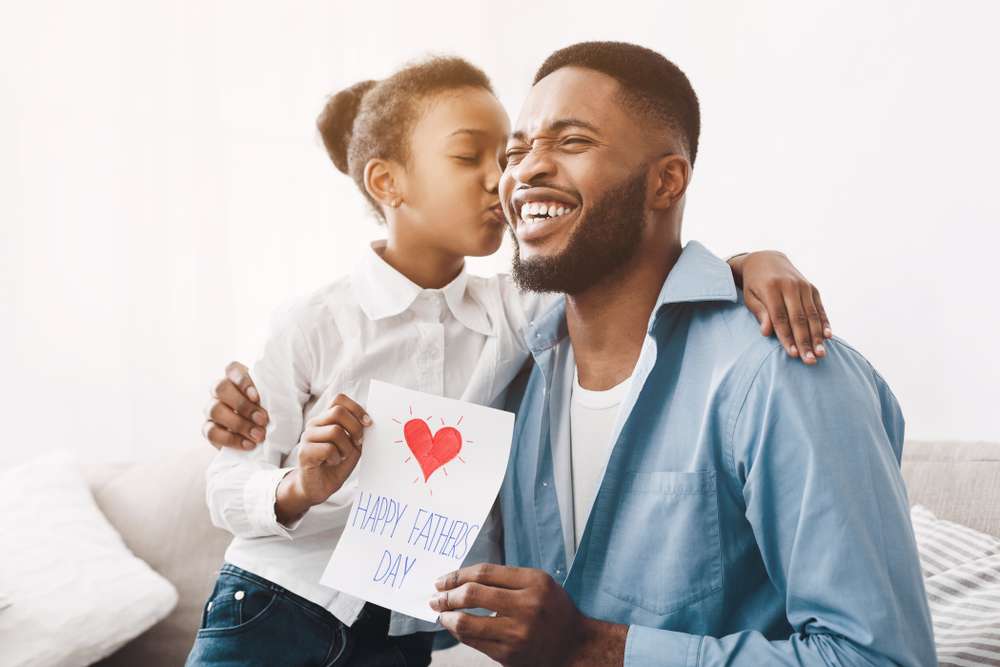 Potty humor cards, mugs, books
Many kids know the easiest way to make their dad laugh (even under his breath) is to make a joke meant only for the restroom. Even if your dad is the first to chuckle at a flatulence joke on TV, he doesn't want a "silent but deadly" T-shirt. He might laugh when he opens the gift, but in reality, he would never wear that shirt outside of the house, according to Scary Mommy.
If your intention is to give dad a laugh, get him tickets to a local comedy club, like WiseGuys or Comedy Sports. Chances are, he'll remember it much longer and he'll laugh a lot harder.
Home improvement tools he didn't ask for
While some dads would be ecstatic over a new drill bit set or tool bench, most guys like to be the ones to pick it out and make that purchasing decision. Oftentimes, home improvement stores have sales on kits of tools and accessories around June and December, but if you buy a kit, you might end up getting dad a duplicate of something he already has.
Additionally, some tools are so niche or unnecessary that dad wouldn't have a use for it. Let him tell you what he wants if you're going to go with this idea. If you really want to surprise him, get him a gift card to Home Depot or Lowe's so he can go pick it out himself.
And if your dad is the kind of guy who doesn't know a Phillips head from a flat head, consider hiring a local contractor for him to fix things around the house.
Food-scented cologne
While it would be a funny gag gift, your dad doesn't want another bottle of cologne, especially one that smells like artificially flavored bacon or steak. And in reality, you probably wouldn't want to be around him if he smelled like your food, either.
Instead of food-scented cologne, opt for a meal to a nice restaurant where he can order his favorite food instead of wearing it. Locals love the Copper Onion for American favorites, Red Iguana for Mexican dishes, and R&R BBQ for a southern meal. If money is a concern for you, offer to make his favorite meal, complete with bacon and steak, if that's where his heart is.
No matter what you decide to wrap up for dad this Father's Day, make sure it's clear that you love him. Whether it's through a handwritten card, homemade craft (from little children), or a simple phone call, he's going to appreciate your kind words and effort more than anything else.
If you're wondering where you fall on the dad scale, take the quiz below. You could also win a 4-pack of tickets to a Salt Lake Bees baseball game. In the app and can't see the quiz? Click here.
×