Estimated read time: 4-5 minutes
This archived news story is available only for your personal, non-commercial use. Information in the story may be outdated or superseded by additional information. Reading or replaying the story in its archived form does not constitute a republication of the story.
HERRIMAN — Sometimes it's not about the score.
For the Utah Warriors, Saturday's score was 31-27 — another loss in a season full of them. More wins than losses. As many wins as ties, to be exact.
The sophomore season of Utah's top-flight professional rugby team ended with a thud this weekend, falling to the Houston Sabercats 31-27 to drop the Warriors to 2-12-2 overall. Were it not for winless Austin Elite (0-15), Utah would be at the bottom of the United States' second-year rugby competition.
But Saturday's match wasn't all about the wins, the losses, or even the draws.
It was about the community — those who have come in the past, those who came Saturday, and those who will show up later.
Major League Rugby is here to stay, with players contracted for a third season and expansion in Atlanta, Boston and Washington, D.C. already staged to set up a 12-team, two-conference league next year.
"I guess the biggest thing is that we are trying to build a foundation for many years," Warriors coach Alf Daniels said. "MLR and the Warriors are only two seasons old. It would've been nice to have better results. But we're building a foundation of players and a team that have some resilience about them, and they are starting to understand what it means to perform.
"Hopefully as we take that into next season, it will be a whole different season for us."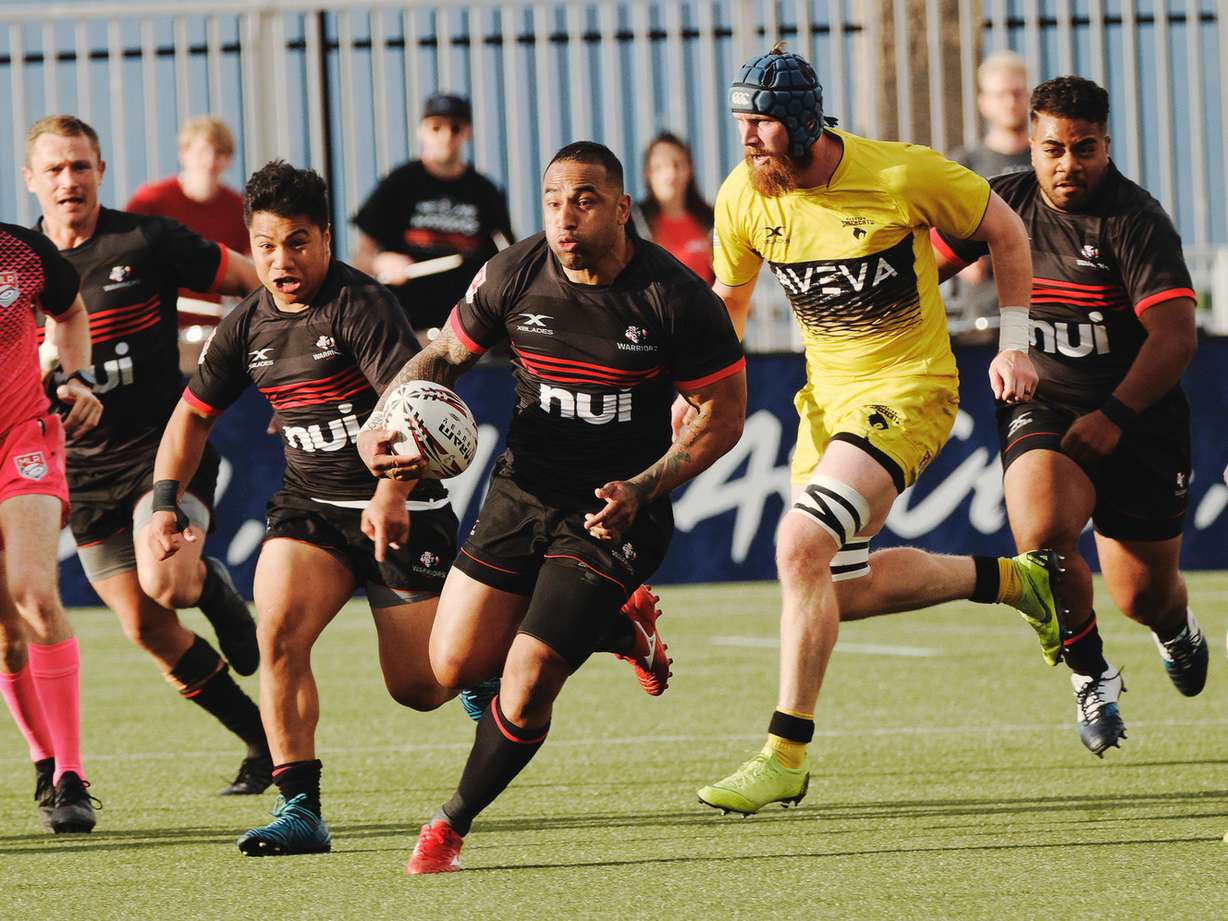 That foundation featured several cracks in 2019. Discipline. Patience. Injuries. An inability to score at the right time. All of them contributed to Utah's success — or lack of it — in a year cut short by this summer's Rugby World Cup in Japan.
But just as Saturday wasn't always about the immediate result, the season likewise taught the Warriors a thing or two about professional rugby.
Resilience was key to this year's squad — and it showed with the way the team rallied from a 24-10 deficit at halftime, took the lead briefly, and ultimately fell short of winning in its season finale.
"It's not easy to not get the results every week," said Tim O'Malley, the New Zealand-born flyhalf who came to Utah this season after playing in his country's Mitre 10 with Tasman Makos. "But being so close — I don't know how many times it was the last 5-10 minutes that slipped away — it's really tough. For the team to keep working hard, the team turned up and worked even hard every week. It's pretty unique."
O'Malley was one of the many new faces on the team for 2019, the club's second season, and there will be even more additions for the 2020 season. But you never would've guessed it with the way he and the other newcomers instantly assimilated into the squad.
"There were no egos, no hierarchy," O'Malley said. "It's just a good group of guys."
Season Finale
The squad of semipro rugby players, many of whom train early in the morning before work then return to the training pitch at the RSL Academy around 6 p.m. daily, learned a lot of lessons in 2019. Many of those lessons were learned the hard way.
But they knew the foundation they were laying was for something new, something exciting, something up-and-coming — not just in Utah, but around the country. Rugby is a growing sport in North America, and the world is looking on eagerly as it finds its niche in the sporting landscape.
Every now and then this weekend, the Warriors caught a glimpse of that foundation, too. There were 3,380 reasons to keep pushing, keep fighting, keep building Saturday night at Zions Bank Stadium — a season-high crowd, and one that went home a little disappointed at the loss.
But none were disappointed with the heart.
"The community and the fans here are awesome," Daniels said. "They are the best in MLR, and the support they've offered us has been outstanding. We love them, and we appreciate them. We really wanted it to be their day, but we aren't quite there yet."
Neither is rugby. But the Warriors made a promise: They'll get there.
Hard work. Discipline. Patience.
×
Photos
Related stories
Most recent Sports stories