Estimated read time: 4-5 minutes
This archived news story is available only for your personal, non-commercial use. Information in the story may be outdated or superseded by additional information. Reading or replaying the story in its archived form does not constitute a republication of the story.
Warmer weather and longer days mean grilling season is about to begin. Walk through a grocery or hardware store and you're guaranteed to see aisles of shiny BBQ utensils, stacks of bagged charcoal briquettes and rows of pristine grills: all the tools you need to put together the perfect summer BBQ.
Once you've got your tools at the ready, it's time to decide what to grill up first. Meat is an obvious option, but why limit yourself? There is a vast array of food items you could throw on the grill, each more delectable than the last. BBQ weather lasts for months, which means days and weeks of opportunities to experiment with new recipes.
Here are a few non-meat recipes that will excite your taste buds this summer.
Smoky grilled pizza
One of the best things about a grill is it allows you to keep the heat of cooking outside. You can also make meals at home and still enjoy a restaurant-style taste.
Pizza is as easy to make on a grill as it is in a traditional oven, only you end up with a smoky, restaurant-like, wood-fired taste.
Make or buy your favorite pizza crust. Flatten it into your desired shape. Heat your grill then throw the pizza crust on sans-toppings until it's lightly browned. Take it off the grill, flip it over, add your toppings, and put it back on the grill to finish cooking.
Pro tip: Grilled pizzas don't have to be savory. Top with cream cheese frosting and fruit for a fresh summer dessert.
See Simplyrecipes.com for a full grilled pizza recipe.
Seasoned vegetable skewers
Whether you normally like vegetables or not, seasoned vegetable skewers cooked on the grill are a great way to eat healthily and enjoy the taste of BBQ at the same time.
Choose any of your favorite vegetables and cut them into chunks that can slide easily onto a bamboo skewer. Possible options include bell peppers (any color), cherry tomatoes, whole fresh mushrooms, squash, red and white onions and zucchini.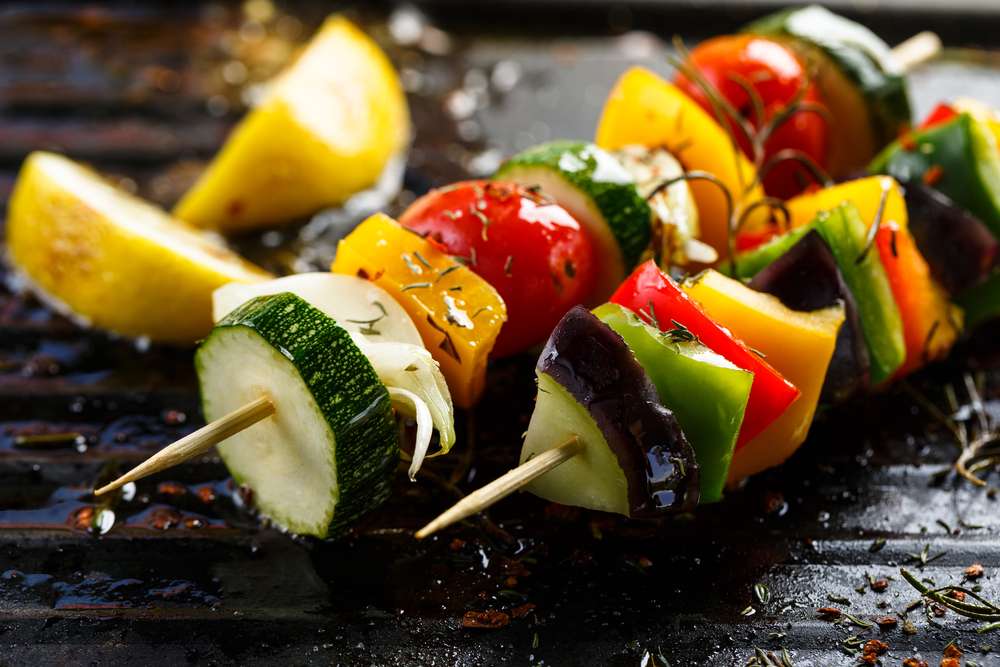 Sprinkle with olive oil, dried basil, oregano, salt, pepper and any other seasonings you desire. Set the skewers on a grate in the preheated grill. Turn occasionally until the veggies reach your desired level of doneness.
Pro tip: Soak your bamboo skewers for 20 minutes or so in water before adding your veggies. This will keep the skewers from burning up in the heat of the grill.
See Allrecipes.com for a full grilled vegetable skewer recipe.
Homemade veggie burgers
Whether you're trying to eat less meat, or you just enjoy a good veggie burger, you might be surprised by how good a homemade veggie burger can be.
Veggie burgers need different types of veggies for their base and their texture. Chickpeas processed with eggs makes a good base. Texture veggies might include peppers, garlic, onions and jalapenos. To assemble your burger, cook texture veggies until soft, add desired spices and continue cooking for another minute, then add the chickpea and egg base. Stir in bread crumbs and oats to absorb some moisture and give the burger structure. Create your patties and grill.
Pro tip: Let the veggie burger mixture set for 10 to 15 minutes before forming patties to allow oats to soak up extra moisture. If the mixture is still too wet, add more bread crumbs or oats.
See Tablespoon.com for a full homemade veggie burger recipe.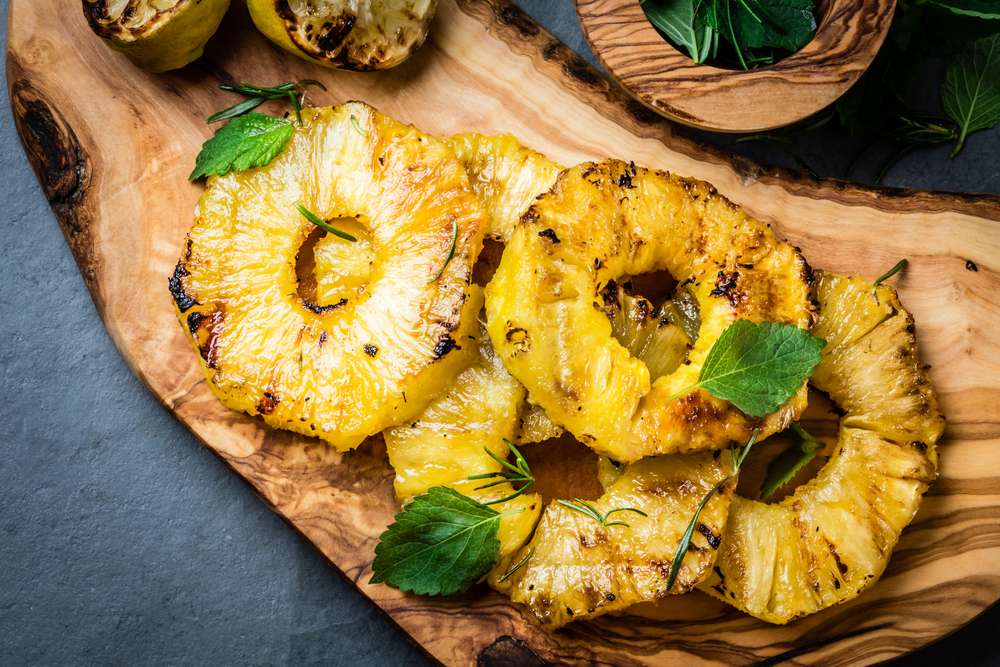 Grilled pineapple
There's no better way to freshen up a summer BBQ than with a plate of grilled pineapple.
Peel, core and cut a pineapple into eight to 10 wedges. Brush lightly with oil and place pineapple wedges on preheated grill. Cook until nicely charred then remove and drizzle with honey. Alternatively, shake pineapple wedges in a bag with brown sugar and cinnamon before grilling.
Pro tip: Slice pineapple into rounds rather than wedges, grill, then top with vanilla ice cream for another amazing dessert.
See Foodnetwork.com or Allrecipes.com for a full grilled pineapple recipe.
Whether you're a vegetarian or a carnivore, there are lots of different things to grill up this season. If you have yet to experience the difference a pellet grill can make, then be sure to enter the UTA contest in which a lucky winner will win a new Traeger wood pellet grill.
×