Estimated read time: 4-5 minutes
This archived news story is available only for your personal, non-commercial use. Information in the story may be outdated or superseded by additional information. Reading or replaying the story in its archived form does not constitute a republication of the story.
The love and affection that dogs give are second to none. Those who have furry friends can attest to the excitement and pure joy a dog has for his returning owner. In fact, studies show that petting a dog or a cat releases oxytocin, making people feel more relaxed and at ease, according to the American Kennel Club. That goes both ways — the animal feels the same way.
Besides being a stress reliever, pets can affect their owner's life in many positive ways. Here are some benefits that come with having a fuzzy family member.
Mental Health
Releasing oxytocin is just one positive effect of having a puppy or dog; forming a bond with your dog can actually help reduce stress hormones. According to Rebecca A. Johnson, Ph.D, touching, hearing and even talking to our companion animals releases a wave of neurohormones that "induces a sense of goodwill, joy, nurturing and happiness." She also reports that "heart rate, blood pressure and respiratory rate can all decrease."
If you or a family member suffers from excessive stress or mental illness, The Puppy Store Salt Lake City offers puppies for sale in the Salt Lake City area, where you can go play and maybe take a puppy home to help cope with negative emotions in a positive way. .
Physical fitness
Puppies, filled to the brim with energy, will encourage you to get off the couch. In fact, they even will beg you to take them out and explore the world around you. The Kennel Club recommends giving your puppy "five minutes of exercise for every month of age," up to twice daily. For example, if your puppy is four months old, she can exercise for 20 minutes at a time, twice daily.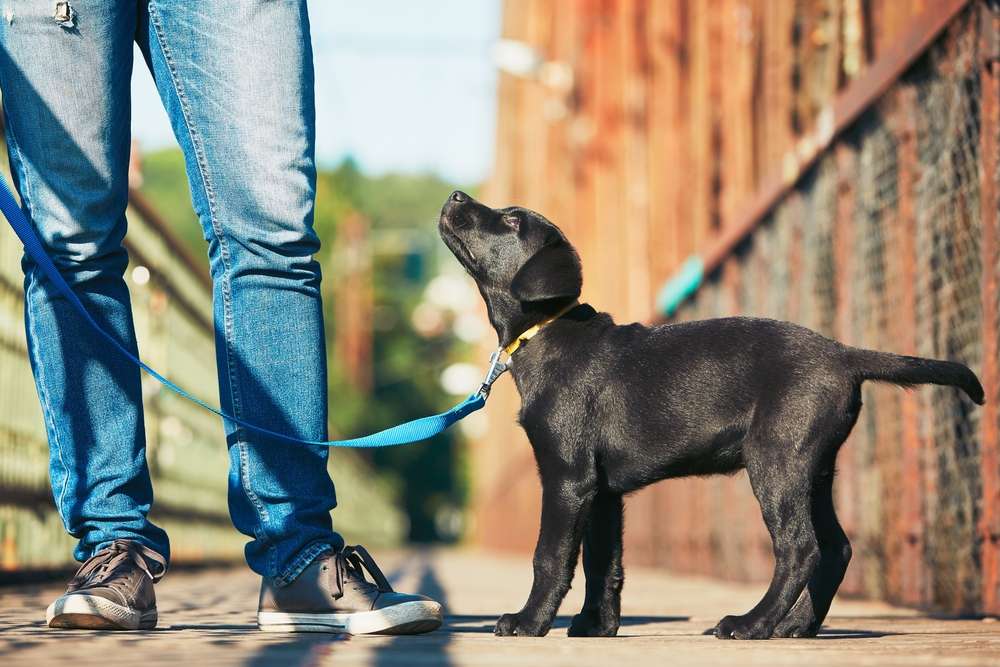 Even getting up and going for a 20-minute walk twice a day can help her human owners burn calories and breathe in some fresh air.
More social opportunities
If you've ever seen a puppy or dog out in public, you might've noticed a small crowd around the dog, petting it and talking to its owner. Johnson explains that dogs can actually help make conversation easier for people.
"People are likely to respond more positively to someone who has an animal with them. Animals give us permission to engage in ways we wouldn't otherwise, less formal ways, silly ways. But at a minimum, animals provide a topic of conversation that's not stressful."
With many dog parks and dog-friendly areas popping up in the Salt Lake City area, it's easier than ever to meet people with similar lifestyles and situations to socialize with.
Teach responsibility and self-esteem
Children growing up alongside a puppy is an excellent way to help teach them valuable skills and lessons that will help them later in life. The Washington Post reports that pets give kids opportunities to complete age-appropriate tasks. When they successfully fill the water bowl or let the dog outside, kids can be positively rewarded, boosting their self-esteem.
Teach empathy
Not only will puppies teach your children a positive sense of responsibility, but they can teach your children to have emotional intelligence, especially empathy. Since animals can only give nonverbal cues for their emotions, it teaches children to look for facial expressions, body language and gestures, reports The Washington Post. Dogs can teach your children what a wagging tail, a stiff stance and even a doggy smile are communicating.
When children learn to pick up on these cues in animals, they can use those skills to help them be more empathetic with the people around them.
At the end of a rough day of work, your puppy will be at home waiting for you on the other side of the door. A dog doesn't care if you made a mistake on spreadsheets at work, or if you were late to pick up your kids. He is there to support and love you through it all.
To get your fuzzy companion, visit The Puppy Store Salt Lake City. They only sell puppies from licensed breeders who follow all state and federal laws. Search their website for your newest furry family member today.
×