Estimated read time: 4-5 minutes
This archived news story is available only for your personal, non-commercial use. Information in the story may be outdated or superseded by additional information. Reading or replaying the story in its archived form does not constitute a republication of the story.
HERRIMAN — Before coming to Major League Soccer with Real Salt Lake, Nedum Onuoha watched plenty of Canadian side Toronto FC.
That was two years ago when the Reds became the first Canadian team to win MLS Cup in 2017. Onuoha, who then played for Queens Park Rangers in the second-division English League Championship, remembered British television airing TFC games frequently.
Thanks to an international broadcast deal, the league was marketing itself abroad. And who better to market across the pond than the league's top team, one that would go on to the CONCACAF Champions League final in 2018?
Onuoha admits he hasn't kept up nearly as much on Toronto FC lately, but with good reason; the Canadians are just 5-4-2 this year, a year after finishing ninth in the Eastern Conference at 10-18-6.
"I watched more of them when they were more successful," Onuoha said. "I watched a little bit of them last year, but back in England, they got a lot of coverage. As for this season, I've seen 3-4 games."
That's the Toronto FC that Real Salt Lake (4-6-1, 13 points) will host Saturday at 1 p.m. MDT at Rio Tinto Stadium (KMYU, KSL.com). The Reds are strikingly dissimilar from their form of just two years ago, but still present a dangerous opponent with U.S. internationals Michael Bradley and Jozy Altidore, among others.
But look closer than recent results, including Toronto FC's scoreless midweek home draw with D.C. United, cautions RSL coach Mike Petke. Look at the individual players, the talent, the coaching, the tactics and the style of play.
And if you do, you'll see remnants of that same team that took MLS by storm in 2017.
"I look at it very differently than a casual supporter or fan," Petke said. "Because they went through that rut after they won MLS Cup, and just because Atlanta has not started the way they ended last year, there is still quality. Most of the time, humans look at the result; the team stinks or the coach stinks — and they don't see the intricacies of the game."
Fortunes can change quickly in MLS, even within a season, from week-to-week; just ask Real Salt Lake.
A week after dropping back-to-back games against LA Galaxy and a stunning home loss to the Portland Timbers, RSL rallied for a 3-2 win at Rocky Mountain rival Colorado in a game that had a little bit of everything.
From red cards to video-assistant referees to saved penalty kicks and an interim head coach, Real Salt Lake learned a little about its current squad in the wild and wacky victory.
"I think that you've seen in the last games how well we can knock the ball around," said Bofo Saucedo, who earned his first start of the year in Commerce City. "We're capable of doing all those things (all the time). We just need to stay focused, and go to every game pushing them and making them realize that RSL is here.
"We can't go into a game and start only defending, thinking they have special players or whoever it is. We have to put our stamp on it, and go through everyone."
Sometimes you have to go through something different — even something chaotic — to come together as a team.
In RSL's win over the Rapids, they earned the chaos.
"It was just a mad 5-10 minutes," Onuoha said. "I think overall we were just poor in certain parts. But to counter that, in the first 20-30 minutes of the game, we were terrific."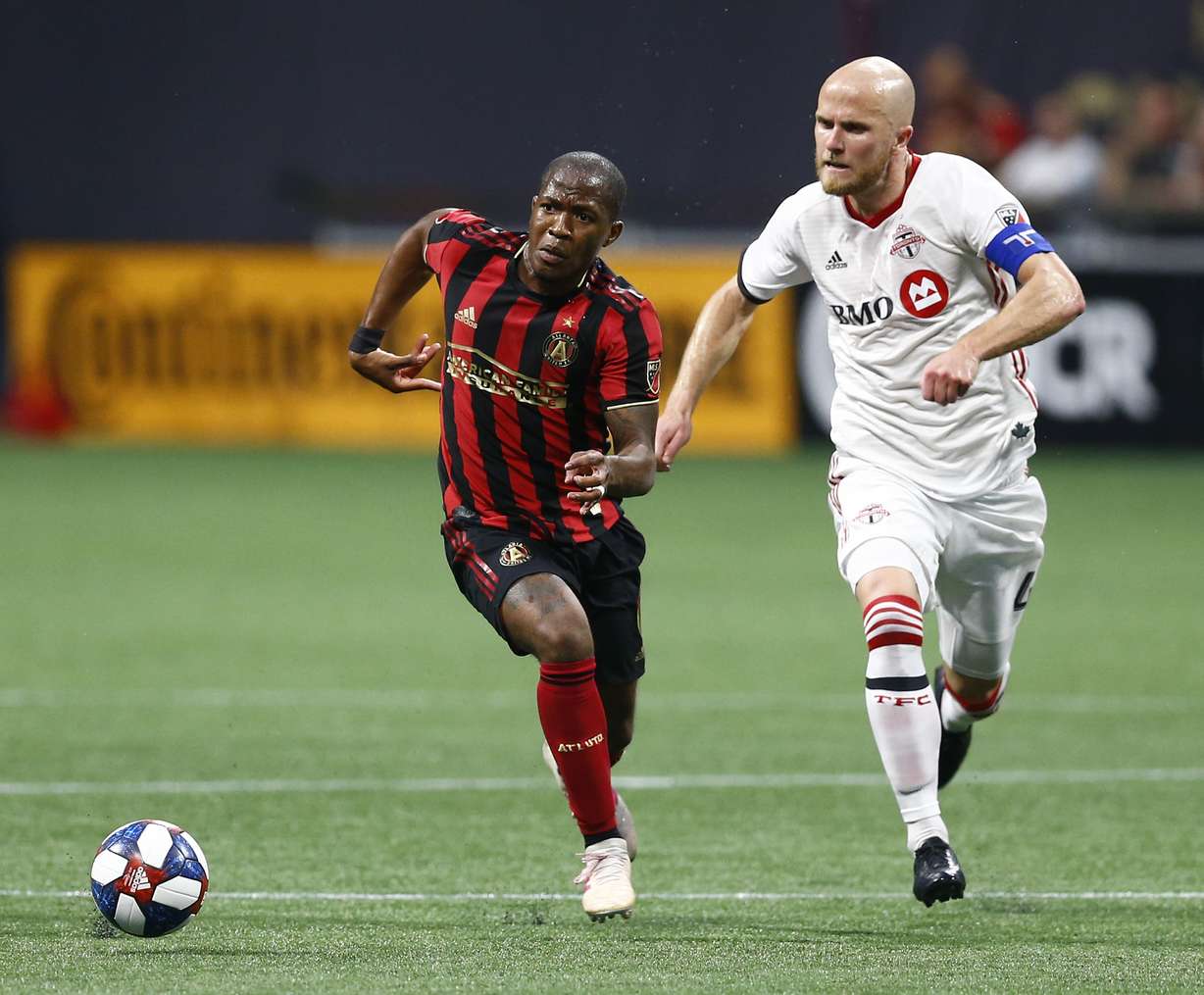 Salt Lake hopes to see the terrific part of its squad Saturday afternoon in a warm spring meeting with Toronto, and less of the poor "certain parts."
They also may see less of Altidore, if any at all. The U.S. international did not play Wednesday against D.C. United, and his team set an MLS single-game record with 35 shots in the 0-0 draw.
But even without the Haitian-American forward, Petke knows what he is getting in Toronto and that any moment can spark a run matching what the side did two years ago.
"I know the style they like to play and they have very good, experienced players in their positions," Petke said. "To me, it doesn't matter who they have. They are going to play the same style, and they are very dangerous at it."
Toronto FC (5-4-2, 17 points) at Real Salt Lake (4-6-1, 13 points)
When: Saturday, May 18 at 1 p.m. MDT
Where: Rio Tinto Stadium
TV: KMYU
Streaming: ESPN+ (national) and KSL.com (local)
×
Related links
Related stories
Most recent Real Salt Lake stories