Estimated read time: 6-7 minutes
This archived news story is available only for your personal, non-commercial use. Information in the story may be outdated or superseded by additional information. Reading or replaying the story in its archived form does not constitute a republication of the story.
This story is sponsored by Robert J. DeBry—more than 200 years of combined experience practicing personal injury law.
Most people in Utah have heard the strange emphasis on certain words, like "Hurricane, Utah," or whether the drink that comes from cows is pronounced "milk" or "melk." While World Travel Guide reports 88% of Utah residents speak only English, the dialect and underground colloquialisms of Beehive State natives can trip-up even the most linguistically-savvy visitor.
Whether you've lived here for years or just moved to Utah, it's not a bad idea to keep up with what the locals are talking about. Brush-up on these 11 common Utah phrases to blend in with the most seasoned Utahns:
'They totally biffed it'
Utahns have their own term for verbalizing the action of falling, tripping or wiping-out at something. It isn't enough to say "they fell" but, rather, "they totally biffed it."
The word "biffed" was Utah's top slang word in 2018, a study in the Deseret News reported.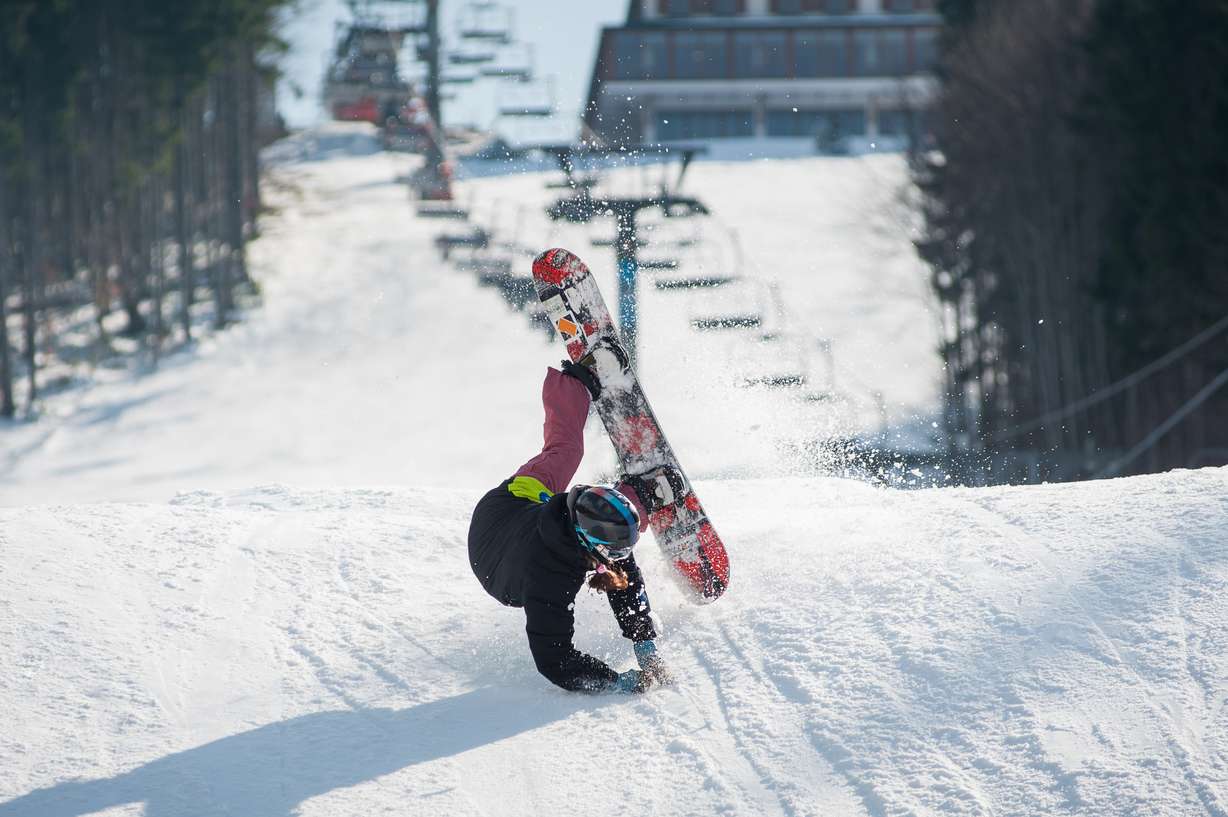 "It's an expression that has come and gone through the state for decades now but is recently back again," Movoto explains.
'I'm sluffing class'
Utahns get creative when they describe less-than-creative moments with this next phrase.
"If you're being lazy, you're sluffing off. If you're skipping gym, you're sluffing class. And if you're just getting by in something, you're sluffing along," Movoto says.
"Sluff," synonymous with "ditch," was almost mentioned among the Beehive State's top slang words last year, the Deseret News states. Students attending school from out-of-state should become familiar with this term, so they're not the only one in class on Senior Sluff Day!
'I'm waiting for an RM'
You definitely aren't from Utah if you find yourself struggling to decode this commonly-used acronym.
"RM" is short for "returned missionary" and refers to a member of The Church of Jesus Christ of Latter-day Saints who served a full-time mission.
Boys and girls of marrying age will make the statement "I'm waiting for an RM" to suggest their desire to date or marry someone who is currently serving a mission or to emphasize their desire to be with someone who has, Explore Utah reports.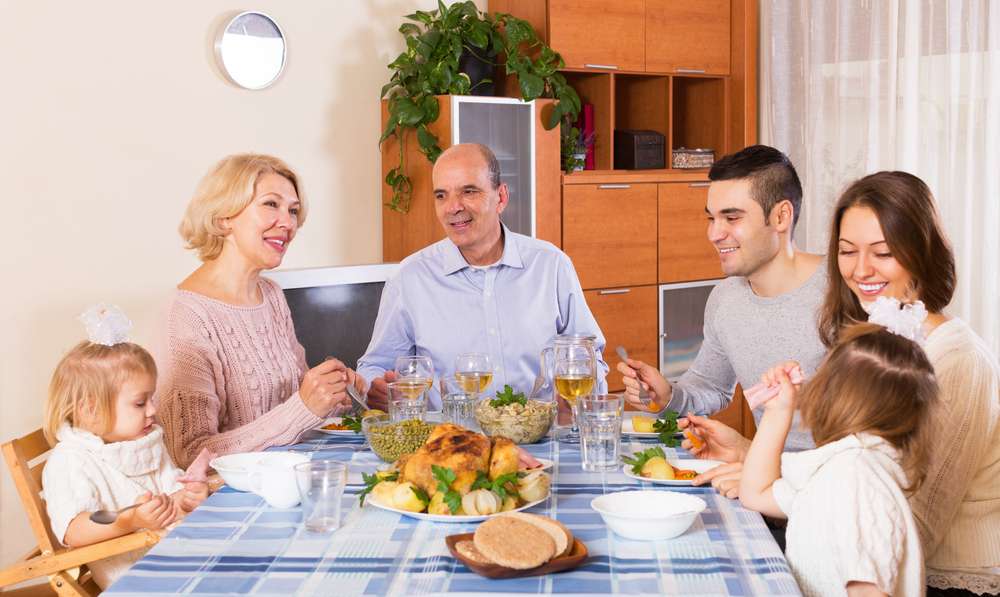 'Sundee dinner'
Most people hear this among older crowds of Utahns, but it doesn't discriminate across the state. It also doesn't discriminate any day of the week, either. Mondee, Tuesdee, Wednesdee, etc.
Brigham Young University Magazine says this linguistic pattern is noticed mostly among older Utahns; however, it is also "typical of southern American English."
'He's a Provo all-star'
Utah Valley University and BYU students know what this means. It's a relatively new term used to describe certain men who live in Utah County, as it gained its popularity sometime in the last decade.
Typically, these are guys who excel at summer sales, wear tank tops often, and love to hit the gym and the hot tub. The Provo All Star Instagram account has more than 11,000 followers commenting on and liking their user-submitted photos and memes.
'Behind the Zion curtain'
Utah is often referred to as "Zion" — defined as the "ideal nation or society" by Merriam Webster. Apparently, in Utah, the ideal nation doesn't involve watching alcoholic drinks being made in restaurants.
The phrase "behind the Zion Curtain" references a Utah alcohol law that required restaurants to erect a seven-foot-tall barrier to block patrons from seeing alcoholic drinks being made.
The law was to discourage the risk of underage drinking and the glamorization of drinking in general, according to Forbes.
Although new laws have been passed to help restaurants take down the so-called Zion Curtain, you'll still hear longtime residents talk about this drinking law.
'Oh my heck'
Spend any significant time in Utah and you are bound to hear — on more than one occasion — the ever-popular, toned-down expletive, "Oh my heck!"
The Oxford English Dictionary defines "heck" as a euphemism for hell and is substituted by many Utahns to avoid swearing.
The phrase is so popular and unique to the state that it was commemorated with a pin prior to the 2002 Winter Olympics in Salt Lake City. "Oh my heck is by far the quintessential Beehive colloquialism, the phrase that takes you most aback upon arriving here. It is the saying that puts Utah on the Local Loco Lingo Map," explains a Deseret News article about the pin.
'Fetch!'
In Utah, "fetch" has a second meaning that the rest of the world might not realize.
While the common definition of the word refers to a game played with a dog and a stick, in Utah it is more often used when you trip over your dog (and the stick).
"Fetch" is commonly used as a substitute for a more egregious expletive that starts with the same letter, Odyssey Online says.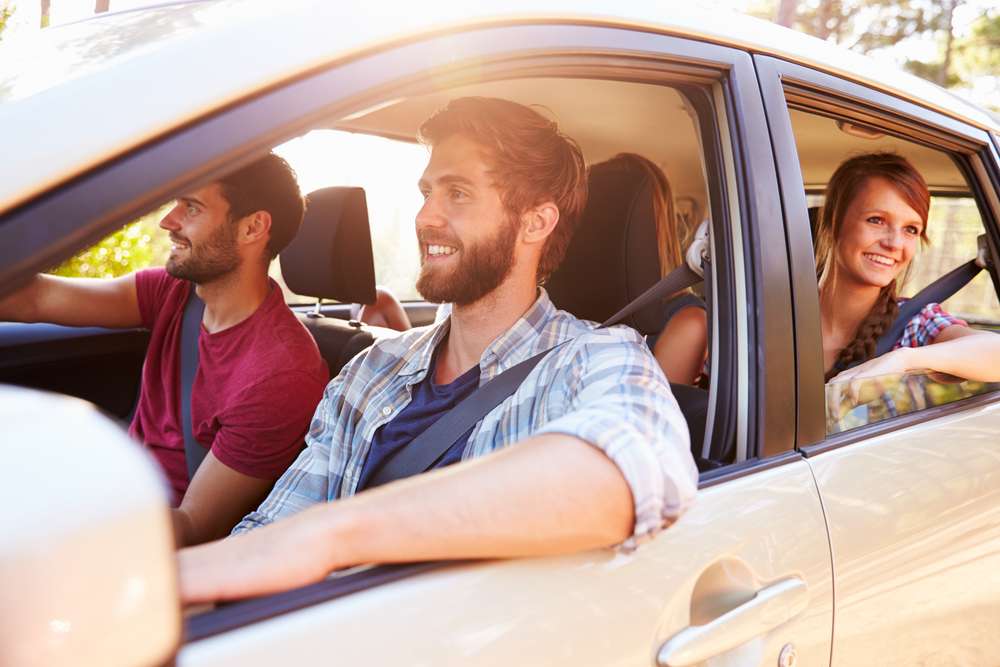 'I've got shotgun'
This common phrase is heard in more places than Utah, but has its roots there. "I've got shotgun," an exclamation made to stake one's claim on the front passenger seat, was popularized by Hollywood westerns.
"While some think this phrase originated in the Wild West (referring to the armed guard who sat next to a stagecoach driver), one of the earliest print references to "riding shotgun" was in a Utah newspaper in 1919", Insider reports.
'Band of brothers'
The "band of brothers" phrase usually is connected to the arts and media, entertainment, and military topics but is associated with something else in Utah.
In Utah, "band of brothers" is most often referring to Brigham Young University's football team motto, introduced in 2006 by head coach Bronco Mendenhall, who wanted to unite the team, according to a Bleacher Report article about the coolest football sayings.
'I'm going to St. Geezy'
Ushering in a new wave of Utahisms, younger people refer to Saint George in southern Utah as "St. Geezy." Whether it's too hard to spell out "George" or it's just more fun to say, it's a new term that's popped up recently among Utahns.
Instagram even has a "location" tag for St. Geezy. You'll find thousands of pictures of people posing in the red rocks of southern Utah with the tag "St. Geezy." Even sites like TripAdvisor have reference to the unusual term in reviews from travelers.
And that's a wrap! Utah visitors and transplants will find the fast track to speaking like a local with mastery of these 11 Utah phrases.
×