This archived news story is available only for your personal, non-commercial use. Information in the story may be outdated or superseded by additional information. Reading or replaying the story in its archived form does not constitute a republication of the story.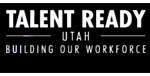 This story is sponsored by Talent Ready Utah.
If every work day you're counting down the minutes to lunch and then again to close, it might be a sign you're ready for a new career. While all work is just that — work — it's important to enjoy how you spend your time. Nobody wants to wake up one day and realize they've spent their lives doing something that doesn't fulfill them or make them happy.
If any of these feelings ring true to you, there's a bright future ahead for you. Utah has a high demand for skilled workers in tech careers. Right now, the number of individuals are lacking in fields from aerospace to medical innovation. Take this short quiz to see if you might benefit from starting a new tech career:
If you answered true to any of these questions, it's time to start thinking about advancing your career pathway with a technical education that you can complete in as little as two months. Utah needs skilled workers in a variety of fields, ranging from software development to composite materials manufacturing. Get trained, get paid and get ahead in your career with technical education. Learn more at Talent Ready Utah and get a jump start on higher wages at a job you love.
×