Estimated read time: 6-7 minutes
This archived news story is available only for your personal, non-commercial use. Information in the story may be outdated or superseded by additional information. Reading or replaying the story in its archived form does not constitute a republication of the story.
It can happen anywhere at any time.
A man in the grocery store collapses. The elderly neighbor falls and hits her head. Your toddler chokes on a piece of food.
Do you know what to do in these situations?
Medical emergencies can be unnerving at best, especially considering that someone's life may be in your hands. The best way to decrease your anxiety is to know what to do should the worst happen.
But before you take drastic action, it's important to understand what constitutes a medical emergency. In many cases, a medical need can be handled in a doctor's office or urgent care facility. For instance, flu symptoms, colds and minor aches and pains do not need emergency care.
Emergencies include:
Poisoning
Overdose
Severe burns
Severe chest pain
Pregnant with bleeding and/or pain
Deep cut in which bleeding will not stop
Loss of consciousness
Suddenly not being able to move or speak.
Here are four critical steps to take if you're confronted with a medical emergency.
Be prepared
Long before a medical emergency happens, it's wise to have a system in place for any need that might arise.
MedlinePlus suggests knowing the location and fastest route to the nearest emergency department in your area, keeping emergency phone numbers easily accessible and making sure everyone in your home – including children – know when and how to use them.
The numbers everyone should know include the fire department, police department, poison control center, ambulance center, your doctors' phone numbers, contact numbers of neighbors or nearby friends or relatives, and work phone numbers.
For older adults or those who live alone, it's also a good idea to have a personal emergency response system and to wear a medical identification tag if you have a chronic condition.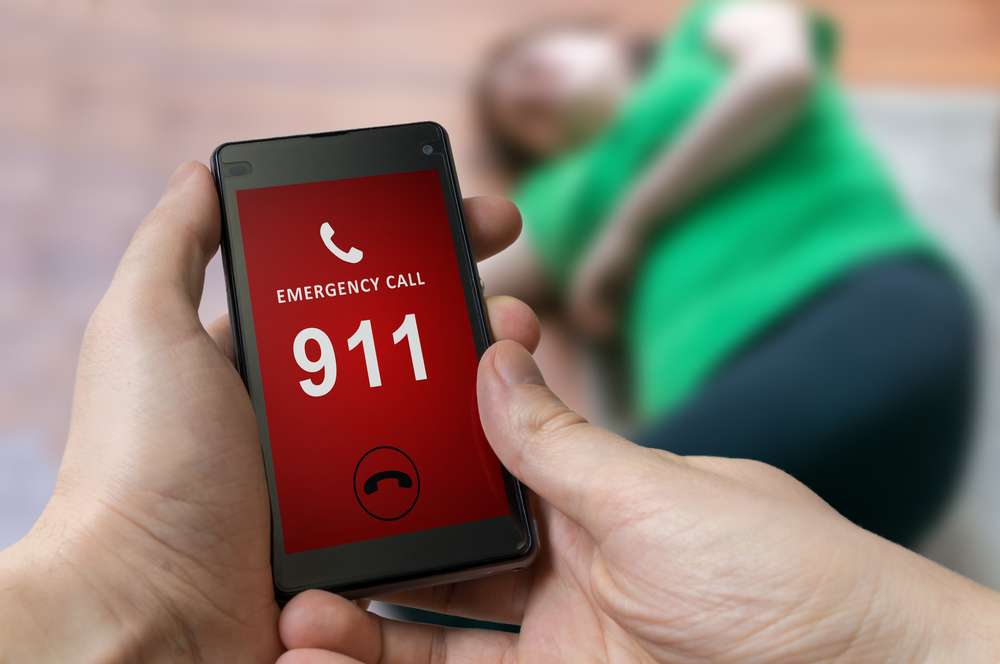 Call 911
Everyone knows to call 911 in the event of an emergency, but not everyone knows exactly what to do or expect once they've made the call.
First of all, do not hang up. The National Emergency Number Association advises people to stay on the line during a 911 call so that a dispatcher can collect all the necessary information in a timely manner, as well as possibly walk a person through emergency care protocol.
NENA also urges parents to make sure children know how to appropriately dial 911. Your child needs to know their name, parent's name, telephone number, and most importantly their address. Tell them to answer all the call takers questions and to stay on the phone until instructed to hang up.
Again, you want to be sure the situation is truly an emergency, but when in doubt it's always best to make the call.
Stay calm and assess the situation
In any crisis, it's important to remain calm, but in the event of a medical emergency it's absolutely critical since not doing so could result in further harm.
In an article for WebMD, William Walters, MD, an emergency medicine specialist at Temple University School of Medicine in Philadelphia said, "Creating another accident or another victim complicates things much more – almost more than not getting involved. If you can't help safely, you shouldn't help."
That's not to say, however, that you shouldn't do everything in your power to help someone in need, even if you aren't 100 percent sure of the right thing to do.
In almost every case, an imperfect plan is better than no plan, and action is better than inaction, according to the Centers for Disease Control and Prevention. Unfortunately, all too often people assume that someone else has or will lend a helping hand and so they do nothing. This is known as the diffusion of responsibility or the bystander effect.
If you want to be helpful in an emergency, don't underestimate the power of taking a deep breath.
Everyone responds to stressful situations differently. According to the CDC, if your heart rate soars above about 175 beats per minute, you're more likely to go into shutdown mode and not be able to think clearly or act. You can counteract this through a technique called "combat breathing" (inhale through your nose, hold, exhale through your mouth, hold), which has been shown to reduce your heart rate by 20-30 beats per minute.
Controlling your emotion and stress level will help as you go through the decision-making process.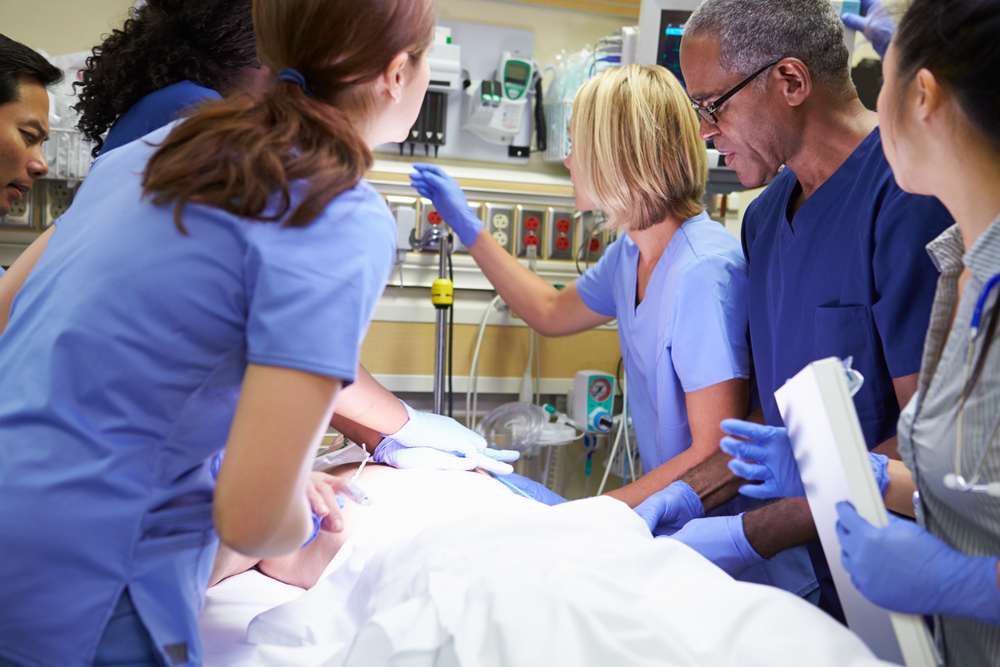 Perform CPR or other lifesaving care
Once you've assessed the situation and called 911, the next step may be to offer immediate care, depending on the emergency at hand.
Consumer Reports offers a cheat sheet for what to do in certain emergency scenarios.
One of the most common and crucial lifesaving maneuvers is cardiopulmonary resuscitation (CPR), which needs to be performed immediately if a person's heart has stopped.
If you find yourself in a situation requiring CPR and haven't been trained in the technique, don't panic – the American Heart Association found that simply applying chest compressions without rescue breaths can be just as effective in saving a life.
This approach, known as Hands-Only CPR, requires pushing hard and fast in the center of the chest at a minimum rate of 100 beats per minute, or to the beat of the Bee Gees' classic disco song "Stayin' Alive."
Conclusion
Remember, in a true life-threatening emergency, which if not treated right away could put your life in danger, lead to disability or death, or cause harm to you, it is important to get medical care immediately.
When you need the best immediate care available, visit a Steward Health Care emergency room. Steward is the largest private, for-profit hospital operator in the country with family hospitals that have received the nation's top awards for quality and safety.
Be prepared – go online to find a Steward hospital near you today.
Editor's Note: Anything in this article is for informational purposes only. The content is not intended, nor should it be interpreted, to (a) be a substitute for professional medical advice, diagnosis, or treatment. Always seek the advice of your physician or other qualified health provider with any questions you may have regarding a medical condition; (b) create, and receipt of any information does not constitute, a lawyer-client relationship. You should NOT rely upon any legal information or opinions provided herein.You should not act upon this information without seeking professional legal counsel; and (c) create any kind of investment advisor or financial advisor relationship.You should NOT rely upon the financial and investment information or opinions provided herein.~ Any opinions, statements, services, offers, or other information or content expressed or made available are those of the respective author(s) or distributor(s) and not of KSL. KSL does not endorse nor is it responsible for the accuracy or reliability of any opinion, information, or statement made in this article. KSL expressly disclaims all liability in respect to actions taken or not taken based on the content of this article.
×