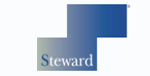 This story is sponsored by Steward Health Care.
If you harbor fears of robots in medicine you are not alone. Consumers are quick to embrace technological advancements everywhere but in the health care industry.
Unlike other industries that technology touches, health care directly involves human lives. Innovation and adoption of medical technologies have been historically slow. X-ray, MRI, radiology, CT scan, defibrillators all represent technological advancements that underwent intense scrutiny. But where would be without them today?
Like most things that people fear, the cause is typically not having all the information. Learning to trust digital technology starts with empowering yourself with knowledge.
Here are five reasons why robots in medicine, and the technology that drives them, shouldn't scare you.
Robots assist the doctor's role, they don't replace it.
Some are under the misconception that robots replace the doctor's role. Robots assist doctors with a procedure, but robots are still controlled by a human mind. Robots enhance and support a doctor's skills. They eliminate hand tremors and support maneuvers that even the most skilled surgeons couldn't pull off with laparoscopic surgery's long-handled tools.
Digital technologies with robots offer unparalleled precision
In 2000, the Food and Drug Administration gave robots approval to be used in performance surgeries that necessitated more precision. Since this approval was given, robots have been used with much success. They help hone a doctor's abilities so they can operate with improved vision, precision and control. These factors better the overall patient experience and facilitate faster healing.
Robots reduce repetitive actions and strain
Robots and artificial technologies are able to eliminate human jobs that are highly repetitive. By allowing a robot to perform repetitive, routine tasks you allow human energies to be better allocated. Robotics in health care allows doctors to conserve their abilities and strength to perform tasks that require more high-level skills.
Robots are tasked to perform duties for minimally invasive procedures
Most lay people associate don't imagine a medical robot in a perfunctory role, but the reality is that most are tasked with minimally invasive duties. Robots assist doctors, but the doctor is still the driving, irreplaceable technology. Operating-room professionals utilize cutting-edge robotics, and best-in-class medical device technology, to deliver you the best possible outcome today can give you.
Medical robots are not the future, they are the present.
What many people may not realize is that medical robots are already hard at work and succeeding in the health care industry. Consider the positive track record of the following robotics/medical-device technologies currently on the market:
Robotics, medical-device technologies and artificial intelligence have a place in the health care industry that can advance surgeons, doctors and patients in unfathomable ways. So don't fear a world with medical robotics; fear a world without them. Salt Lake Regional Medical Center is the first in Utah to become a SRC Robotics Center of Excellence. Call or visit a Utah Steward Health facility for more information.
Editor's Note: Anything in this article is for informational purposes only. The content is not intended, nor should it be interpreted, to (a) be a substitute for professional medical advice, diagnosis, or treatment. Always seek the advice of your physician or other qualified health provider with any questions you may have regarding a medical condition; (b) create, and receipt of any information does not constitute, a lawyer-client relationship. You should NOT rely upon any legal information or opinions provided herein.You should not act upon this information without seeking professional legal counsel; and (c) create any kind of investment advisor or financial advisor relationship.You should NOT rely upon the financial and investment information or opinions provided herein.~ Any opinions, statements, services, offers, or other information or content expressed or made available are those of the respective author(s) or distributor(s) and not of KSL. KSL does not endorse nor is it responsible for the accuracy or reliability of any opinion, information, or statement made in this article. KSL expressly disclaims all liability in respect to actions taken or not taken based on the content of this article.
×