This archived news story is available only for your personal, non-commercial use. Information in the story may be outdated or superseded by additional information. Reading or replaying the story in its archived form does not constitute a republication of the story.
SALT LAKE CITY — Utah women's basketball had a standout season in 2018-19.
Twenty wins, finishing with a 20-10 overall record that includes a 13-3 mark at home. Victories over perennial Pac 12 powers Stanford and Cal, not to mention Florida and BYU. A spot in the Associated Press top 25, the first in over a decade.
And now, a WNBA draft pick.
Utah senior Megan Huff was selected No. 26 overall by the New York Liberty during the league's annual draft held Wednesday at Nike's New York headquarters.
Huff was the second pick of the third round, No. 26 overall, and joins former Louisville star Asia Durr (who went No. 2 overall) and Chinese center Han Xu.
As a third-round pick, the 6-foot-3 forward's roster spot and compensation aren't guaranteed.
Huff is the first draft pick from Utah since Michelle Plouffe was drafted in the second round (No. 19 overall) by the Seattle Storm in 2014. She's the first draft pick from the state of Utah since BYU's Lexi Eaton Rydalch in 2016.
But she has as good a chance at sticking on the roster of the world's deepest women's basketball league as any other.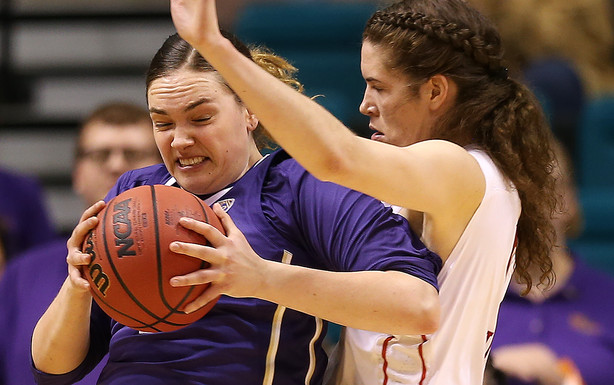 "She has worked so hard," Utah coach Lynn Roberts told the Deseret News before the draft. "She is an incredible player and will be a pro for a long time."
Huff finished her career averaging 17.2 points, 8.8 rebounds and 1.5 assists in 60 games, including 59 starts.
A two-time all-Pac 12 first-team selection, Huff finished her collegiate career top-10 all-time in scoring. She joined the 1,000-point club in just her second season, and excelled as a lengthy defender with range just as comfortable on the perimeter as in the post.
Notre Dame's Jackie Young was the first overall selection by the Las Vegas Aces, followed by Durr New York and Mississippi State's Teaira McCowan to the Indiana Fever. UConn's Katie Lou Samuelson went to Chicago at No. 4, and Notre Dame's Arike Ogunbowale rounded out the top five after being selected by the Dallas Wings.
×
Related Stories