Estimated read time: 1-2 minutes
This archived news story is available only for your personal, non-commercial use. Information in the story may be outdated or superseded by additional information. Reading or replaying the story in its archived form does not constitute a republication of the story.
Barack Obama will be everywhere on TV tonight. He's bought a 30-minute infomercial on CBS, NBC, Fox and Univision. John McCain calls the 30-minute program a premature inaugural address before the voting has even taken place. ABC's Jake Tapper has more on the program and the response from the McCain campaign. Click here to hear the report from Jake.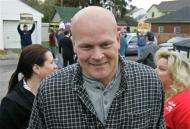 Joe the Plumber is on the campaign trail with John McCain in Florida today. Recent polls show that his story may be resonating with Americans as McCain's numbers on the issue of the economy are climbing back up. ABC's Vic Ratner is in Florida with the McCain campaign. He talked with Grant and Amanda this morning and said that they're talking about possible problems with voting in Florida almost as much as they're talking about the economy. Click here to hear more from Vic.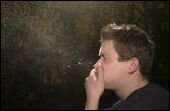 Everybody is catching a cold this week (including Grant.) :( So how do you catch a cold? By touching TV remotes, salt and pepper shakers, fridge door handles. If a person transmits the virus to those surfaces, it can last for as long as 48 hours. Sharon Alfonsi reported on KSL this morning. Click here to hear her report.
×
Most recent News stories