This archived news story is available only for your personal, non-commercial use. Information in the story may be outdated or superseded by additional information. Reading or replaying the story in its archived form does not constitute a republication of the story.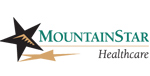 This story is sponsored by MountainStar Healthcare. Our hospitals and outpatient centers deliver high-quality, cost-effective patient care – when and where it's needed.
A potentially deadly superbug has infected at least a dozen people in several states. They all have one thing in common: a recent surgical procedure — mostly weight loss surgeries — performed in Tijuana, Mexico. Physicians diagnosed four Utahns with that hard-to-treat superbug, called Pseudomonas aeruginosa, according to a statement by the Centers for Disease Control and Prevention. The bacteria, known for its superpower of resisting antibiotics, infected the patients' surgical incision sites.
"Oftentimes this type of antibiotic-resistant bacteria will come up in environments with sub-optimal safety standards," said Dr. Rod McKinlay, F.A.C.S. medical director of St. Mark's Hospital bariatric program. "Too many Utahns who undergo surgery in another country are admitted to a local hospital within three days of surgery because they have a bad leak, abscess or infection. Medical tourism then becomes a drain on their body, their finances and the entire healthcare system."
Patients seeking bariatric surgery outside of the United States often cite financial savings as a leading influence on their choice. Known as medical tourism, foreign facilities attract patients by boasting surgical procedures at 40 to 80 percent less than the cost in the United States. Unfortunately, the initial financial savings can come at a weighty cost.
A life-saving choice
Given improved health and quality of life made possible by bariatric surgery, it is well worth the investment to undergo the procedure locally; where the risk of infections and complications is greatly reduced. For patients who don't have insurance coverage, St. Mark's Hospital offers self-pay pricing discounts for inpatient care that include expanded coverage during recovery. New pricing options for an outpatient gastric sleeve procedure were recently added.
Fully explore health insurance benefits
Times are changing and an increasing number of health insurance companies, including Medicare, now cover the cost of bariatric procedures. If an individual's plan does not cover this type of surgery, often times it is a matter of talking to the employer about adding a weight loss benefit to the company's health plan.
McKinlay said, "Too people don't check with their insurance companies before seeking an option out of the country. That is why we help those who contact us to find out if their health plan will help pay for bariatric surgery. We also continuously work with insurance companies to make overall weight loss benefits more accessible to employees and their dependents."
What should patients consider when selecting a hospital for bariatric surgery?
It is important to research the hospital's experience with bariatric procedures. Those with multiple quality and safety ratings can prove priceless. National quality measures within the United States help maintain reliable standards and transparency as well as allow patients to get a clear picture of a hospital's capability. In other countries, consistency and accuracy regarding quality and safety control can vary dramatically.
Pick a hospital that's an Accredited Center
Individuals seeking a surgical weight loss procedure should look for centers accredited through the Metabolic and Bariatric Surgery Accreditation and Quality Improvement Program and other designations such as Blue Distinction Center for Bariatric Surgery, Aetna Institute of Quality for Bariatric Surgery, and Optum Bariatric Center of Excellence. These designations continuously measure quality and outcomes.
Located right here in Utah, St. Mark's Hospital was the first accredited center in Utah in 2007 and is also the only Comprehensive Center that supports the adolescent population.
In addition to receiving certification as an "Accredited Center" by American College of Surgeons, Blue Cross Blue Shields also recognized St. Mark's with its highest-respected designation for its bariatric surgery program, based on superior expertise and efficiency in delivering care. In fact, St. Mark's received the elite "Blue Distinction Center Plus +" designation for bariatric surgery, cardiac care, and knee and hip care.
Know that experience counts
Here is how the numbers compare for bariatric surgeries performed in Salt Lake City in 2018:
Number of bariatric surgeries performed between Jan. 1-Dec. 31, 2017*
Salt Lake Regional Hospital- 329
*Based onLeapfroggroup.com/hospitalcompare
"St. Mark's has the largest volume of bariatric surgeries in the Intermountain West (including Utah, Wyoming, Idaho and Nevada)," McKinley said. "And our robust experience greatly enhances our results and improves patient outcomes during recovery and over time."
Recognize safety ratings
A hospital's safety ratings reflect the commitment of medical staff and employees to patient safety and quality care. As an example, St. Mark's Hospital recently achieved the only "A" in Salt Lake City for patient safety from Leapfrog, a national hospital safety watchdog organization.
Capitalize on close-to-home benefits
Taking advantage of quality care in a hospital close to home comes with a host of matchless benefits. Most significantly, patients benefit from quick, convenient and consistent access to follow-up care with their physicians.
"Following a bariatric procedure, it's highly important ... that patients are regularly followed by a physician, and ideally their surgeon," McKinlay said. "Plus, being educated about the procedure is essential and much more robust here than for patients undergoing medical tourism."
At St. Mark's, the surgeons meet with patients three or four times over several months while they prepare for their procedure. Their doctors also remain available to answer questions and guide patients during face-to-face appointments after the procedure.
The American Society for Metabolic and Bariatric Surgery position on Medical Tourism states, "Based on the unique characteristics of the bariatric patient, the potential for major early and late complications after bariatric procedures, the specific follow-up requirements for different bariatric procedures, and the nature of treating the chronic disease of obesity, extensive travel to undergo bariatric surgery should be discouraged unless appropriate follow-up and continuity of care are arranged and transfer of medical information is adequate."
For more information about the many ways that St. Mark's can help people to achieve and sustain significant weight loss visit St. Mark's Hospital or call 800-783-1841.
Click here to find out if you're a candidate for weight-loss surgery.
Editor's Note: Anything in this article is for informational purposes only. The content is not intended, nor should it be interpreted, to be a substitute for professional medical advice, diagnosis, or treatment. Always seek the advice of your physician or other qualified health provider with any questions you may have regarding a medical condition. Any opinions, statements, services, offers, or other information or content expressed or made available are those of the respective author(s) or distributor(s) and not of KSL. KSL does not endorse nor is it responsible for the accuracy or reliability of any opinion, information, or statement made in this article. KSL expressly disclaims all liability in respect to actions taken or not taken based on the content of this article.
×