Estimated read time: 4-5 minutes
This archived news story is available only for your personal, non-commercial use. Information in the story may be outdated or superseded by additional information. Reading or replaying the story in its archived form does not constitute a republication of the story.
Living in one of the most scenic places in the world isn't without its costs. Every winter, when the snow starts falling, dirty air inevitably follows — and stays long past its welcome.
Bad air comes partially from emissions, with fuel burning vehicles being the most prevalent pollutant sources. The problem is further exacerbated by wood burning stoves, restaurant emissions, and refinery and large industry contributions. These emissions get trapped in cold air under a blanket of warm air, keeping much of Utah in what's known as an inversion until the next storm.
In other words, to cut the inversion, you must do your part to cut emissions.
To encourage this, the Salt Lake Chamber is once again issuing its Clear the Air Challenge with partners TravelWise and UCAIR. Beginning Feb. 1, Utah residents are challenged to cut vehicle emissions by choosing alternative methods of transportation, such as public transportation, teleworking or carpooling..
Taking part in the Clear the Air Challenge not only helps the air, it offers you these five benefits.
Breathing easier
Breathing in emissions is linked to chest pain, irregular heartbeat, shortness of breath, fatigue, heart attacks, coronary artery disease, coughing, asthma, respiratory infections, bronchitis, and eye, nose, and throat irritation, according to the Utah Department of Health.
All these issues increase health care costs and workers' ability to complete daily activities, according to the Salt Lake Chamber.
Saving money
Daily commutes take a toll on your wallet, with the total cost of ownership reaching up to $1 per mile, according to rideshare.org. Carpooling saves you gas and prevents wear and tear to your vehicle.
"For a person with a longer than average commute (e.g., more than 12 miles) and carpooling 250 days a year, the potential savings in a two-person carpool could exceed $1,500!" according to rideshare.org.
When you consider parking fees, maintenance costs and other expenses, the savings are even higher.
Improving networking
Carpooling or using public transit is a great time to get to know your colleagues in an informal setting. Use the opportunity to chat about your weekend plans, talk about a local team or shoot the breeze about vacation destinations.
If you're carpooling, you also get the convenience of the high occupancy vehicle lane, which means you often breeze through sticky traffic situations, according to TravelWise.
Carpooling or using public transit while making connections is also less stressful than navigating Utah roads solo, as Wanderu notes. Even if you're alone on the bus, you can take a nap, listen to a podcast or music, or read a book.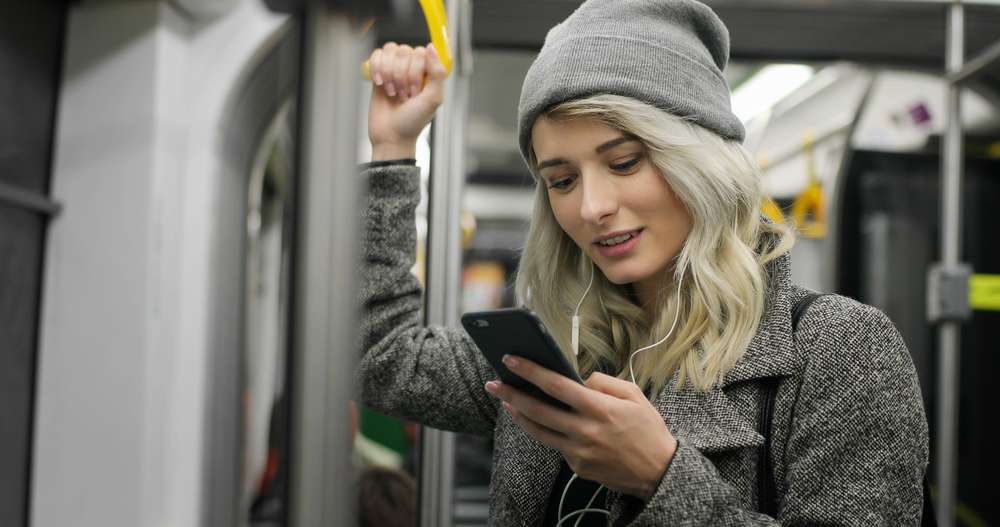 Increasing productivity
With FrontRunner, TRAX and bus routes, there are plenty of ways to get around while also getting things done. Here are a few ways to increase productivity during your commute:
Read: Whether for work or pleasure, reading can inspire you and give you time away from the glow of a screen.
Write and edit: Bring your laptop to type a memo or review a report with UTA's free Wi-Fi on commuter rail and express bus lines.
Email: Walk into work with a clean inbox.
Schedule the day: Glance at your calendar to prepare for a meeting or prioritize tasks.
Set goals: Create a to-do list for the day ahead as well as the coming weeks.
Catch up on a project: Use the distraction-free time to meet pressing deadlines.
Use your phone: Listen to messages and follow up on calls. Remember to respect fellow commuters by speaking softly.
Listen: Don't forget your headphones, so you can check out a podcast, audiobook or music playlist.
Catch up on news: Check local news websites, scroll through social media or catch a live stream of the morning headlines.
Make it a group challenge
The Clear the Air Challenge offers a friendly competition among co-workers and organizations. Since 2009, the challenge has helped cut more than 1 million trips, 15 million miles, 5,000 tons of emissions and $6.5 million, according to Clear the Air Challenge.
This February, join your colleagues to clear the air. For more information and to register, visit cleartheairchallenge.org.
×