This archived news story is available only for your personal, non-commercial use. Information in the story may be outdated or superseded by additional information. Reading or replaying the story in its archived form does not constitute a republication of the story.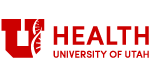 This story is sponsored by University of Utah Health.
It was one of those bluebird days for which Utah is famous: sunny weather, not a cloud in sight, and fresh powder on the slopes.
These are the days that remind Snowbird ski resort sous chef Alex Hagan why the 27-year-old loves to work for the resort, which provides a free pass to the slopes for its employees.
Except that March 2018 day didn't quite go as planned. A combination of skiing too quickly and catching an edge carved out by another skier toppled Hagan on to his left elbow against the snowpack. "You ski with the expectation that the snow is even," he says. "It never is."
Several years before, he'd fallen on an icy parking lot and dislocated his right shoulder. Now it was the turn of his left: his fall had pushed his shoulder so far back, it tore a ligament. He went to the Snowbird clinic and they told him not to lift anything, then sent him to Dr. Peter Chalmers at the University of Utah's Orthopedic Injury Clinic in Salt Lake City.
Hagan's shoulder injuries are a distillation of much of what the center's medical director, Dr. Joy English, expects as winter approaches each year. It breaks down into two categories: slips, falls and shoveling-related injuries that occur away from the slopes on the one hand, and skiing and snowboarding mishaps on the other.
If the injuries aren't serious enough to require the emergency room, then for those who can walk and prefer being seen by a provider once they are down from the mountain, the orthopedic center is a key resource. It's open Monday through Thursday, 4 p.m. to 8 p.m., and Fridays noon to 6 p.m.
English is a veteran skier but describes herself as "kind of a wimp" when it comes to taking risks on the snow. "I don't go crazy because I work here," she says, referring to how the injuries she sees in the clinic prove a natural brake to any impulse she might have to race down the slopes.
Outside of shoulder dislocations, the most common skiing and snowboarding injuries she sees are ACL-tears, lower leg fractures and wrist fractures from snowboarding. Patients' ages range from 5 years old and up, she says. A 4-year-old or younger child often lacks the communicative skills to narrate the injury thus sometimes necessitating a work-up the clinic may not be equipped to handle. "A 5-year-old who fell badly on their leg will tell you the whole story," she says.
Speed is inevitably a key factor in taking a tumble yet, as English notes, "The whole reason you ski is to get out of your comfort zone a little bit, especially if you live in Utah. That's why people live here. They have this elevated level of outdoorsmanship."
English ticks off a list of other causes of wrecks, including colliding with another skier or snowboarder on green runs which are the easiest, "skiing out of your comfort zone, skiing in areas that are restricted, and skiing in conditions you're not used to. Some people are used to ice and when they ski on powder, they find it's really different."
Then there's the issue of changes in light. When it goes in a split-second from a sunny day to flat light as the sun disappears behind a cloud, "suddenly you can't even tell any of the slope's contours," she says.
English advises that whether you're a powder hound or not, it's important to prepare for the rigors of a winter season. Maintaining a degree of physical fitness, particularly working on core and muscular strength, protects both the skier and those who face shoveling inches of fresh snow when they wake up in the morning and have to clear the driveway and sidewalk before leaving for work.
For those who are injured on the slopes or the sidewalk, the clinic's options extend beyond surgery. Chalmers offered Hagan the choice of an operation or trying physical therapy — he opted for the latter. Under the supervision of a physical therapist, he did six weeks of exercises to strengthen his shoulder muscles. When he stopped working on his shoulders, it quickly became apparent that without regular exercising, they weren't strong enough on their own.
"I feel it if I don't work on my shoulders," he says. Exercise regime or not, he says wryly, "It's a life sentence."
×