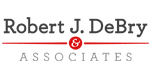 This story is sponsored by Robert J. DeBry—more than 200 years of combined experience practicing personal injury law.
If you think Utah has experienced unusual weather the past few years, you are only partly correct. It turns out Utah's unique geography and climate regularly produce weather anomalies. In other words, when it comes to Utah weather, weird is normal.
Here are some interesting Utah weather facts and information.
Salt Lake is heating up
When the subject of weather comes up, global warming is top of mind. And Utah appears to be at the apex of the situation. A study on U.S. warming trends shows Salt Lake City tied with El Paso, Texas, for average temperatures with the greatest departure over a seven-year period. According to a Deseret News article, the report showed temperatures in the two cities averaged 2.4 degrees above normal for the seven-year period studied.
Precipitation and drought
The average annual precipitation for Salt Lake City is 16.1 inches, according to the National Weather Service. The most ever for one year was in 1983, with 24.26 inches of water. The least was 1979, when just 8.7 inches fell.
None of the 10 wettest years have occurred this century. Only one of the 10 driest years occurred since 2000. That was 2002, when Salt Lake got 10.29 inches of precipitation (although this year could still end up in the top 10). Salt Lake's annual precipitation is less than half that of Seattle, which averages 37.49 inches. But the city's neighbor to the south, Las Vegas, averages just 4.17 inches of water per year.
Greatest snow on earth
The average annual snowfall in Utah varies greatly depending on the locale. Salt Lake usually gets 56 inches a year, for example, while Ogden typically receives just 18 inches. Brighton gets more than 400 inches. St. George averages less than 2 inches per season, and Moab averages slightly more than 6 inches.
The highest annual snowfall total in Salt Lake was 1951-1952, when more than 117 inches fell. In the 1933-1934 winter, snowfall in the city was just 14.3 inches.
Cold and frost
Most years, the Salt Lake area enjoys 179 days without freezing temperatures. In 2016, Salt Lake went 242 days — March 19 to Nov. 17 — without any frost. The shortest freeze-free period of 124 days was in 1954, when the last freeze of spring came on May 28 and the first fall freeze was Sept. 30.
Lightning and avalanches
These weather-related events kill Utahns virtually every year. Utah ranks 11th nationally in lightning deaths, with 22 fatalities since 1990, according to the National Lightning Safety Institute.
Avalanches are more treacherous, causing 116 deaths since 1951, or nearly two fatalities a year, according to data from Statista.com.
Tornadoes, waterspouts and dust devils
Utah typically experiences two or three tornadoes per year. But on Memorial Day 2018, at least three twisters were confirmed in the state. An article for KSL.com noted one was a waterspout on Strawberry Reservoir (click the link to see the amazing image).
While tornadoes are relatively rare, dust devils are a common phenomenon in Utah. The American Meteorological Society reports they form easily on hot, calm afternoons with clear skies in dry areas with intense surface heating — in other words, Utah summers are ideal for their formation. These mini-whirlwinds are easily visible because they pick up dust, sand, leaves and debris. While they average about 600 feet in height, they can reach more than 1,000 feet high and as much as 100 feet in diameter.
Want to learn more about Utah weather? Take the quiz below. If you are in the app and can't see the quiz, click here.
×