This archived news story is available only for your personal, non-commercial use. Information in the story may be outdated or superseded by additional information. Reading or replaying the story in its archived form does not constitute a republication of the story.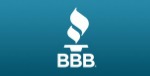 This story is sponsored by Better Business Bureau of Utah.
Succeeding in business is no easy feat. The path to prosperity is riddled with obstacles, and there's no one-size-fits-all method to overcome them. However, there are several tricks that top businesspeople know and use daily to make the most of the opportunities they encounter.
Here are three insider tips from successful Utah business leaders.
Adopt a growth mindset, and don't be afraid to fail
Dave Elkington, the founder and CEO of InsideSales.com, told the Deseret News failure and mistakes are inevitable in entrepreneurship. He emphasized the importance of optimism and adaptability in surpassing these low points.
"You have to be insanely resilient and insanely patient," he said. "If you're humble enough, then you'll listen to other people, learn lessons and won't make the same mistakes," he said.
Being able to bounce back from setbacks is not a skill people are born with; it's a quality they develop in response to adversity or build up on their own. Resilience requires a mindset that frames difficulties as challenges and mistakes as learning opportunities. It pairs well with humility; both are key traits of effective leaders.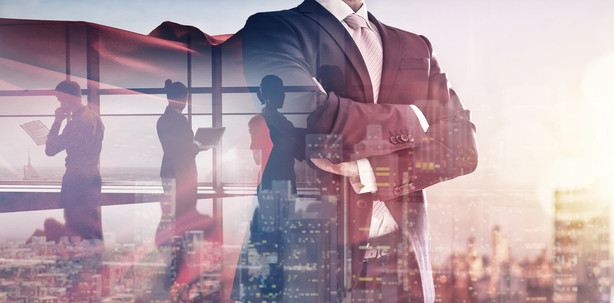 Embrace risk and constructive criticism
In a similar vein, Marc Harrison, president and CEO of Intermountain Healthcare, focuses on his company's growth potential, but he places a special emphasis on the importance of healthy, beneficial interactions with his team and customers.
Harrison describes himself as inclusive and supportive of his leaders, whom he trusts to make major decisions without micromanagement. To Harrison, listening and strong relationships are imperative. He told Modern Healthcare he advises fellow executives to be simultaneously receptive to and critical of feedback.
"Take constructive criticism," he said, "but filter it through a process that allows you to determine whether the folks who are your fans or your critics are giving you good advice and modulate accordingly."
---
Take constructive criticism, but filter it through a process that allows you to determine whether the folks who are your fans or your critics are giving you good advice and modulate accordingly.
---
Be authentic, honest and motivational
Margo Georgiadis has a history of leadership at high-profile companies, with a resume that includes Discover Financial Services, Google, Groupon, McDonald's and Mattel. Now, she's the CEO at Ancestry.com, based in Lehi, Utah.
Her best business leadership advice? Motivate the people you're managing by creating a collaborative, open atmosphere and communicating confidence in their ability to do their jobs. Georgiadis said being excited and transparent with your team can help you lead by example.
"Be authentic," Geordiadis said. "People want to work for people that are honest. In a lot of businesses, you don't know all the answers, and I think sometimes leaders try to be too polished... People just want to know that you have a vision, that you're going to be accountable for it, and you're going to be honest about what's working and not working."
There's one bonus key to success that all three of these leaders have in common: transparency. In the age of information, honesty and integrity are absolutely crucial to success in business.
InsideSales.com, Intermountain Healthcare and Ancestry.com are all accredited companies at the Better Business Bureau, which ensures that their information is fully open to the public. This level of honesty fosters a trustworthy relationship between business and consumer that enables all parties to thrive.
Business leaders interested in getting their businesses BBB-accredited can get more information here.
×