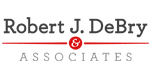 This story is sponsored by Robert J. DeBry—more than 200 years of combined experience practicing personal injury law.
Whether they were born or educated in the Beehive State, some amazing athletes have come from Utah over the years. Here are 10 of the greatest athletes ever with Utah ties.
Alex Smith
A Washington native, Alex Smith went to the University of Utah for his college football career under head coach Urban Meyer. After a successful tenure as the Utes' quarterback, including a Fiesta Bowl win, Smith went on to play for the San Francisco 49ers, the Kansas City Chiefs and he is now with the Washington Redskins.
"Buried in the reductively hierarchical, all-or-nothing language built into football is the fact that he may be one of the best dozen in the world at his job, which happens to be the toughest in American sports" states Vice Sports. "He has achieved and maintained that status without the benefit of the usual physical gifts: height that would let him survey whole defenses, an arm that could put the ball in any window."
Steve Young
Born in Salt Lake City, Steve Young became one of Brigham Young University's legendary quarterbacks. After stints in the defunct USFL and with the Tampa Bay Buccaneers, Young was traded to the San Francisco 49ers as a backup for Joe Montana. He would soon come into his own in San Francisco, leading the 49ers to consistently successful seasons, MVP awards and Super Bowl runs.
In an article discussing the greatest professional football quarterbacks of all time, The Sports Post states "Based on his numbers and the tape, Steve Young did more for his team playing quarterback than anyone in history not named Peyton Manning...you have to acknowledge that Young is massively underrated by the public. He has every right to be involved in a discussion that never gives him nearly enough credit."
Gene Fullmer
Gene Fullmer, who was born in West Jordan and died in Taylorsville, was famous for his hammer-fisted boxing style, which won him several championships in the 1950s, including two against Sugar Ray Robinson. Known as "Gentleman Gene" outside the ring and "Cyclone" and the "Mormon Mauler" inside the ring, Fullmer was a member of the International Boxing Hall of Fame.
Gene's goodness in and out of the ring were admirably noted by Greg Hughes to the Deseret News in April of 2015: "While (the many) accolades are well-deserved, and their place in boxing history is well-established, the rest of the story is how revered these men are throughout communities in Utah where they trained and served as mentors to countless youth. They never gave up on anyone that would put in the work and do their part. The lives that they have touched and changed for good are too many to count. That is the real measure of these men. That is the Fullmer family legacy."
Damian Lillard
Former Weber State star Damian Lillard starts the season as the unquestioned leader of the Portland Trailblazers. He comes off a season where he earned a First-Team All-NBA selection.
"Through his first six seasons, Lillard has been everything you could ever want in a franchise player," writes Sean Highkin for bleacherreport.com. With many years still to play, he should surpass the legacies of former Utah players like Keith Van Horn, Danny Ainge, Tom Chambers, Ronnie Price, etc.
Ab Jenkins
David Abbott "Ab" Jenkins was a professional race car driver who served his community as the 24th mayor of Salt Lake City from 1940 to 1944.
Jenkins' interest in motorsports began with racing motorcycles, which eventually led to his setting land speed records at the Bonneville Salt Flats. Jenkins was instrumental in establishing the Salt Flats as a location for such events and in attracting overseas drivers to compete there.
He also set a record for driving from New York to San Francisco in 76 hours. Road and Track comments, "In 1940, the same year Ab was elected Mayor of Salt Lake City, he broke 21 records in his 750-hp streamlined Mormon Meteor III, including a 24-hour average of 161.18 mph that would stand until 1990. With so many records set, and for making The Bonneville Salt Flats what it is today, Ab Jenkins stands as one of the most influential people in racing's early era."
Johnny Miller
Utah native Tony Finau might someday be Utah's best-ever golfer, but for now, Miller holds the undisputed title. In his career, Miller won 25 PGA Tour events and was the top earner in 1974.
Miiler was an All American at BYU who qualified for the 1966 U.S. Open during his freshman year. A member of golf's Hall of Fame, Miller has been a golf analyst for NBC for 29 years. An article in golfdigest.com reported that he might retire from the booth after this season.
Natalie Williams
While she was born in Southern California, Natalie Williams attended Taylorsville High School and continues to give back to the Utah community today. After leading the UCLA volleyball team to two titles in 1990 and 1991, Williams turned her full-time attention to basketball, playing with the Utah Starzz from 1999 to 2002.
She retired from the WNBA in 2005 and helped coach Skyline High School to two state championships as an assistant and compiling a 55-11 record and two region championships as head coach for three seasons at Juan Diego High School. Currently, the Deseret News reports Williams has established the Natalie Williams Basketball Academy at Sport City, an 80,000-square-foot mega-gym in Draper with the intent to help girls grow and carry out their dreams.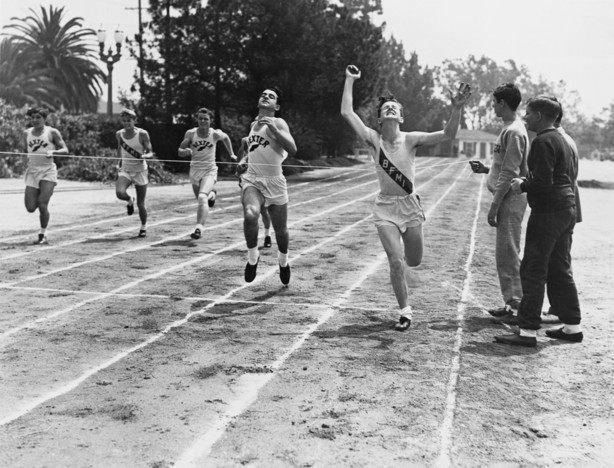 Jay Silvester
Known for his discus throwing, Tremonton native and Utah State University alumnus Jay Silvester went on to set multiple world records and competed in the 1964, 1968, 1972 and 1976 Olympics. According to the archives of the Mt. Sac Relays, Silvester "won five Mt. SAC titles. The first four victories demonstrated amazing consistency, as all winning throws landed within 10 inches of each other. He broke out of this range in a big way on his final Relays' victory toss in 1972, adding almost 17 feet to his previous best Relays' throw.
The best year of Silvester's career was likely 1972. He won his sixth national title, and claimed the silver medal at the 1972 Munich Olympics, losing the gold on a last-throw effort by Ludvik Danek of Czechoslovakia."
He went on to receive his doctorate from Brigham Young University, where he had a successful coaching career.
Alma Richards
Alma Richards, of Parowan, set an Olympic record for the high jump in the 1912 Stockholm Olympics. He was the only native Utahn and member of The Church of Jesus Christ of Latter-day Saints to win an Olympic gold medal in the 20th century.
The University of Utah Press says that "after a stellar collegiate track career that saw him lead Cornell to three national championships, Richards for two decades reigned as America's most accomplished multiple-event track and field athlete, winning national titles in five different events."
Denise Parker
A Salt Lake City native, Denise Parker won a bronze medal at the young age of 14 as member of the 1988 U.S. Olympic archery team. She also went on to win the 1987 Pan Am Games archery title and 1999 U.S. national crown.
In speaking of these achievements, TeamUSA.org describes them as "A year after, at the Seoul Olympics, Denise Parker became the youngest archer to win an Olympic medal, when the US women's team took the Bronze in a dramatic shoot-off versus the eventual Silver medalists from Indonesia. 1989 would bring her to the podium again, as she ranked third at the World Championships in Lausanne. In 1991 she achieved an overwhelming victory at the first World Junior Championships in Norway, with an impressive margin of 47 points over the Silver medal. In that same year, she won the Pan American Games for the second time. At the age of 18, Denise Parker was the World's hope to beat the Koreans in Barcelona."
Parker then became USA Archery CEO for nine years and recently accepted a new role as the vice president of NGB Services with the United States Olympic Committee.
×