This archived news story is available only for your personal, non-commercial use. Information in the story may be outdated or superseded by additional information. Reading or replaying the story in its archived form does not constitute a republication of the story.
No one likes back pain, and yet 31 million Americans experience back pain at any given time, according to the American Chiropractic Association. Although some people seek treatment, many more don't know where to turn for pain relief since historically, solutions may be expensive and hit-or-miss at best.
But medical science is always growing in knowledge and experience to help improve quality of life, so unless you stay up-to-date on the latest innovative treatments, you could be living with chronic back pain needlessly.
Here are five of the latest medical techniques in effectively reducing back pain:
Physical therapy
Although the concept of physical therapy isn't a new one, it definitely has made large strides in recent years. The very definition of physical therapy connotes a solution that is minimally invasive and natural in application. For thousands of years, humans have used massage and movement to increase strength while decreasing pain. Since physical therapy is the treatment of disease, injury or deformity by physical methods, it does not rely on the use of drugs or surgery, which come with considerable risks.
This past May, NPR highlighted a recent study from Health Services Research showing that early use of physical therapy for back pain could curb reliance on opioid painkillers while also saving patients on out-of-pocket costs. It sounds like good news for everyone who gives physical therapy a try.
Physical therapy can be demanding, especially since it requires consistent application. Still, Peter F. Ullrich, an orthopedic surgeon who writes for Spine Health suggests that finding the right combination of modalities and techniques is key to success.
Physical therapy consists of passive modalities such as heat/ice packs, TENS units, iontophoresis and ultrasound along with active exercises that could include stretching, strengthening and gentle aerobic conditioning to name a few. With the right combination of exercises and treatments, it's highly probable that people with lower back and similar forms of pain could obtain lasting pain relief.
Since as much as 85 percent of adults will experience low back pain during their lives, (per the American Physical Therapy Association), there's no reason to not attempt physical therapy as the first form of treatment.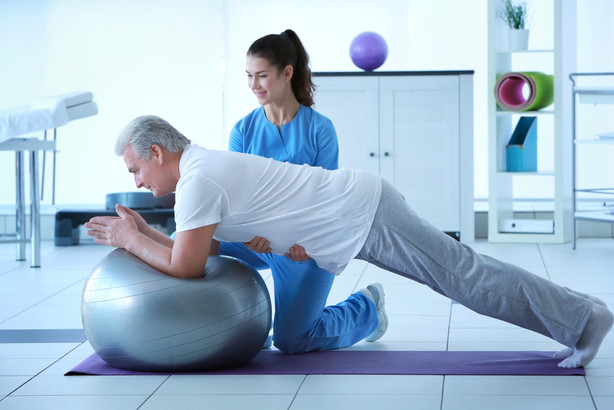 Nerve blocks
Injection-based treatments are options that have expanded in recent years to treat back pain. Nerve blocks and epidural steroid injections can be successful for a variety of patients, and they are minimally invasive. If your source of pain can be pinpointed, these treatments can focus on treating the exact location for a time and even long-term depending on the type of back pain and the patient's response.
Much like how a woman in childbirth can receive an epidural or another type of nerve block, the medication should not be overused and other solutions should be pursued if intended effects aren't achieved.
Radiofrequency ablation
The use of injection-based treatments can also be given in tandem with radio waves. RFA uses a needle filled with a radio wave electrical current to heat a small area of nerve tissue. This heating creates a lesion on a specific nerve to decrease the pain signals from one or more nerves. RFA is an outpatient procedure for those with chronic lower-back or neck pain, including those with painful joints from arthritis.
The positive effects of RFA can vary, but more than 70 percent of RFA recipients experience pain relief ranging from 6-12 months, with some patients experiencing pain relief for years, according to WebMD.
Potential side effects include the risk of infection and bleeding at the site where the needle is inserted. Obviously, patients who are at high risk for infection or who have bleeding problems should not do this procedure but should seek other pain relief solutions.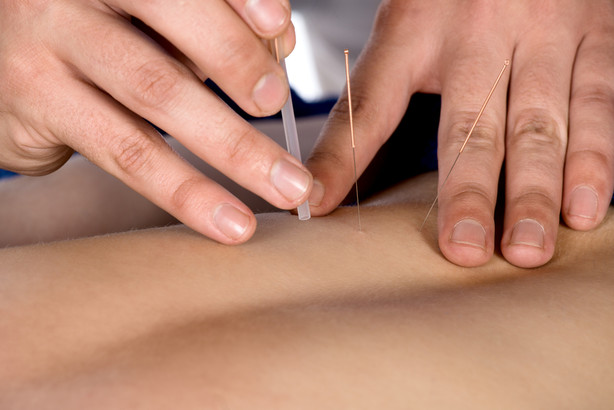 Alternative treatments
In addition to the common alternative treatments such as acupuncture other eastern medicinal traditions, some alternative treatments exist that make use of the mind's power over the body or even nonsurgical techniques. For instance, biofeedback therapy is a legitimate treatment for several medical conditions and is used in hospitals and by legitimate doctors including those at Johns Hopkins University.
Doctors may also turn to laser therapy or types of electrical nerve stimulation to reduce pain. Even iontophoresis, which is typically used to block sweat glands, can improve overall sensation for those experiencing back pain. The practice of consuming a diet high in fiber and anti-inflammatory foods should never be ruled out, either.
Minimally invasive surgery
Spinal surgery is often thought of as a last resort, and it is good to pursue other options such as physical therapy and nonsurgical treatments. However, your doctor will help you determine what the best course of action is, and for some patients, this means surgery.
Luckily, countless back surgeries are performed on a case-by-case basis with minimal risk. New surgical techniques are employed to restore function and reduce pain with minimum side effects and recovery time. The American Association of Neurological Surgeons states that minimally invasive spinal surgery has reduced risk and a faster recovery time.
To find out if this type of surgery or one of the above-mentioned treatments is right for you, talk with your trusted Steward Health Care physician.
×