Estimated read time: 2-3 minutes
This archived news story is available only for your personal, non-commercial use. Information in the story may be outdated or superseded by additional information. Reading or replaying the story in its archived form does not constitute a republication of the story.
Amid the spectacular scenery of St. George and the healing environment of the desert, Intermountain is building a new cancer center, providing a true home for oncology as well as the system headquarters for Intermountain Precision Genomics™.
The new building will encompass oncology treatment, state-of-the-art radiation oncology, an infusion center, an imaging department, the Intermountain Precision Genomics™clinical laboratory, the Translational Science Center, the Stanford Genome Technology Center and more.
When cancer patients walk through the doors of the new Intermountain Cancer Center of St. George, they will be entering a world dedicated wholly to them. All the research, access to clinical trials, technology and discoveries that go into patients' treatment will be under one roof, making care as smooth and seamless as possible. Intermountain Healthcare's commitment to helping patients live the healthiest lives possible shines through in this new project.
Intermountain Healthcare is driving precision health and the application of precision oncology forward. The Intermountain Cancer Center of St. George will enhance such advancement.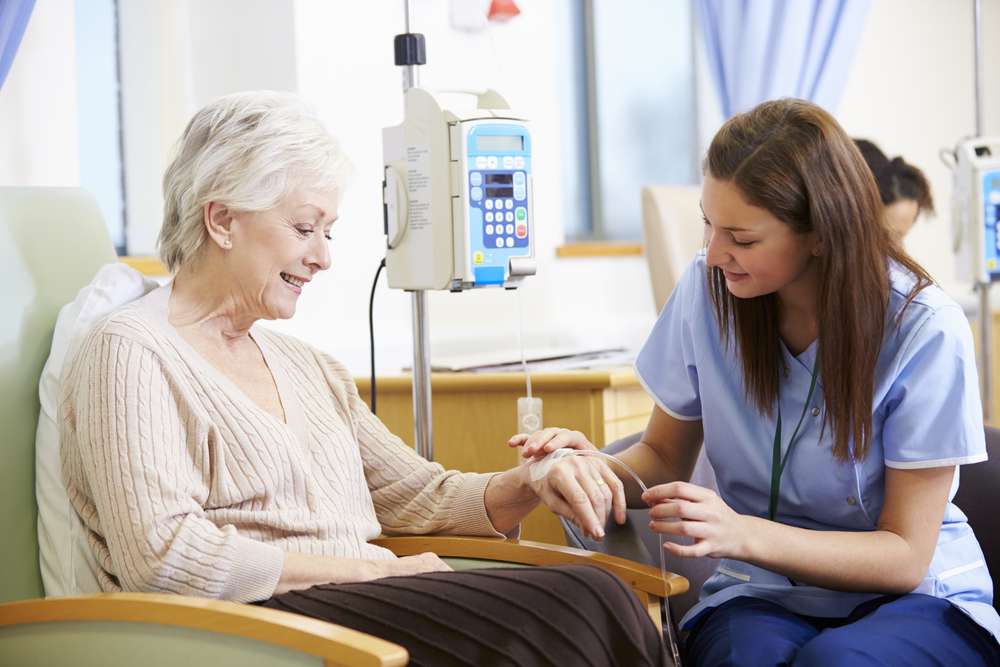 Dr. Lincoln Nadauld, chief science officer and executive director of Precision Genomics at Intermountain Healthcare explains, "Precision medicine is the application of genomic, molecular, and personal information to inform personalized health treatment plans. Precision health is the application of precision medicine principles to entire populations. Precision medicine is reactive; precision health is preventive. Intermountain Precision Health™is the service line of Intermountain Healthcare that considers health and wellness of the patient across their lifespan. Intermountain Precision Genomics™ and Intermountain Precision Health™ utilizes genomic, molecular, inherited, and personal health information to implement comprehensive wellness strategies to help individuals and populations live the healthiest lives possible."
Precision Medicine = Reactive
Precision Health = Preventive There will be a grand opening event at the Intermountain Dixie Regional Medical Center Campus and Cancer Center of St. George celebrating the completion of a major $300 million expansion and the opening of the more than 900,000-square-foot campus.
The public is invited to enjoy opening night festivities 7:30-8:30 p.m. on Sept. 12. The Piano Guys will perform and fireworks will follow. The event is free to the public. Those interested in attending a full-length concert will be pleased to learn the group will be performing at Tuacahn Amphitheater Nov. 8-10.
Opening night events will be held in the new East bowl parking lot (across from new cancer center) on Medical Center Drive. Please bring lawn chairs or blankets to sit on. In case of inclement weather, this event will be held in the DSU Burns Arena.
Self-guided tours of the new facilities will begin Sept. 13 at the Women & Newborn Center entrance. Tours will run daily Sept. 13-15 from 3-7 p.m.
For more information about the new Intermountain Cancer Center of St. George, please visit www.Intermountain.com/CancerCenterSG. Also, join the dialog on Facebook (Intermountain Cancer Centers) or follow @intermtncancer on Twitter. Intermountain Precision Genomics (IPG) is a service of Intermountain Healthcare.
×