Estimated read time: 5-6 minutes
This archived news story is available only for your personal, non-commercial use. Information in the story may be outdated or superseded by additional information. Reading or replaying the story in its archived form does not constitute a republication of the story.
This story is sponsored by MountainStar Healthcare. Our hospitals and outpatient centers deliver high-quality, cost-effective patient care – when and where it's needed.
New motherhood can be complicated because there's a lot of different things going on. While welcoming a new member of the family, you also are experiencing something completely new, life-changing and exhausting.
While you're enjoying the novelty of having this sweet new addition in your home, you likely have lots of questions and concerns. These concerns might have to do with you and the changes your body is experiencing, or how to deal with the challenges of new motherhood. With a little luck and some on-the-job learning, you'll make the transition just fine.
Courtesy of Mountain Star Healthcare, here are seven answers to the most common questions new moms have:
1. When will things feel normal again down there?
The short answer to this question is that everyone is different. The condition of your vagina, perineum and rectum depends greatly on the type of birth you had. The size of your baby, how long you pushed and whether any tearing occurred will all influence how long it takes for you to feel normal again.
"Most physicians will put new moms on pelvic rest for six weeks after delivery," explains Dr. Kristen Wexler, OB/GYN at Timpanogos Women's Center. "That means not placing anything inside the vagina (intercourse, tampons, douching) in order to reduce the risk of infection during the healing process. Doctors typically lift these restrictions within a couple of months during a postpartum visit."
Rest assured that most women who had uneventful births begin to feel better — usually around four weeks after birth according to The Bump. Keep the area clean with the products you've been given, and don't hesitate to take it extra easy as long as you need to. If you are still having severe pain in these areas and it's been longer than six weeks, consult your physician.
2. Is it normal to have night sweats?
Night sweats are common during the postpartum period. In fact, many new moms complain about being too hot and sweaty to sleep.
"Sweating is common during the first several weeks after delivery, especially at night," says Dr. Jenna Madsen, OB/GYN at Timpanogos Women's Center. "However, if night sweats are accompanied by a fever, you should call your doctor. If this issue persists beyond a couple weeks, it may be due to thyroid issues that can be checked with a simple blood test."
Madsen and other sources like Healthline offer the explanation that excessive sweating is caused by hormone changes. As your body recovers from birth, your hormones change to help everything return back to normal, including flushing out excess fluids. Be sure to drink plenty of water to stay hydrated and contact your provider if excess sweating continues further than a couple of weeks.
3. How long will the bleeding last?
For most women, bright red bleeding is normal within the first week following birth. How much and how long you bleed after that can vary. The normal range for most women includes some bleeding up to six weeks after birth, according to Baby Center and OB/GYN specialists.
"The type and amount of bleeding vary from person to person after childbirth," notes Madsen. "As a general rule of thumb, if you are passing large clots, soaking through more than a pad an hour, or the bleeding becomes bright red, it's a good idea to check in with your doctor. If the bleeding is accompanied by foul-smelling discharge, severe abdominal pain and/or fever, you'll likely need to see your doctor as soon as possible."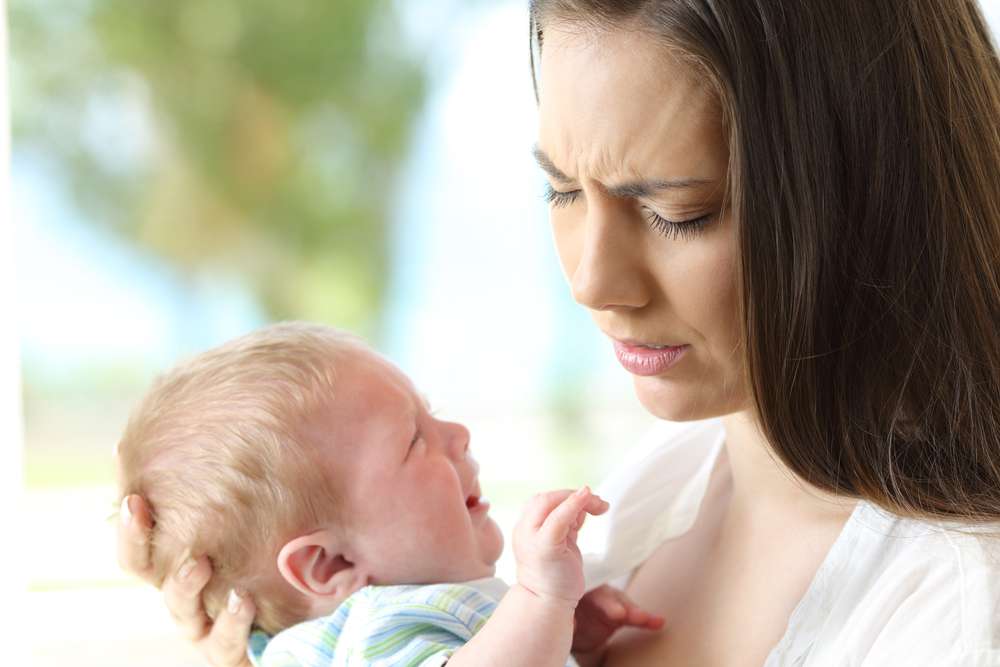 4. How do I know that my baby is getting enough?
When given sleep, food and diaper changes, babies do a pretty good job at taking care of themselves. You can be sure your baby is getting enough to eat by keeping track of the number of wet and dirty diapers your baby produces. MountainStar pediatrics specialists agree with Fitpregnancy.com that if your baby is swallowing, satisfied and filling his diapers, there's nothing to fear. A healthy newborn should produce at least six wet diapers and three dirty ones per day after the first week. If you have concerns, talk with your baby's pediatrician.
5. My skin is acting up. When will things calm down?
Much like the reason for most postpartum symptoms, hormones are responsible. Be patient and keep your face clean while using a good moisturizer daily. If you still continue to have issues, talk with your doctor or consult a dermatologist to figure out how to better regulate your hormones and skincare routine.
6. When will my baby sleep through the night?
Every baby is different, and there's no set time that every baby decides to sleep through the night. A good rule of thumb though is that your baby should be sleeping in 3-4 hour stints by the time they are a few months old. Sleep can vary depending on your child's metabolism, growth rate and teething schedule. Do your best to roll with the punches, but consult the pediatrician if you have serious concerns about your child's sleep.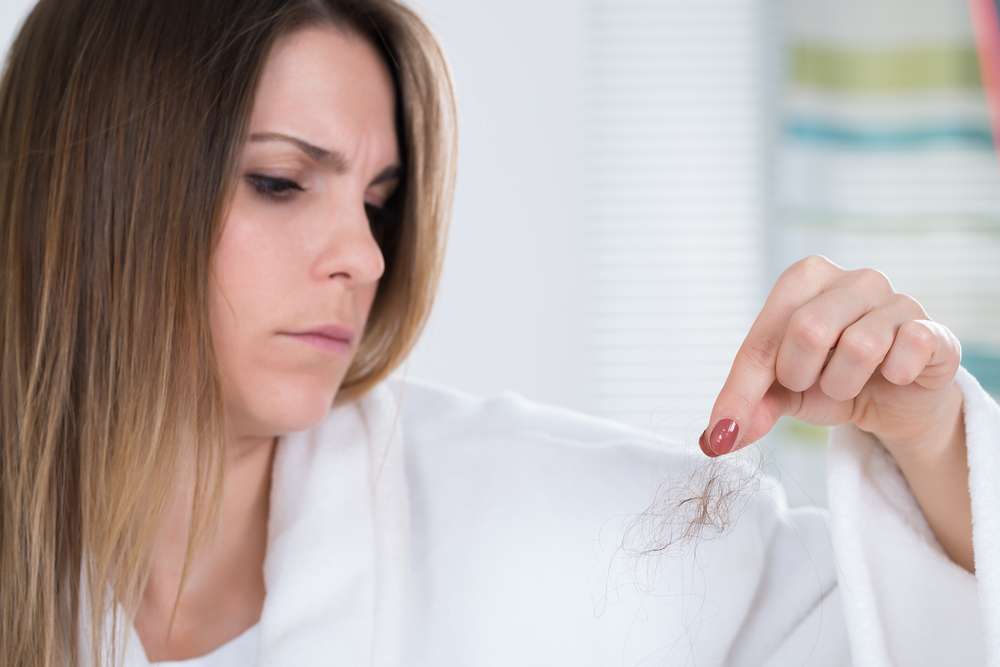 7. Why is my hair falling out?
Postpartum hair loss is not uncommon and it stems from hormonal changes. While pregnant, your body's hormones stop the hair-loss process, and that is why many pregnant women enjoy luscious locks for the duration of their pregnancy. As soon as you have your baby, though, your hormones change and start the hair-loss process up again, which is higher than normal since the cycle is catching up.
What to Expect says that most mothers get back to their normal hair cycle 6-12 months after birth. If you're still having noticeable hair loss after your baby turns a year, it may be time to consult a physician to rule out thyroid problems and other hormone imbalances.
New motherhood isn't easy, but you'll find that it's worth it. Change can be difficult to deal with, but you'll find that most things go back to normal eventually. Learning on the job is also a rite of passage in parenthood, so welcome to the club!
If you have any questions or concerns, you can always consult your trusted healthcare provider at mountainstar.com.
×