This archived news story is available only for your personal, non-commercial use. Information in the story may be outdated or superseded by additional information. Reading or replaying the story in its archived form does not constitute a republication of the story.
"Fun in the sun" might be the official slogan of summertime, but having too much fun in rising temperatures and suffocating humidity can be just plain dangerous.
According to Centers for Disease Control and Prevention, 7,233 people died of heat-related illnesses in the United States between 1999 and 2009 — an average of 658 per year. When you're spending time outside this summer, especially in rigorous activity, you'll want to make sure you know how to recognize heat exhaustion and other heat-related illnesses.
---
"You'll be dizzy and confused. Excessive fatigue, aches and headache are also common with heat exhaustion."
---
Cognitive issues
Feeling hot, sweaty and thirsty is one thing, but when you literally can't think straight, you might have a problem.
"You'll get central nervous system symptoms," said Andrew Spadafora, head athletic trainer for SportsMed Utah, Salt Lake City Regional Medical Center. "You'll be dizzy and confused. Excessive fatigue, aches and headache are also common with heat exhaustion."
Not on your game? If you're feeling sluggish or you're physically staggering, this may also indicate a heat-related illness.
Excessive sweating
Running track in the summer sun? That's a sweaty ordeal. But when sweat becomes more excessive than normal, you could be experiencing heat exhaustion. Watch your sweating patterns, however, as they may indicate a more acute problem. According to Everyday Health, the most noticeable difference between heat exhaustion and heatstroke is that the body stops sweating. Victims of heat stroke often have skin that is hot and dry to the touch. If the heatstroke is brought on by exercise, the skin might be dry or slightly damp.
Cramps, nausea and vomiting
If you're feeling nauseated, experiencing stomach cramps or are vomiting in the summer heat, it's likely not a sudden onset of food poisoning. According to Korey Stringer Institute at the University of Connecticut, the mechanism of heat cramps is unknown but are caused by dehydration and loss of electrolytes – both common when experiencing a heat-related illness.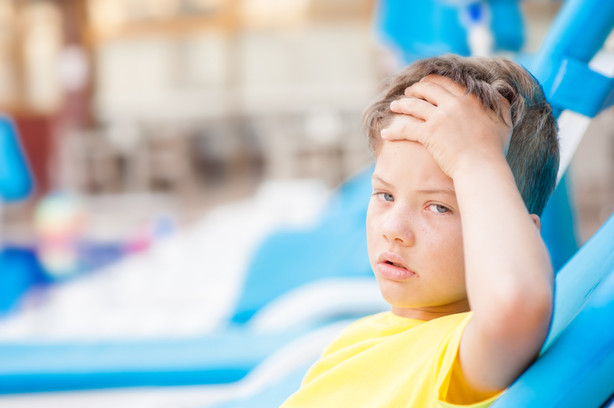 If heat exhaustion advances to the point that you're actually vomiting, it's time to seek medical help.
What to do
It might be hard to keep your cool when you're anything but, but if you're experiencing heat exhaustion or heatstroke, decreasing your core body temperature is your first and most critical step.
"Get out of the heat," Spadafora advised. Get rehydrated. You can also cool with ice towels. One thing that's important is if you have heat stroke, meaning your core body temperature is above 105 F, you need total cold water immersion until your temperature is down to 102. This should happen even before being transferred to the hospital."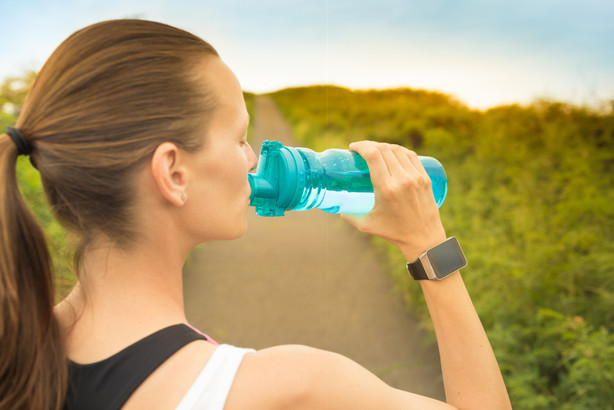 A note for athletes
Athletes — particularly young athletes — are at risk for heat exhaustion when they're playing long hours in the summer heat. Spadafora recommends an acclimatization period for athletes beginning a sport during the summer months.
"For example with football, the first three days players only practice in helmets," he explained. "Then day four to five they use shoulder pads, then progress to full pads."
Athletes and parents should also keep tabs on fluid intake.
"Make sure that any weight you lose through practice — which is going to be water weight — be replaced before the next practice," he advised. "Make sure these include electrolytes, like drinking Gatorade or eating some extra salt."
For parents with children participating in sports in summer, heat illnesses are one of several serious concerns. Learn more about protecting young athletes from the experts at Steward Health Care System.
×