Estimated read time: 2-3 minutes
This archived news story is available only for your personal, non-commercial use. Information in the story may be outdated or superseded by additional information. Reading or replaying the story in its archived form does not constitute a republication of the story.
HURRICANE — Connor Clifford learned a valuable lesson when he was 5 years old: when you get knocked off your bike, get back up and ride again.
Five years later, that attitude has taken Connor to the top of the BMX world — and around the globe.
"I tried it out, and crashed the first couple of times," Connor said at the track in Virgin near his home. "Then I started winning, and not crashing and I started really liking it."
BMX has taken the 9-year-old racer to places he never thought possible.
He just returned from the 2018 UCI BMX World Championships in Baku, Azerbaijan. That little boy who fell on his neighborhood track and just wanted to ride his bike with the other kids?
He made the finals — and finished fourth in the world.
"I'm really proud of him," said Connor's father, Lance Clifford. "There aren't a lot of 9-year-olds that get to go back to school in August and say they went to Azerbaijan. He'll probably have to show his teacher where it is on the map."
Connor's racing career started on that neighborhood track, when he just wanted to ride with his friends and beat the other kids in the neighborhood.
Eventually, those other kids were "left in the dust" — and the Cliffords thought Connor might have a future in the sport that returned to the Olympic program full-time in 2008.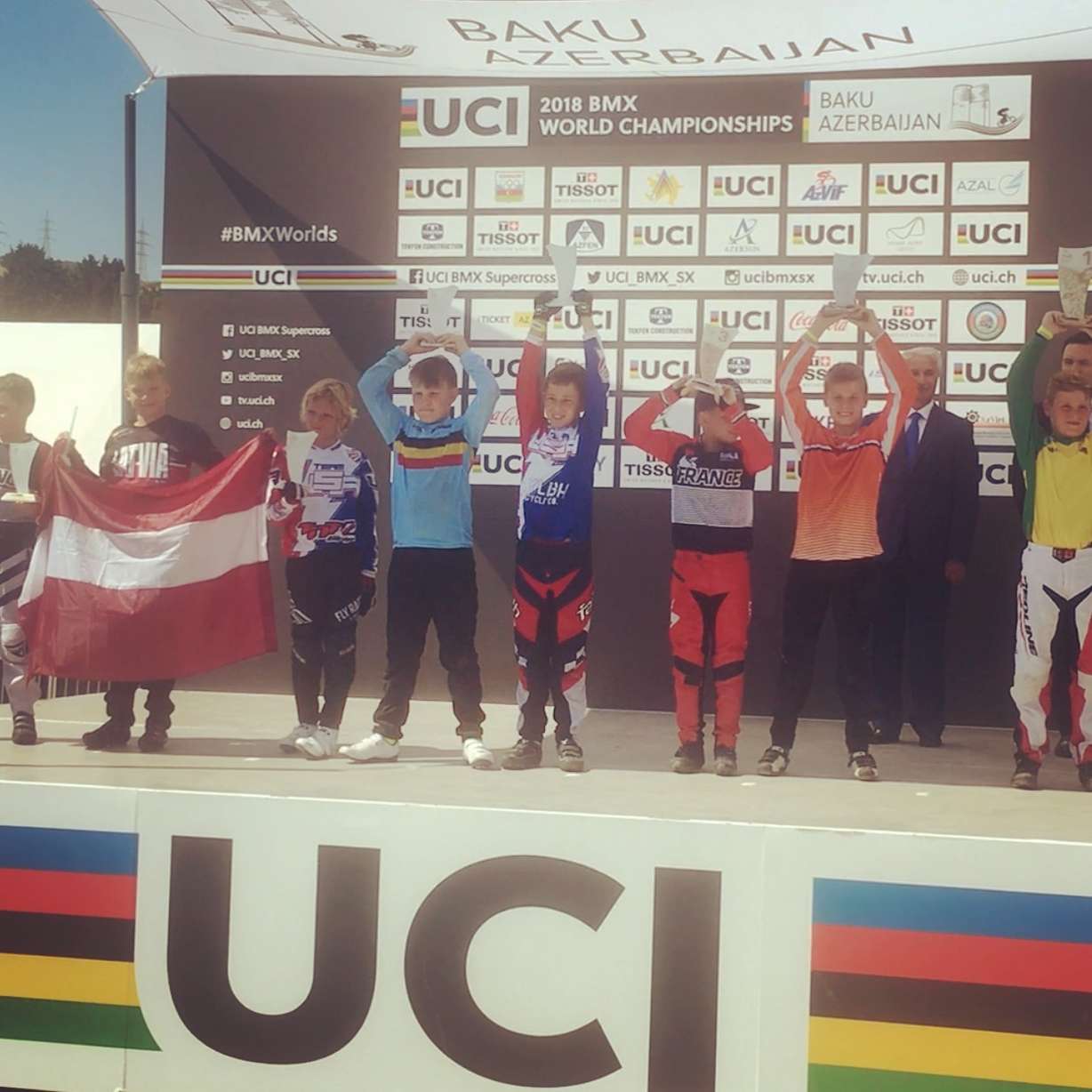 Connor began climbing up the ranks — from novice, then intermediate, and even expert. Now he races for Team USA, and he has qualified for the world championships the past two years.
"He doesn't have the natural talent that some kids have," Lance Clifford said. "But he has a relentless work ethic. He's just relentless, every single day."
The taste of the world championships has given Connor lofty goals; he wants to continue to represent Team USA, for national titles, world championships and Olympic medals.
But that little boy who just wanted to ride his bike — even when he fell — has never left him.
"I just like riding my bike," Connor said. "It can be fun for me. It's fun riding on the track and going places."
×
Photos
Related Stories