This archived news story is available only for your personal, non-commercial use. Information in the story may be outdated or superseded by additional information. Reading or replaying the story in its archived form does not constitute a republication of the story.
You're at the gym, working on your fitness and you suddenly feel a pain in your abdomen.
Minor muscle pain is expected, or even welcomed, by anyone who wants to push their strength and endurance with exercise or weightlifting. But all too often, people ignore what they think is muscle pain and later discover that tissue or part of their bowel has pushed through the protective lining in their abdominal cavity, resulting in a hernia.
Here are facts about hernias and how you can distinguish this potentially serious medical condition from harmless aches and pains in your groin or abdomen. If you think you might have a hernia, you should consult with a medical professional for an assessment.
Types of hernias
The body is a lot like a complex 3D puzzle, with each organ operating in a cavity that's surrounded by blood vessels, nerves, muscle and bone. Too much strain in one part of the body and an organ (like the bowel) or different types of tissue can push through a weak place in the cavity where it normally resides. This is how a hernia occurs, explains WebMD.
Depending on where in the body a tissue or organ pushes through the abdominal wall and out of its regular space, the resulting hernia has a different name. Inguinal hernias are by far the most common types of hernias and more often happen in men, states the MedLine Plus Medical Encyclopedia. This type of hernia occurs around the lower stomach and groin area.
Women are more likely to get a femoral hernia, which occurs in the upper leg and groin area. A hiatal hernia happens in the upper part of the stomach, when there's a weak area of the abdominal muscle, while an umbilical hernia happens around the belly button of infants when an umbilical cord doesn't heal properly, continues the MedLine Encyclopedia.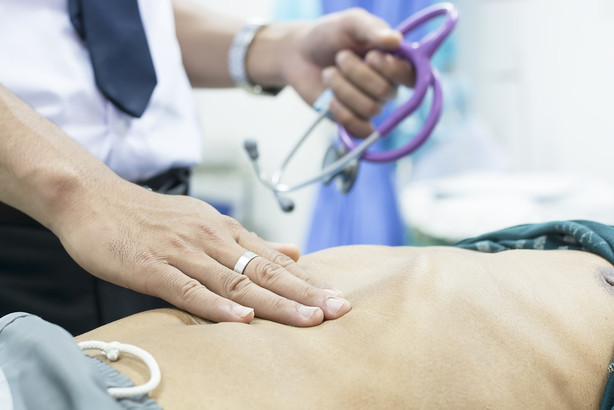 A common and painful condition
Besides being painful, abdominal hernia repair is one of the most common operations undertaken in routine surgical practice worldwide, according to a study published in JAMA Surgery journal.
The study also found that doctors performed an estimated 2.3 million inpatient abdominal hernia repairs from 2001 to 2010, showing that spreading awareness about the types of hernias and symptoms to look out for should be a significant concern for health educators.
Incarcerated hernias, or those that are impossible to push back inside the abdominal wall, can lead to blood getting cut off to the bowel or another part of the gut. This is life-threatening, so you should always see a doctor immediately if you notice the following symptoms.
Signs of danger and getting treatment
If you're lifting weights at the gym, moving heavy furniture or doing any activity that raises pressure in the belly and you feel a sharp pain, it could be a hernia. Telltale symptoms outlined by the Mayo Clinic also include:
Pain in the abdomen or groin and a noticeable bulge: Hernias are immediately painful in the place where the organ or tissue has breached the abdominal wall. When you lie down, you will probably be able to feel a bulge under your skin.
Acid reflux and trouble eating: If you felt pain but didn't investigate, be alarmed if later you have problems eating or digesting food and seek emergency help if you experiencing vomiting or fever.
Chest pain: You may also feel pain throughout your abdomen, especially in the case of a hernia higher up.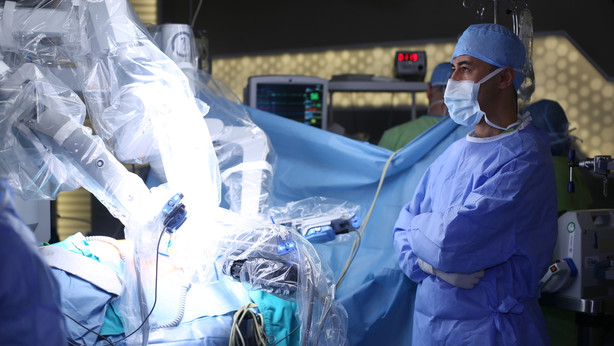 The new frontiers of hernia treatment
New technologies, especially in the field of robotics, help surgeons perform hernia surgeries more efficiently and precisely. In fact, one of the most innovative and popular surgery machines, the da Vinci Surgical System, is already in use by doctors around the country. The machine enhances a surgeon's vision, precision and overall control.
Steward Health Care-affiliated medical centers have invested in the da Vinci Surgical System, according to a press release that highlights the surgical robot's use in surgical procedures. The new technology also improves a surgeon's ability to operate on hernias.
If you or someone close to you is suffering from a hernia, call the Steward Health Care well-line (866) 431-WELL (9355) to speak with a medical professional and get effective and innovative care.
×