Estimated read time: 4-5 minutes
This archived news story is available only for your personal, non-commercial use. Information in the story may be outdated or superseded by additional information. Reading or replaying the story in its archived form does not constitute a republication of the story.
This story is sponsored by Foster the Children. Foster the Children is a company whose sole purpose is to raise funds for families in the foster care system in order to raise healthy, happy children.
Utah loves its kids, what with 30 percent of the population being under 18, according to the U.S. Census Bureau. While a lot of children are in happy, healthy situations, there are some who need a little extra help — help that you can give.
You may not think you have much to give, but you'd be wrong. In fact, poor and middle-class people give more of their income than the wealthy, and Utah is the most generous in the nation, according to a Chronicle of Philanthropy analysis of charitable giving. That means doing good doesn't need to be expensive.
Here are some simple ways to help disadvantaged kids in Utah, without breaking the bank.
Support foster children
An often-overlooked segment of society is foster children and the families who care for them. Given the nature of their situation, it's not surprising that many foster children struggle with depression and anxiety, but you may not realize that half of them do not complete high school, Foster the Children reports.
To combat this problem, organizations like Foster the Children are raising awareness for foster families and children in need by selling clothing featuring artwork by children in foster care. Proceeds are donated to organizations that work with foster families to provide youths with experiences and education they need to succeed.
While individuals can buy shirts, this is also a simple way for businesses to help disadvantaged children. Instead of going with a standard t-shirt for your employees at your next event, ordering shirts with artwork from foster children is a creative way to stand up for kids.
You can also check out the Chalk Art Festival, a free community event hosted by Utah Foster Care, with activities for families and unique street murals.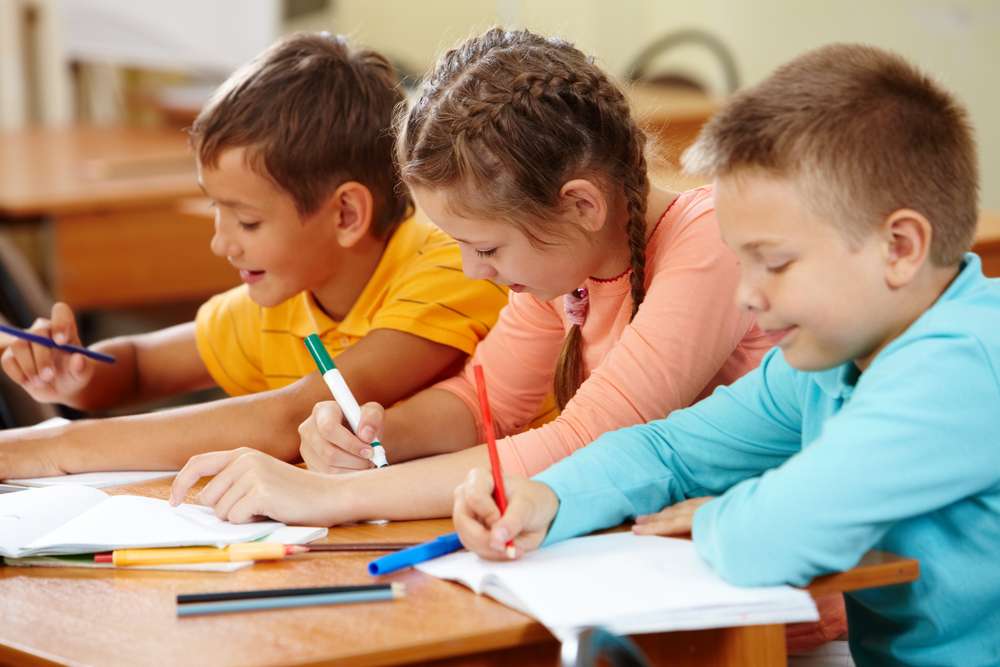 Donate books
Literacy in childhood affects later success and, unfortunately, low-income children are less likely to read proficiently, according to research by the Annie E. Casey Foundation. So, if you're looking to lighten the load of your personal library, consider donating your books. Daycare centers and elementary schools are often looking for new or gently used children's books to add to their shelves.
Additionally, your neighbors may have a little library in their front yard — a box where you can donate books — that has many families passing by. Consider adding books that will appeal to children of all ages, so they have easy access to interesting reading.
As for donating children's books to the library, remember to ask ahead. Don't just drop off your books without checking that they're wanted.
Read to children
Before donating those books, consider taking your literary service one step further by reading to children at your local elementary school. If you have a particular flair for narration, your enthusiasm could be just the thing a child needs to get excited about reading.
You can also ask at your library if it hosts a storytime for children and if volunteer readers are needed. Beyond reading, the library may be able to use your volunteer abilities in other ways, as well.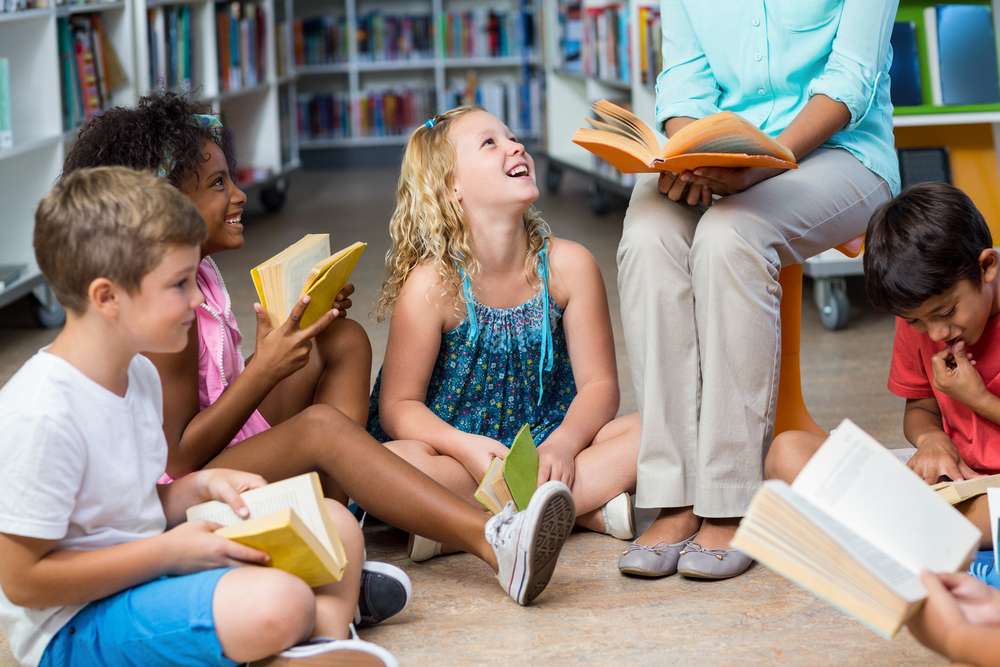 Help local schools
With a recent report from the National Center for Education Statistics showing that 94 percent of teachers spend their own money on school supplies, it's clear that schools could use your help.
Beyond donating books, you can get creative about what you have that may help kids. For example, perhaps you have a lot of art supplies you no longer need or sports equipment that's still in good condition. If you know a teacher, ask if the items are useful. Even if you don't, call your neighborhood school or district to find out the best way to donate.
Give to shelters
Homeless shelters, domestic violence shelters and other organizations could use your help gathering supplies for families in dire situations. Donating money is always helpful, but you may also be able to help kids by buying or collecting items. This could include diapers, blankets, clothing, baby formula and other necessities.
If you don't know what crisis organizations are near you, ask friends and neighbors or do a quick online search. Then check the website or give a call to ask what donations would be helpful. Make sure you're giving items that are needed, instead of donating a pile of your old things that the shelter doesn't want and cannot store.
Donate for 'likes'
Want to get the word out for your business and do some good for kids in the process? Create a social media page for your company and offer to donate $1 to a charitable cause that benefits children for every "like" your page receives. It's a win-win.
Contributing to organizations like Foster the Children is an easy way to help children in foster care. Proceeds are donated to organizations that work with foster families to provide youths with experiences and education they need to be successful.
×