This archived news story is available only for your personal, non-commercial use. Information in the story may be outdated or superseded by additional information. Reading or replaying the story in its archived form does not constitute a republication of the story.
This story is sponsored by Intermountain LiVe Well. LiVe Well is about helping people live the healthiest lives possible.
Summer is here so grab the kids and hit the trails as a family. Whether by bike or by foot, there is a summit for you to reach.
Here are ways for you and your family to be prepared to hit the Utah outdoors.
Finding a hiking trail
Be prepared by knowing the trail before you go. You can visit Intermountain Healthcare's Healthy Hikes and Bikes website and app. Healthy Hikes and Bike's website has details about hundreds of trails scattered throughout the state and mixed between the valleys and the Wasatch Mountains.
The hikes are cataloged in several ways, including if the trail is kid-friendly. The family-friendly trail options are plentiful and a great way to teach your family healthy skills while keeping them safe. Healthy Hikes also lists more than 60 trails that are wheelchair accessible with or without assistance. This includes trails in national parks as well.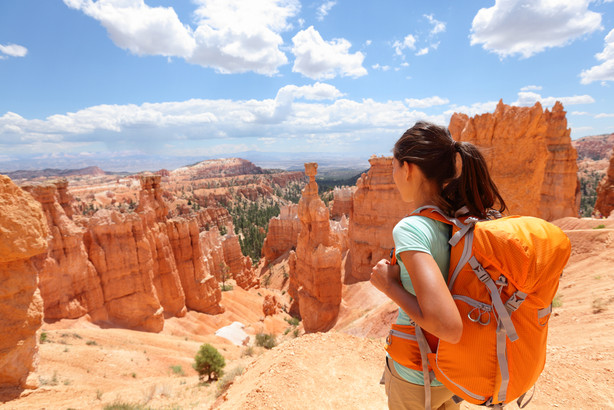 Other categories include the intensity level of the hike, distances, and whether there is a fee to enter those areas. Once you find the trail then you can check out trail photos, directions to trailheads, and details about the trail.
Take the bike to the hills
Last year the website began listing bike trails which can include strenuous mountain biking and leisurely rides. The search options include what type of bike to use and the technical aspects of the ride.
This also includes some of the iconic bike trails in Moab to the Bonneville Shoreline trails that stretch across the Wasatch Front, resting just above the valleys.
Go prepared
Once you've picked the right trail and type of exercise for your adventure, make sure that you and your family and friends are prepared to go out.
Here are some safety tips from the national park service. You can find more from the NPS' Hike Smart website:
Carry a headlamp on every hike, even short day hikes
Carry and drink plenty of water (a minimum of 1 quart every 2 hours)
Sturdy footwear with good traction might save an ankle
Minor/moderate health or medical issues can be easily exacerbated by hiking up the steep trails—know your limits and pay attention to how you're feeling
Stay on the established trail
When hiking in a group, each member of the group should carry some water and food in case the party becomes separated, and the group should make a plan for where to meet up (at the vehicle, at the trailhead, etc.) if the members become separated.
Visit the Healthy Hikes and Bikes app or website to start preparing for your summer outdoor adventures.
×