This archived news story is available only for your personal, non-commercial use. Information in the story may be outdated or superseded by additional information. Reading or replaying the story in its archived form does not constitute a republication of the story.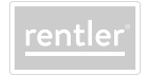 This article is sponsored by Rentler.com – simplifying your living with safe and convenient landlord and tenant leasing tools. Also offering renting tips on their Landlord Resources Center.
For decades, buying a home was the ultimate goal and renting was just a means to an end. However, experts say that thought process is changing.
It's no longer a matter of not being able to afford a house. Instead, renters are actively choosing to stay renters for longer periods of time. With that new mindset, it's no surprise that investing in rental properties is being touted as a low-risk way to grow your income and leverage assets.
Jason Hawkins, with the BEEbold Home Group, believes that everyone has the ability to buy a property if they plan carefully.
"Real estate is probably the best tool for getting into investing if you understand it," said Hawkins. "It's an easy and cheap way to get into the investing world….if you have a system."
There are several guidelines that investors can use to navigate the process of budgeting for, finding, and purchasing an initial rental property. Here's how to get started.
1. Prep your finances
Hawkins is a big believer that everyone should be able to buy property. To do that, you first need to take a look at your current financial situation. Hawkins says there are three areas to assess when you're applying for a home loan: your credit score, your income, and your assets.
Your credit score will outline any history of missed payments, your income will ensure that you can make future payments, and your assets will help you secure a better interest rate. In order to qualify for a conventional loan, first-time investors will want to get their credit score as high as possible. Lenders suggest that a score of 720 or above is ideal.
If you're a renter looking to make the leap to homeowner, it's a good idea to start building your credit through auto loans, credit cards, and reporting your rent payments.
2. Determine a budget
In order to start looking for an investment property, you need to set a clear budget based on margins and operating expenses. Hawkins advises individuals to set a goal of 10 percent returns and keep in mind everything you will have to cover.
Things like monthly mortgage payments, property tax payments, and maintenance fees will all be your responsibility as a homeowner. You will also be on the hook for any other costs like HOA fees, pest control, and insurance.
It's also important to factor in operating costs. According to Investopedia, operating expenses on your new property will be between 35 percent and 80 percent of your gross operating income. For example, if you charge $1,500 for rent and your expenses come in at $600 per month, that's 40 percent.
Finally, factor in any property management costs. While property managers can be a great asset to a first-time investor, Hawkins advises that you can also use free property management software that can collect rent and handle maintenance requests to keep your costs down.
3. Find your property
Start by determining which areas will offer the best investment properties. Compare rental properties, their neighborhood, and property sizes. Then, check rental listings in that area to get a feel for what the average rent price is for different types of properties.
Hawkins says it's essential to tap into industry knowledge before you make an offer on an investment property.
"Realtors get the inside scoop because they talk to other realtors," says Hawkins. "They'll give you information about the market and the area. If you're interested in investing, go find a realtor that will be your realtor for life."
To find a good connection in the industry, Hawkins suggests immersing yourself in the industry by going to seminars, asking your friends in the industry, and joining investment clubs with cheap or free memberships. If you live in Utah, Hawkins recommends SLREIA as an affordable option for real estate investing education.
Any agent you decide to go with should have extensive experience assisting buy-and-hold property investors. That way, they will be able to assist a first-time investor when it comes to expectations around making an offer and which negotiating tactics may work in different situations.
Once you actually start looking at properties, beware of anything that looks too good to be true. Price is never the number one thing, Hawkins cautions. Instead, you should look at the overall picture.
"As humans, we think a good price is a priority, but the best deal isn't always what you should go with," says Hawkins. "Either it needs too much attention, it's in a bad area with no growth, or you got a good price but now you can't increase your portfolio. That's when it's necessary to understand price."
---
"The best way to mitigate risk is to assemble a team to help you understand forecasting and potential mistakes you could be making. Treat it professionally from day one and you'll be successful."
---
Mistakes not to make
Once you actually fill your new place with tenants, Hawkins said there are a few mistakes he often sees that are easily avoidable. First, you need to know your contracts and stick to them.
"Understand that it's a business and you have to make unbiased decisions with data," said Hawkins. "Have rules that you won't break--if they have three days to pay rent, don't bend."
He suggests using tools like a background screening service and lawyer-approved forms to make sure you have all the facts and are protected by the documents you're signing.
The other crucial step is to have a long-term game plan.
"The best way to mitigate risk is to assemble a team to help you understand forecasting and potential mistakes you could be making," said Hawkins. "Treat it professionally from day one and you'll be successful."
×