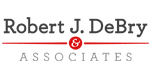 This story is sponsored by Robert J. DeBry—more than 200 years of combined experience practicing personal injury law.
Utah is home to 10 species of endangered animals, and eight more are threatened, according to the U.S. Fish and Wildlife Service. If you're like most Utah residents, you probably wouldn't recognize most of them if one showed up in your yard. There isn't much chance of that, however, because their extreme rarity is what got them on the list.
Although society argues about the value of some of these scarce animals, there is unquestionably a sadness and emptiness when a species disappears from existence. The Fish and Wildlife Service notes that while extinctions are part of the natural process, "scientific evidence strongly indicates that the current rate of extinction is much higher than the natural or background rate of the past. The main force driving this higher rate of loss is habitat loss."
In the Endangered Species Act of 1973, Congress declared these plants and animals to have "esthetic, ecological, educational, historical, recreational and scientific value to the nation and its people."
While residents of Utah might sometimes disagree over the methods of protecting endangered wildlife, no one wants to see them disappear. Here are the current Utah animals the federal government considers endangered or threatened.
Endangered
Kanab ambersnail: This small (less than 1 inch) mollusk is found only in some ponds near Kanab and in a spring near the Colorado River in the Grand Canyon, according to the National Park Service.
California condor: Once extinct in the wild, these enormous birds were reintroduced in 1992 and were subsequently established in northern Arizona. Today a population of more than 70 resides in southern Utah and northern Arizona, according to the Utah Division of Wildlife Resources.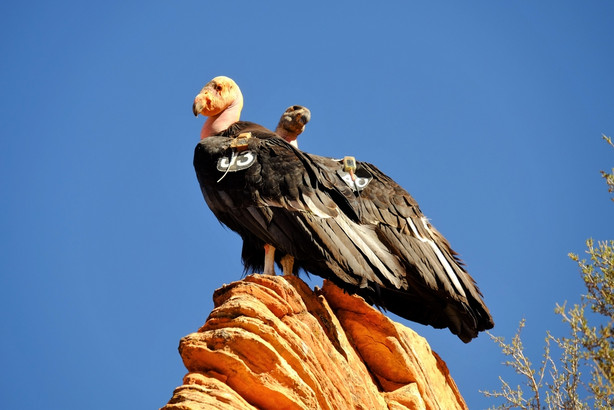 Southwestern willow flycatcher: This small bird lives along waterways in southern Utah, particularly near the Virgin River. It so closely resembles other flycatcher varieties that even among experts the most accurate method of identification is its unique call.
June sucker: Today, federal, state and local agencies are involved in helping the recovery of these rare fish that are native only to Utah Lake. The name comes from their trait of spawning in June in the Provo River.
"Small populations of June sucker have been established in a few other locations, such as Red Butte Reservoir above Salt Lake City, as temporary refuge to guard against a catastrophic loss in Utah Lake," according to information for the Utah Reclamation Mitigation and Conservation Commission.
Bonytail chub, humpback chub, Colorado pikeminnow and razorback sucker are all ancient fish native to the Colorado River and tributaries like the Green River. Dams and changes in natural river flow hindered successful spawning. Today these fish are raised in hatcheries, and efforts are underway to bolster the natural populations.
Virgin River chub and woundfin are both minnows found in the Virgin River in Utah. Historically, both had larger ranges, and efforts are being made to expand populations to other areas.
Threatened
Western yellow-billed cuckoo is a migratory visitor to Utah and other parts of the West, where it breeds along mountain river systems.
Canada lynx: Although widely distributed across North America, this cat is rarely seen in Utah. U.S. Forest Service researchers found lynx hairs during a 2002 survey in the Manti-LaSal National Forest.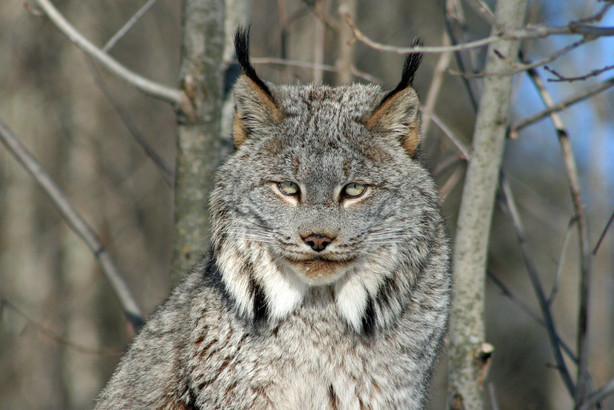 Mexican spotted owl: This elusive hunter can be found in southern Utah and in Zion National Park, according to the National Park Service.
Utah prairie dog: While prairie dogs remain a common sight in much of the Western U.S., this specific variety lives only in southwestern and central Utah. According to the Utah Prairie Dog Oversight Group at Southern Utah University, today it occupies just 10 percent of its historical range.
Gunnison sage-grouse: Utah has two species of sage-grouse, and the smaller Gunnison sage-grouse survives only in southwestern Colorado and a small adjacent area in Utah.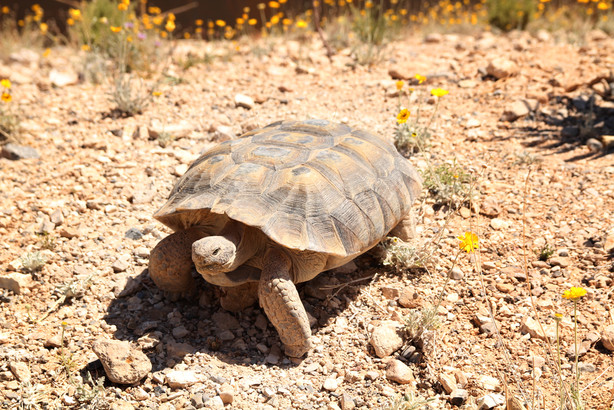 Desert tortoise: With a range that extends into Utah's Dixie, this slow-moving reptile spends up to 95 percent of its life underground to avoid the scorching desert sun, according to the Fish and Wildlife Service. Its lifespan is roughly the same as that of humans, surviving up to 80 years and reaching sexual maturity between 15 and 20.
Greenback cutthroat trout: A small population of these rare fish was discovered in the LaSal Mountains near Moab in 2009. The state fish of Colorado, greenbacks were thought to be extinct until researchers discovered some survived in remote mountain streams.
Lahontan cutthroat trout: This is another fish believed to be extinct until a remnant group was uncovered in the Pilot Peak Mountain Range in Box Elder County in the late 1970s. Thanks to that discovery, hundreds of thousands of these fish are raised and released each year in their historic range, reports the Fish and Wildlife Service.
Utahns are fortunate to live in a state with diverse environments, climates and wildlife. We hope that with the proper protection and care, these animals will still be around for future generations to enjoy.
If you've been in an accident and need legal advice or representation, please contact Robert J. DeBry & Associates.
×