This archived news story is available only for your personal, non-commercial use. Information in the story may be outdated or superseded by additional information. Reading or replaying the story in its archived form does not constitute a republication of the story.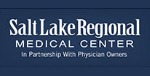 This story is sponsored by Salt Lake Regional Medical Center.
Winter is full of family fun and holiday gatherings, but according to established trends, it's also a high-volume time for emergency room visits. Holidays are always a busy time for hospitals because people have time off work, often resulting in more accidental falls and sports-related injuries.
Winter weather also presents many dangers that could result in a trip to the ER. From bad roads to poor air quality, winter can be a risky time for Utahns.
Read on to find out the most common reasons for a wintertime emergency room visit, and how to reduce your risks this winter:
Respiratory problems
National statistics from as recently as 2013 cite a cough as the third most common reason for an emergency room visit. Although a cough is often no reason for alarm, shortness of breath and difficulty breathing are. Past and recent studies on the air quality during inversions have linked bronchitis and asthma to poor air quality and an increase in hospital visits.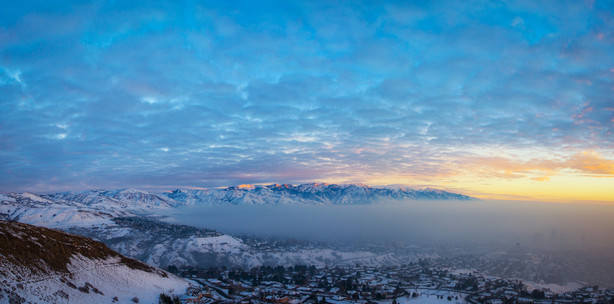 Respiratory illnesses can also cause secondary issues, so it's important to stay on top of your symptoms. If you have a normal cough or cold, an appointment with your primary care physician is the best option. But if you start to notice a real difficulty breathing, it may warrant an emergency room visit.
Stay indoors on low air-quality days and avoid heavy exercise. As for reducing the pollution problem, carpool whenever possible and look for further ways to help clear the air.
Stomach and abdominal pain
According to a 2013 Centers for Disease Control and Prevention report, emergency departments hosts thousands of visits per year, but the most common reason or complaint for these visits is abdominal pain. Around the holidays is also a common time for symptoms like nausea and vomiting because of food-borne illness and various stomach bugs. Gastrointestinal distress is not uncommon due to overindulging in holiday sweets and foods, although it usually doesn't demand an ER visit.
Do your best to wash your hands and consume foods that have been properly refrigerated and prepared. As long as you're able to avoid illness and eat sensibly, you can reduce your risk of an emergency room visit.
Pain and injury from falls
Accidental falls and back injuries are common around the holidays; lifting heavy objects and decorations, falling from roofs and ladders while hanging lights and slipping on icy areas are all causes of wintertime mishaps.
Each year, 2.8 million people are treated in emergency rooms for injuries from falls and more than 800,000 of those are hospitalized, according to the Centers for Disease Control and Prevention. The total health care costs of these injuries is more than $34 billion.
Among adults 65 and older, falls are the leading cause of fatal and nonfatal injuries. The CDC reports more than 27,000 older adults died from falls in 2014 and slippery and icy conditions increase the risk of serious falls.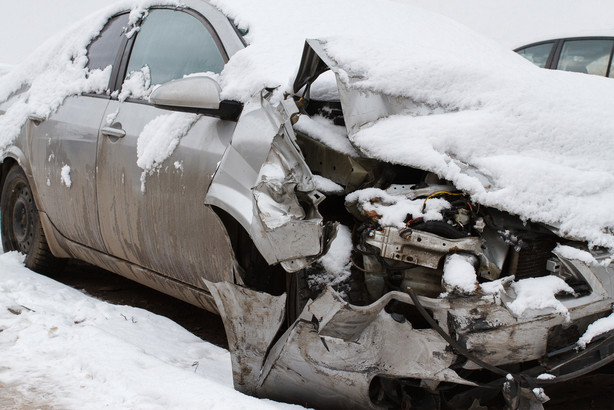 Car accident injuries
Broken arms, legs and other related injuries are another common reason for an emergency room visit. Although sports mishaps may cause basic orthopedic injuries, car accidents are the most common culprit. Winter weather results in wet and icy roads with poor visibility, and drivers are also often in a hurry. But as important as Christmas shopping or getting to your work party on time may be, it's still more important to drive safely.
Use common sense and preparedness to reduce your risk of injury. Avoid driving in extreme weather conditions like a blizzard or ice storm. Monitor the weather before planning an extended trip. Also, ensure that your vehicle's windshield wipers, defrost features, antifreeze and engine are functioning before going out on the road. Drive defensively, especially during bad weather.
Sports-related injuries
If you engage in contact sports, wear protective gear and be careful. Most injuries can be prevented, and a little bit of extra care goes a long way. Injuries and their severity vary based on the activity, but sports like skiing and snowboarding usually present an increased risk, so be wary when choosing your next holiday activity.
As you consult the above list, be aware of the common causes of these issues and how you can avoid them. Winter can be an enjoyable time for everyone if people take the necessary precautions. If you're looking for a reputable hospital or emergency room this winter, choose Salt Lake Regional Medical Center.
×