Estimated read time: 4-5 minutes
This archived news story is available only for your personal, non-commercial use. Information in the story may be outdated or superseded by additional information. Reading or replaying the story in its archived form does not constitute a republication of the story.
For most people, memories of Christmas are intertwined with the scents and tastes of amazing holiday foods, desserts and treats. While most people today have never tasted chestnuts roasted on an open fire or figgy pudding, there is no shortage of main dishes, desserts and treats associated with Christmas.
People living in the Middle Ages had relatively bland diets. Dried fruits like lemons or apricots and exotic spices like mint, cinnamon, nutmeg and ginger were rare and costly and were reserved for a special occasion--the Yule holiday. So while you might not appreciate fruitcake now, back in the day it was an amazing treat.
Many of our Christmas food traditions have their roots in those earlier times. The appeal of holiday traditions, however, is that we all have the opportunity to adopt and create traditions unique to our own families.
As Christmas approaches, here are some traditional treats and some modern variations you might want to try with your family. If you don't want to cook, you can also find seasonal culinary delights at Chuck-A-Rama.
Holiday ham
Centuries before the pilgrims allegedly ate turkey at the first Thanksgiving, ham was the preferred main course for Yule celebrations in Scandinavia, reports skandland.com. In northern climates, the return of longer days was a celebration worthy of sacrificing a boar, which also became the centerpiece of the feast.
Yule was a winter solstice event that lasted 12 days (as in the 12th day of Christmas, etc.). To encourage Scandinavians and other Germanic people to accept Christianity, historians believe religious leaders adopted ancient Yule traditions. The Vikings also gave us Christmas trees, elves, mistletoe and Yule logs.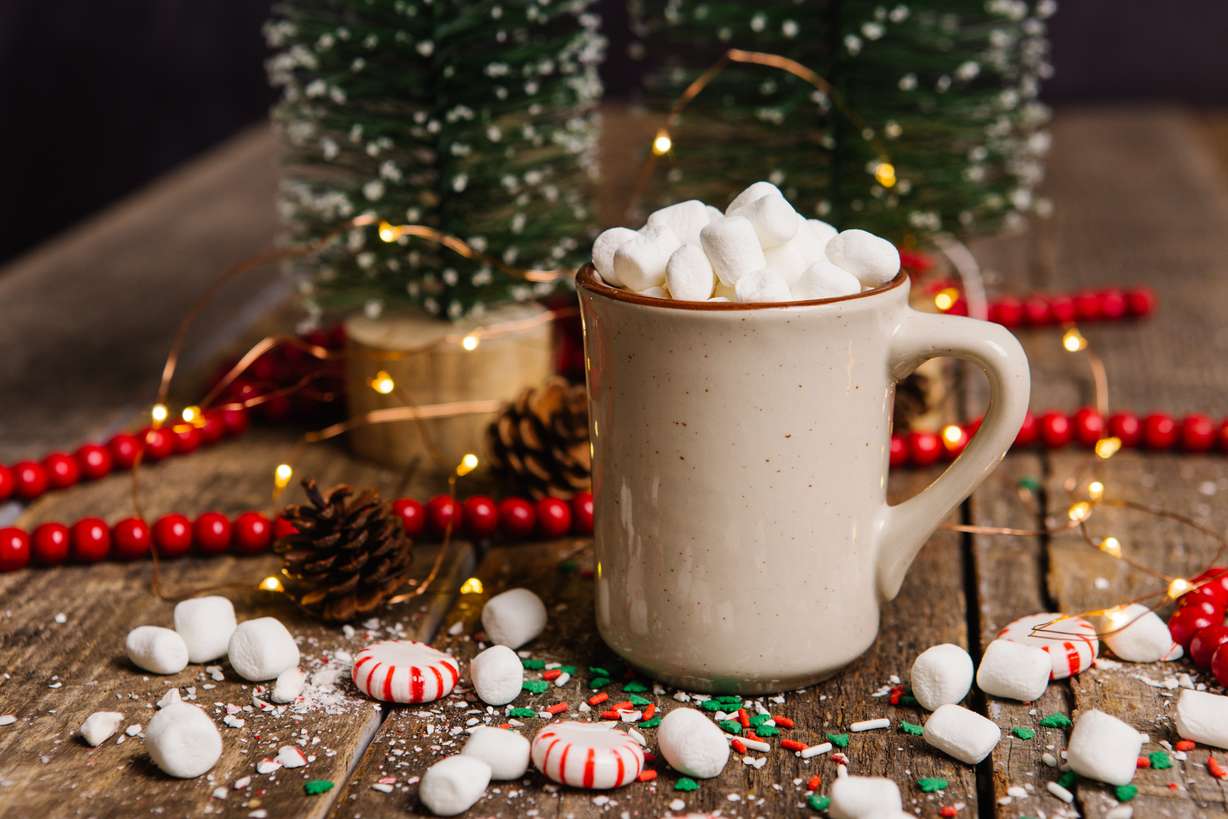 Peppermint candy canes
"According to folklore, the shepherd's crook-shaped candy cane originated around 1670, the invention of a German choirmaster as an enticement to keep young singers quiet during services," reports thespruce.com. The colored stripes were added after 1900 to identify different flavors.
While this traditional candy is popular by itself, it can also be used as an ingredient to provide a holiday flavor to other treats. Crushed candy canes can be added to hot cocoa to add a minty zing or sprinkled over ice cream. Stir the pieces into a batch of delicious divinity (see here for a recipe).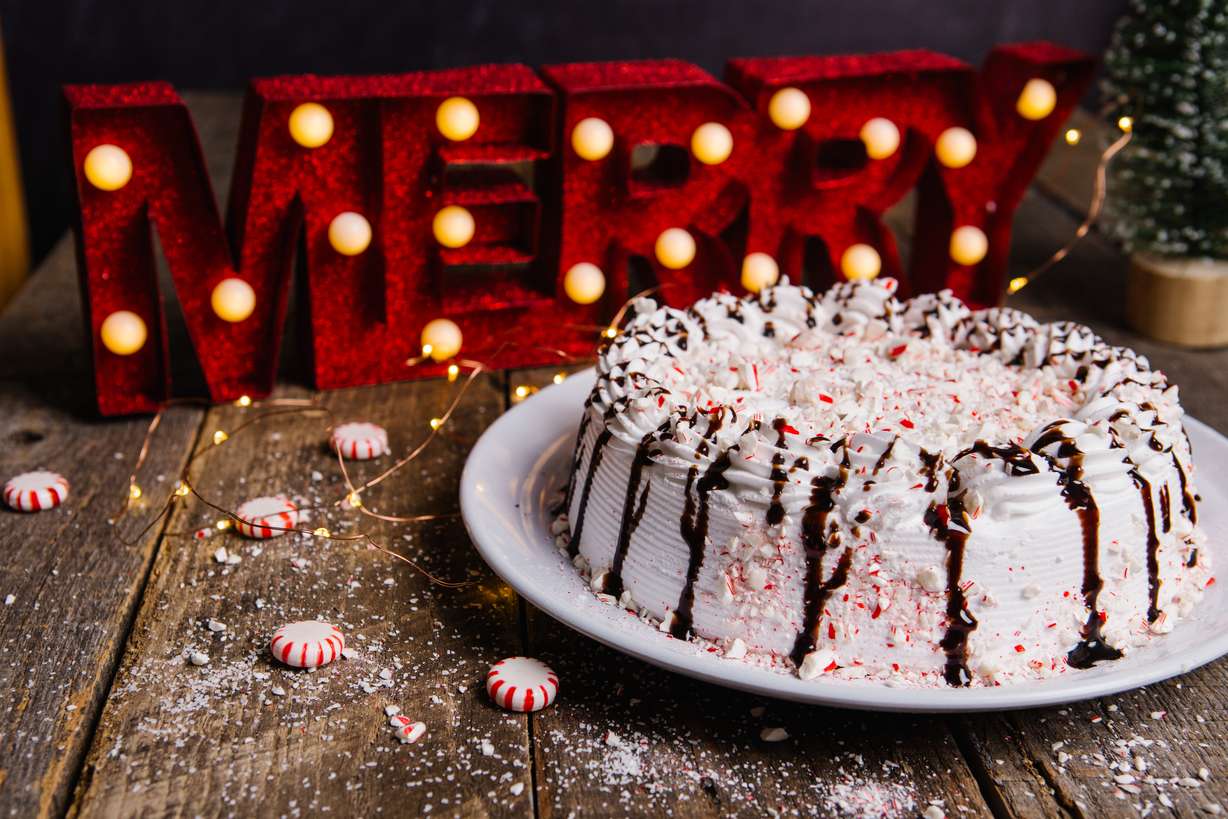 You can also add crushed candy canes to the frosting on sugar cookies or on a white cake to turn it into a Christmassy classic. Or have some fun making peppermint crunch popcorn pops.
Treats for children
Few love Christmas more than children. Even so, younger children don't always appreciate the unique flavors (or the preparation efforts) of some Christmas treats like gingerbread, peanut brittle, toffee, fudge, truffles, pralines, etc. Here are some easy-to-make treats that will satisfy the palate of most children.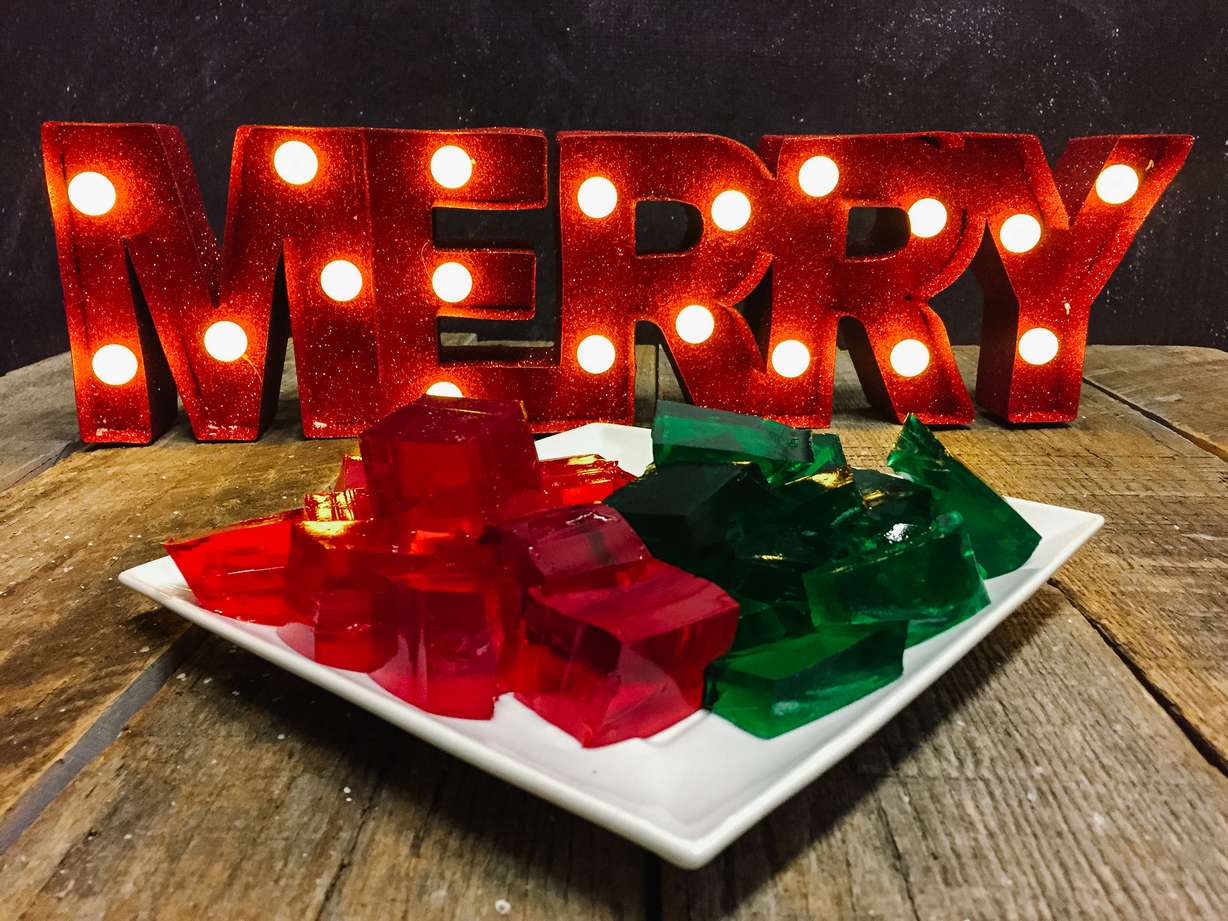 Tasty Christmas colors
For picky eaters that like plain Jell-O, one fun idea is to make green and red varieties, then cut them into small squares. Or, let the Jell-O set in a cake pan or shallow dish and use Christmas cookie cutters to cut holiday shapes.
Gooey, crispy goodness
Most children like crispy rice marshmallow squares. You can top any recipe with red, green and white sprinkles to add a holiday touch. If you're truly daring, you can even add red or green food coloring to make the squares even more colorful.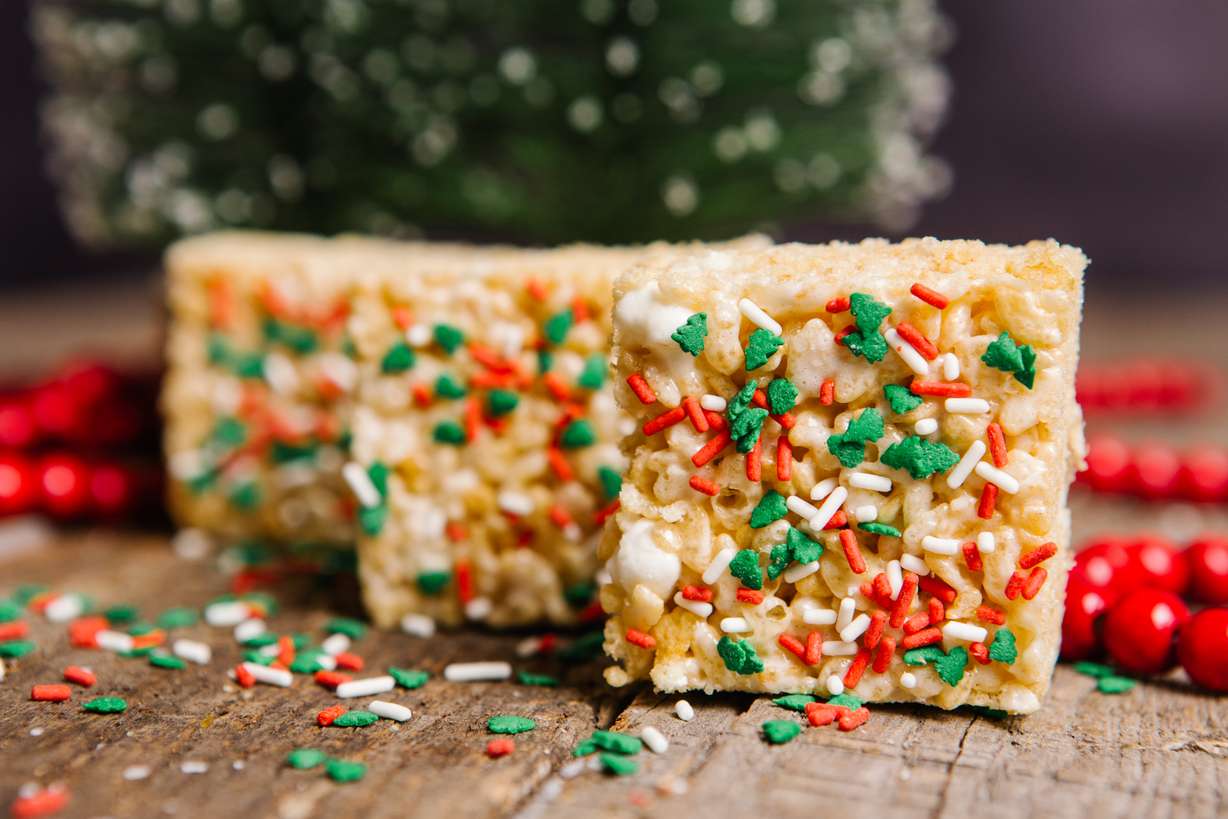 Sugar cookies
Children love to make sugar cookies and to decorate them with icing after they are done. It can be a hassle, though, to try and deal with multiple colors of icing. This recipe from Better Homes and Gardens suggests making trees, covering them all with white icing and then use different types of sprinkles for decoration.
Chocolate-dipped pretzels
Here is an easy recipe for pretzel rods dipped in white chocolate and decorated with sprinkles. If you want to make this treat even more festive, skip the pretzels and dip candy canes instead. Or do both, because you can never have too many kinds of Christmas treats.
One more idea
Christmas can be stressful for moms and dads with lots to do and too little time. Take a break and make everyone even happier this Christmas season by enjoying a meal or two at Chuck-A-Rama. You'll find a wide range of food choices (including some holiday specialties) to satisfy adults and children of all ages.
×