Estimated read time: 5-6 minutes
This archived news story is available only for your personal, non-commercial use. Information in the story may be outdated or superseded by additional information. Reading or replaying the story in its archived form does not constitute a republication of the story.
Mental Health
While it is important to focus on your physical health — it is equally important to look after your health of your mind. Behavioral health problems can also manifest in physical symptoms. The goal towards wellness includes mind, body and soul.
Approximately 1 in 5 adults in the U.S experiences mental illness in a given year. It's a serious issue that costs America $193 billion in lost earnings annually, according to the National Alliance on Mental Illness.
Bring up any questions you have to your family doctor. He can be a great resource for help.
Anxiety
Anxiety is a normal part of life. But anxiety disorders are different from everyday worries. These disorders include:
Generalized anxiety disorder (GAD)
Obsessive compulsive disorder (OCD)
Panic disorder
Post-traumatic stress disorder (PTSD)
Social anxiety disorder (SAD), also called social phobia.
Although the cause of anxiety disorders is uncertain, there are steps you can take to reduce the impact of symptoms and prevent anxiety attacks. These steps include:
Asking your healthcare provider for help early
Learning to carefully manage your time and energy to reduce stress
Getting enough sleep and exercising regularly
Keeping a journal to understand what triggers your anxiety
Avoiding substances like alcohol, drugs, caffeine and nicotine.
Depression
Depression is a common mental illness that impacts a person's feelings, thoughts, behavior, and quality of life. More than 15 million Americans suffer from depression. It is estimated that at least one in six people will suffer from depression or a related illness at least once in their lifetime, meaning it is likely that either you or a loved one may face this challenge at some point.
Depression can be overwhelming to face alone. However, by recognizing the signs and understanding the side effects, you will be more able to recognize this behavioral condition in yourself and others and seek help from your healthcare team.
Many of the signs and symptoms of depression may indicate temporary sadness or setback; however, when three or more of the symptoms persist for two or more weeks, you should consult with your doctor. Ongoing and lingering feelings of sadness, anxiety, or emptiness are among the most common symptoms, often accompanied by a loss of interest in activities that you normally enjoy.
If you suffer from depression you may notice a change in your sleep patterns, experiencing difficulty sleeping or oversleeping more than usual. Those struggling with depression may feel guilty, worthless, and helpless, and have difficulty concentrating on tasks, remembering things, or making decisions. The most serious sign of depression is thoughts of death or suicide. If you are someone you know has made suicide attempts or is contemplating suicide, seek professional medical help immediately.
Suicide
Suicide affects the lives of hundreds of families from the Intermountain West each year. Know the signs that someone is at risk for suicide and get help if you experience them or see them in someone else. Help is available 24 hours a day—see the resource list on the back of this handout.
The National Suicide Prevention Lifeline lists these signs that someone is at risk:
Withdrawing from friends, family, or society
Feeling anxious or agitated, being unable to sleep, or sleeping all the time
Experiencing dramatic mood changes
Talking about wanting to hurt or kill one's self
Looking for ways to kill one's self by seeking access to firearms (guns), pills, or other means
Talking or writing about death, dying, or suicide, when these actions are out of the ordinary for the person
Feeling hopeless
Feeling rage or uncontrolled anger — or seeking revenge
Acting reckless or engaging in risky activities, seemingly without thinking
Increasing alcohol or drug use
Seeing no reason for living or having no sense of purpose in life.
If you notice any of these signs in yourself or someone else, call and get help.

In a crisis, you can use these resources:

Safe Utah app which connects to local crisis lines.

Lifeline: 1-800-273 TALK (8255) A 24-hour, toll-free crisis hotline that links callers to a nearby crisis center www.suicidepreventionlifeline.org

National Suicide Hope Line: 1-800-784-2433 Connects callers to the crisis center nearest to them www.hopeline.com

NAMI Utah: 1-801-323-9900 or 1-877-230-6264 Connects you to local resources www.namiut.org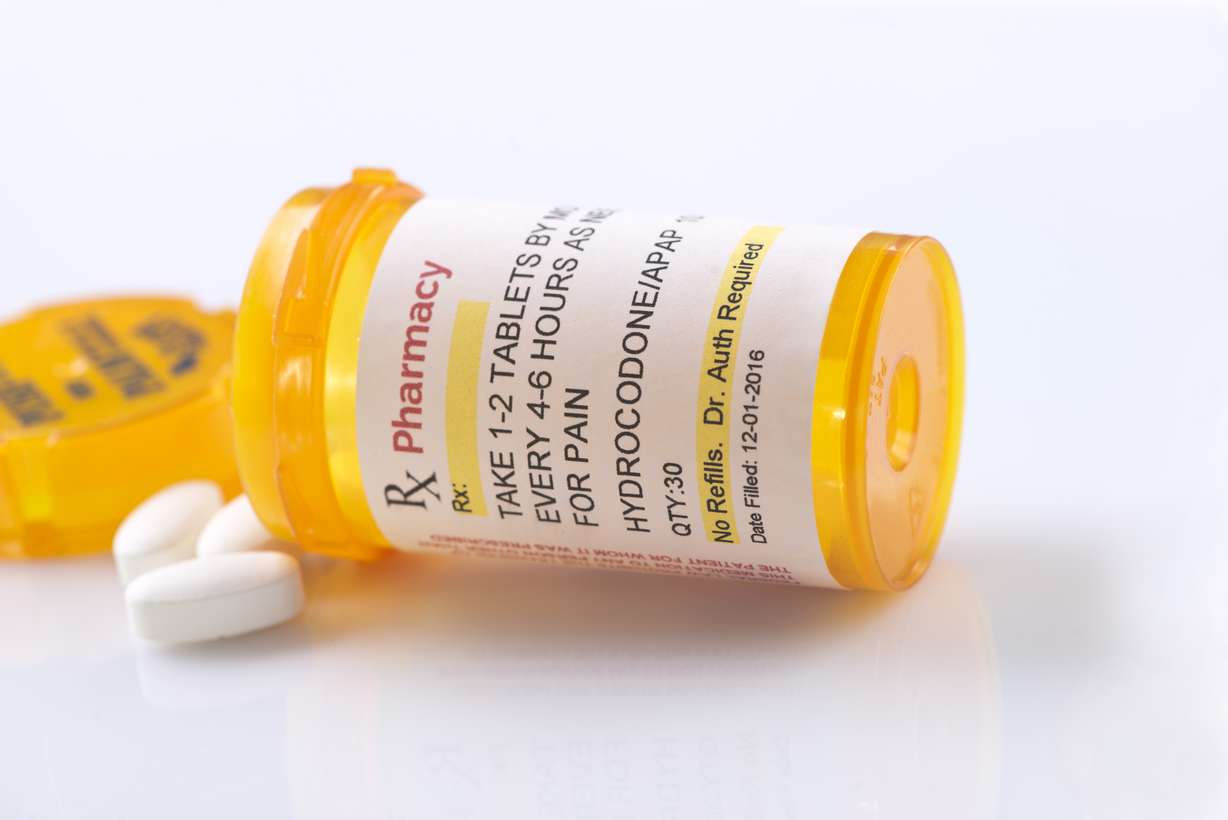 Opioid Dangers
Every day, 91 Americans die from an opioid overdose (this includes prescription opioids and heroin). More than 140 Americans die daily from drug overdoses of all types. Two of these Americans are Utahns.
More than 33,000 people died from opioids in the United States in 2015.
A prescription opioid is involved in nearly half of all opioid overdose deaths.
Eighty percent of people who use heroin started with prescription opioids.
President Trump recently declared the opioid epidemic a national emergency
From 2013 to 2015, Utah ranked seventh highest in the U.S. for drug overdose deaths, outpacing deaths due to firearms, falls and motor vehicle crashes. Utah is the only western state that is consistently in the top 10 for opioid overdose deaths.
Some studies have shown that two-thirds of all opioids misused and abused come from family members or friends.
Naloxone is offered in Intermountain pharmacies which can reverse a life-threatening overdose of opioids.

Safe drug disposal

Leftover and unused medications can be a danger to children, animals and for potential abuse. You can dispose any unused medications at any Intermountain community pharmacy. More than 15,000 pounds have been disposed of since 2015. There are also additional drop boxes at numerous city halls, health departments and police stations. To find the nearest drop box for you, visit useonlyasdirected.org.

×