Estimated read time: 1-2 minutes
This archived news story is available only for your personal, non-commercial use. Information in the story may be outdated or superseded by additional information. Reading or replaying the story in its archived form does not constitute a republication of the story.
SALT LAKE CITY — While Nike has some wild plans for the Jazz's third and fourth uniforms, the first two revealed won't ruffle any feathers.
That's because the new Nike editions for the 2017-18 season are substantially similar to the white and blue jerseys the team used last season that were made by Adidas.
There are two minor changes, though:
The neck striping has been simplified. Where the necklines on last year's uniforms featured both gold and blue (on the white jersey) and gold and white (on the blue jersey), the new Nike uniforms go for simple blue (on the white jersey) and gold (on the blue jersey) necklines.
"UTAH" was removed from the waistband on the back of the shorts. That's a welcome change, as it was always a bit awkward in terms of placement.
Beyond that, there are two changes we already knew about: the Nike logo placed on the top of every NBA jersey this season, and the 5 For The Fight sponsorship logo by Qualtrics.

The Nike uniforms also have a slightly different cut than the Adidas ones and are said to allow "increased mobility." They're made out of 100 percent recycled polyester, and each uniform is made from about 20 recycled PET bottles.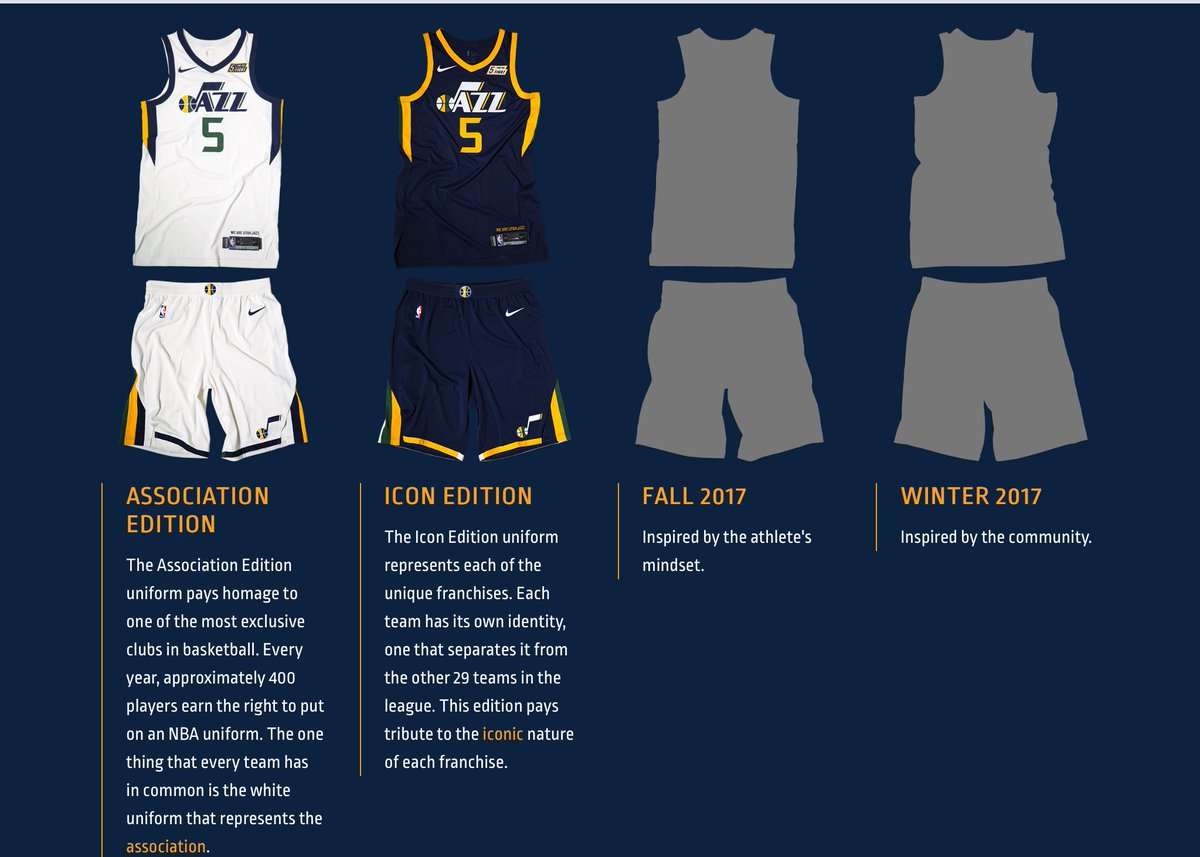 More changes are coming to the third and fourth jersey for the Jazz. The third jersey will be released in the fall, and the fourth in the winter once the season has begun.
×
Most recent Sports stories