Estimated read time: 4-5 minutes
This archived news story is available only for your personal, non-commercial use. Information in the story may be outdated or superseded by additional information. Reading or replaying the story in its archived form does not constitute a republication of the story.
SALT LAKE CITY — Football is back this week with the University of Utah kicking off fall camp on Friday.
Fall camp comes a week earlier this year after the NCAA adopted a new policy in April that eliminates two-a-day practices, citing safety reasons. The change allows for an extra week of practices to make up for the lost time.
Utah is heading into its seventh season in the Pac-12 with significant turnover for both its offensive and defensive teams. The university had a record eight players drafted to the NFL, including first-round pick Garett Bolles. As a result, Utah has only a few weeks to put together an effective starting unit.
The following are four storylines coming into this year's fall camp.
It's the offense, stupid!
This feels like a perennial storyline coming into each season. The problem is the offense continues to find ways to beat itself each season while only marginally improving. Production has been limited and games are blown after the offense stalls. Could this be the year things change?
New offensive coordinator Troy Taylor seemingly embodies the type of offense Kyle Whittingham has spoken about wanting over the years — a multifaceted, quick offense that can hurt defense with deep routes while hashing it with a strong running game. But with essentially new personnel in almost every position, is it too much to ask for a renewed offensive strategy in Taylor's first season?
One plus in Taylor's corner is that he is a bona fide quarterback coach, having played and coached the position, and can give the position a much-needed boost, particularly in helping his players understand defensive schemes. Incumbent starter, Troy Williams, will battle it out for the starting role his senior season against guys more than capable of replacing him.
Sophomore Tyler Huntley, who showed off his skills in last season's Foster Farms Bowl, and Alabama transfer Cooper Bateman will each get equal reps to start camp. Williams is expected to remain the starter, but a new offensive coordinator and scheme may suit the skill set of someone like Huntley better.
Once again, all the attention will be on the quarterback.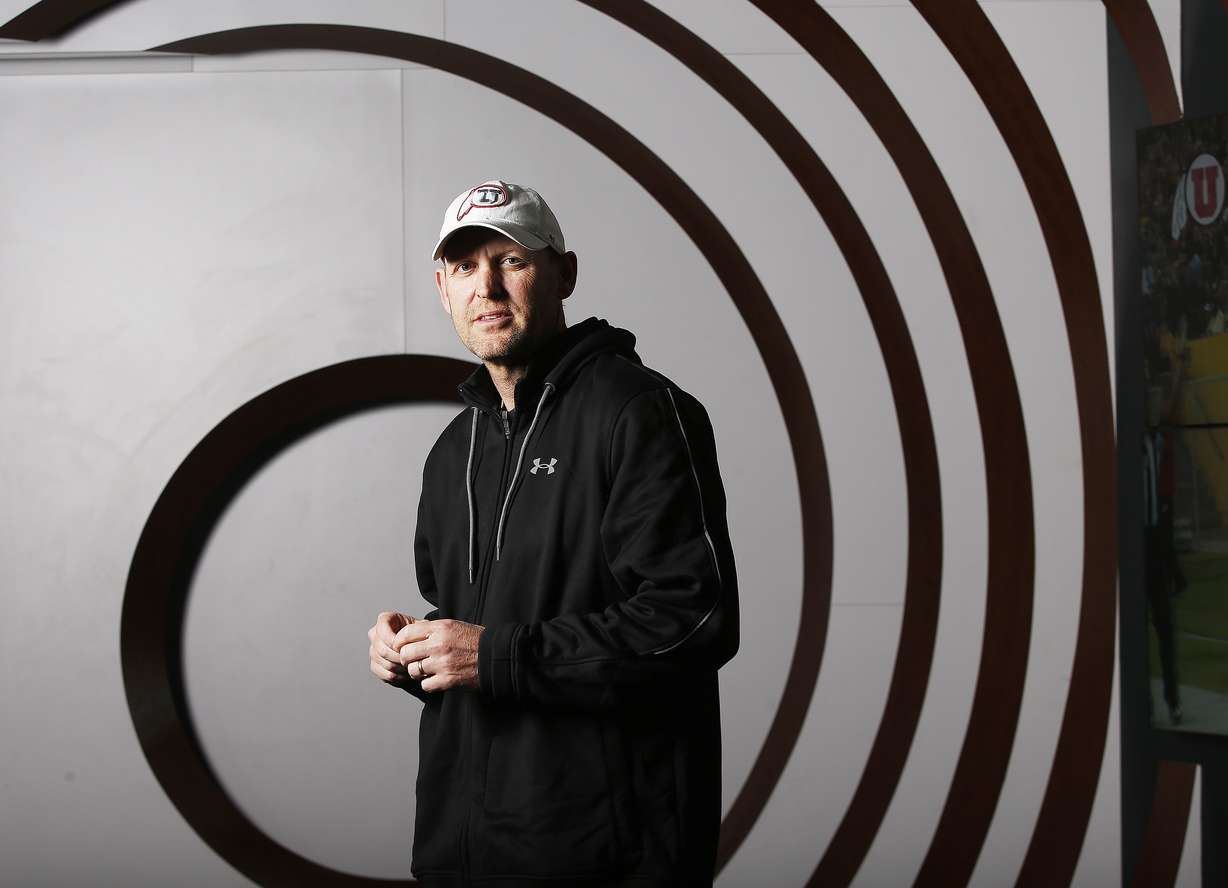 Building an offensive wall
Although the quarterback position will garner most of the attention in fall camp, the least talked about position group — the offensive line — could be the most integral to Utah's overall success this season. The only returning starter is right tackle Salesi Uhatafe, who was previously at right guard.
Slated to start in the four remaining positions are Jackson Barton at left tackle, Darrin Paulo at left guard, Lo Falemaka at center and junior college transfer Jordan Agasiva at right guard. Of this group, Barton and Falemaka have the most experience on the line at Utah, but in limited minutes.
Agasiva was a highly talked about recruit and could make a significant impact to the line, but time will tell. Whittingham will put the five best players out on the field and will likely change up the positions in camp to find the best fit. Don't be surprised to see some movement in this position group.
Production in the secondary
Never question the defense under Whittingham and his talented coaches Morgan Scalley and Sharrieff Shah. But can that continue to hold? The secondary lost nearly everybody last season, with safety Chase Hansen as the lone starter in the backfield.
Hansen will undoubtedly continue to be an impressive player as he thwarts opposing offenses, but he's only one man. Junior college transfer Corrion Ballard is expected to provide a big boost at free safety but is inexperienced in Division I football. In spring, Ballard delivered hard hits and appeared seasoned for the role, but the competition in Pac-12 play is steep with little room for error.
The cornerback and nickelback position will be the most questionable aspect of the defense coming into camp, solely from the lack of starting experience with the group. Utah lists Julian Blackmon and Nygel King as potential starters for the right corner and Casey Hughes, Tyrone Smith and Jaylon Johnson as potential starters for left corner.
Players coming off injury
Utah had a spell of injuries last season, taking out key players for much of last season due to season-ending injuries. However, several of those players will return this fall as they look to resume starting spots.
Defensive end Kylie Fitts, tight end Siale Fakailoatonga and running back Armand Shyne each return to the lineup as projected starters for their respective roles. Fitts should continue to be the disruptor of opposing offenses, but Fakailoatonga and Shyne don't quite have a guaranteed starting spot coming into camp.
Shyne was starting to make a name for himself last season, rushing for 373 yards and four touchdowns, but suffered a season-ending injury. Shyne was a strong runner and seemed capable of taking the most reps, but Zack Moss and Devonta'e Henry-Cole, who had a strong spring, will look to earn minutes as well.
Fakailoatonga was the projected starter coming into last season, but a season-ending injury sidelined him all season. Utah's offense could be boosted by a strong tight end and should find some success should Fakailoatonga be able to resume his role.
×
Most recent Sports stories