Estimated read time: 3-4 minutes
This archived news story is available only for your personal, non-commercial use. Information in the story may be outdated or superseded by additional information. Reading or replaying the story in its archived form does not constitute a republication of the story.
OAKLAND, Calif. — From growing up in Arizona to becoming a collegiate baseball player, then making his way through the minors and into the MLB, Jaycob Brugman is living his childhood dream. The former BYU Cougar is fulfilling his goal, playing for the Oakland Athletics in the MLB.
Brugman played for BYU from 2011-13 but knew that, as soon as he was eligible for the draft, he would take his chance to chase after the goal of pro-ball.
"It has been my goal and dream my whole life. Ever since I was a kid I wanted to be drafted and go play pro-ball," Brugman said. "I didn't know when or which round (I would be drafted), but my mind was already made up before the draft even started. I knew I was just going to go, no matter what."
In 2013, Brugman was drafted to the A's organization and has spent the past few seasons playing for the A's farm teams in Vermont, California, Wisconsin, Texas and Tennessee.
"You hear about these minor league stories, and you hear that the life is crazy, but you don't really understand until you do it," Brugman said.
Although the former Cougar is only 25, he said there were times he questioned his chance of getting to the MLB.
"Baseball is such a hard game, and it's so up and down," he said. "There are times you think you are going to be a Hall of Famer, and then there are times that you think you are never going to play again. That is why it is such a mentally hard game. You have to keep that even keel and know that you are good enough and keep plugging away every day."
His hard work paid off when he was told he was going to be called up to the A's 25-man roster.
"It was awesome," Brugman said. "I was surprised. I didn't see it coming and, when one of my coaches from triple-A told me, it was a whirlwind of emotions. I was so happy, I was crying because it was my dream and everything I worked for. It was such a big deal, and I was just really grateful for the opportunity."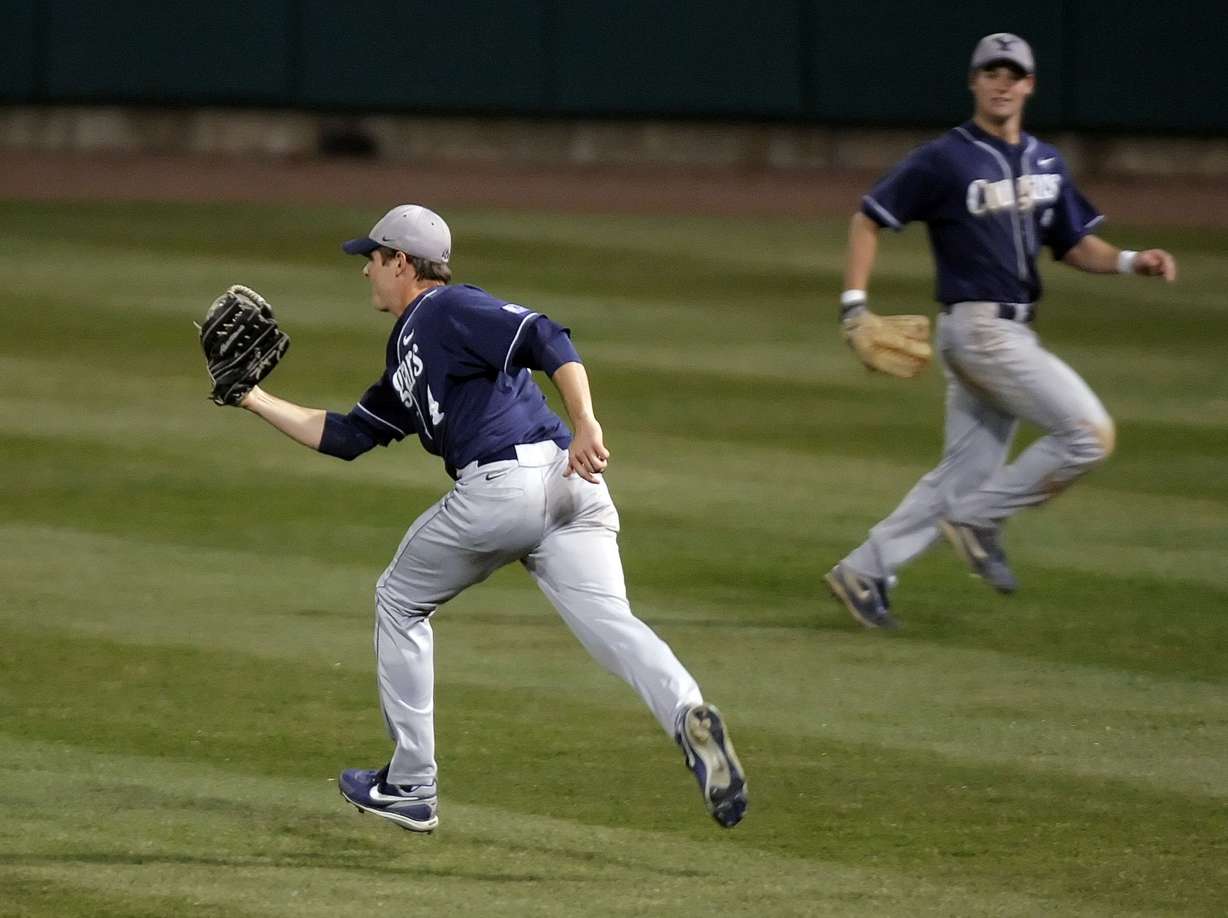 He made his major league debut June 9 and has played in 29 games for Oakland. He's had 22 hits, eight RBIs and is batting with a .239 average. He also has two home runs on the year, one of which was a historic home run June 24, when he and two teammates hit their first major league homers in the 10-2 rout of the White Sox.
Brugman is grateful for the chance he had to play at BYU under former coach Vance Law and current coach Mike Littlewood.
"I couldn't have asked for two better coaches to have in college," Brugman said. "Coach Law was the one that recruited me, called me, and he got me to BYU and that alone I am thankful for. ... (He) had a lot of experience in the major leagues, and he knows what's going on.
"Coach Littlewood is more of a pusher, and he drives you to do your best and to do the right thing. They both brought two different sides to the game, and it was the perfect combination to have in college and for getting ready for pro-ball."
Still fresh to majors, Brugman said he has a long way to go and wants to accomplish a lot in his baseball career. He wants to stay in the MLB as long as he can and hopes to help his team make it to the playoffs.
Brugman and the A's have a short break for the MLB All-Star week, then will be back at it as they take on the Cleveland Indians on Friday. Lindsey Peterson is a Brigham Young University student studying broadcast journalism. Contact her at lindspeterson4@gmail.com or on Twitter @LindsPetey.
×