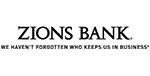 This story is sponsored by Zions Bank.
Money regrets: most of us have them. According to a recent Bankrate survey, the top regret Americans share is not saving for retirement early enough. It's not too late -- gift yourself those beautiful retirement days of lounging on beaches or reading books on a porch swing all day by managing your finances wisely today. Here's what you can do now to plan your financial security in the future.
In your 20s . . .
Contribute to the retirement plan provided by your employer
The big idea at this stage is simply to get something put away for retirement. Even just 5 percent of your income plus whatever your employer matches could add up big time in the long run.
The Washington Post explains the idea behind retirement investing like this: "Someone who saves money for 10 years starting at 25, assuming steady growth, will retire with more than someone who starts at 35 and saves for the next 30." That's even considering that you're likely making less at 25 than you will be at age 35.
Pay off debt, starting with those with the highest interest rate
Debt is an anchor around your financial neck that could weigh down your credit score and your bank balance for years to come. Starting with your highest interest rate debt (usually a credit card), pay it off and keep it off.
Build your credit score
Having a decent credit score could be the difference between qualifying for a good rate on your home mortgage or getting denied a loan altogether. Paying your bills on time, keeping a good amount of credit available and avoiding a lot of hard pulls on your credit report can keep your score in the green.
In your 30s . . .
Evaluate your emergency fund
By this time you hopefully have enough extra room in your budget to build up and maintain an emergency fund for your family. Aim for enough to last you six months should you lose your main source of income, but even a three-month stash would be a welcome safety net for your family and your peace of mind.
Speak with an investment professional
You're still far enough away from retirement that you could take some risks with your investments, but unless you're a financial advisor, you should get some advice from a certified professional before jumping headlong into the world of stocks, bonds and trading.
Save for your children's education
Saving up for your children's college education is a bit like saving for retirement. The earlier you start, the more time your interest has to compound and the more options you have for long-term savings. Talk to a banker about opening a college savings account in your child's name to find out your options are. Some accounts offer higher rates of return if the money is guaranteed to be used for educational purposes only.
In your 40s . . .
Consider long-term disability insurance
One of the biggest unknown factors of your later years is how healthy you'll be. Even perfectly healthy people may fall victim to chance accidents that could prevent them from working for months or years during a prime earning age. Long-term disability insurance offers the promise of some income during your disability, but its cost rises the older you are when you get it. Signing up in your 40s will get you a lower premium than if you wait a few years before taking the plunge.
Ask for a raise
If you've been an important asset to your company for years, don't be afraid of going to your boss with a well-conceived argument on why you deserve to earn more. When you get that raise, hold onto the extra you earn and save it away. Your retirement self will thank you.
Boost your retirement contributions
Retirement might seem just around the corner, but you've still got years of earning potential which could be contributing to your retirement fund. If the last time you updated your retirement contributions was in your mid-30s, you probably have more you could invest. You could also think about opening other retirement accounts, like a traditional or Roth IRA.
In your 50s and beyond . . .
Don't dip into your 401(k) prematurely
With children in college, getting married and buying houses, it might be tempting to dip into your 401(k) to help them out a little bit financially. But unless you're sure they'll be able to support you through your retirement years, it's an impulse you'd be best served to control. Hang on to your 401(k) until the bitter end. Advice and sympathetic smiles are free, of course.
Keep investing
You might be ready to be done with retirement investing at this stage, but you've got to plan for another 20 to 30 years into the future. You'll want to keep some money invested so it can continue to compound its interest through the years and help your finances keep up with inflation.
Work on estate planning
A necessary consideration of later years is deciding how you'd like your wealth to be handled should you be unable to make decisions yourself, and what you'd like done with your possessions once you've passed away. Speak with an estate planner to update your will and designate a financial trustee or co-trustee who will help make sure your financial wishes are carried out.
Zions Bank offers financial advice for every stage of life. Find out today how they can help you manage your assets and save for your dream retirement.
***
Securities and Advisory services offered through LPL Financial, a Registered Investment Advisor. Member FINRA/SIPC. Insurance and annuity products offered through LPL Financial or its licensed affiliates. The investment products sold through LPL Financial are not insured ZB, N.A. deposits and are not FDIC insured. These products are not obligations of the ZB, N.A. and are not endorsed, recommended or guaranteed by ZB, N.A. or any government agency. The value of the investment may fluctuate, the return on the investment is not guaranteed, and loss of principal is possible.
ZB, N.A. and its Zions Bank, and Zions Wealth Advisors divisions are not registered broker/dealers and are not affiliated with LPL Financial.
×